From a tiger killed by suspected poisoning to yoga enthusiasts and mutant weather, take a look at today's selection of offbeat pictures for your visual consumption.
OFFBEAT | UP AND ABOUT

Let's start off by stretching our sense of imagination to its absolute limit - well, kind of . . .

On the International Yoga Day (June 21), this group of people in Amritsar made stretching look so easy by doing what most of us do when we torture rubber bands with our playful fingers. They performed yoga postures that many of us can pull off only in our minds. By the way, Amritsar is a city in the state of Punjab, northwestern India. If you like, you may also need to know that it is historically also known as Rāmdāspur and colloquially as Ambarsar.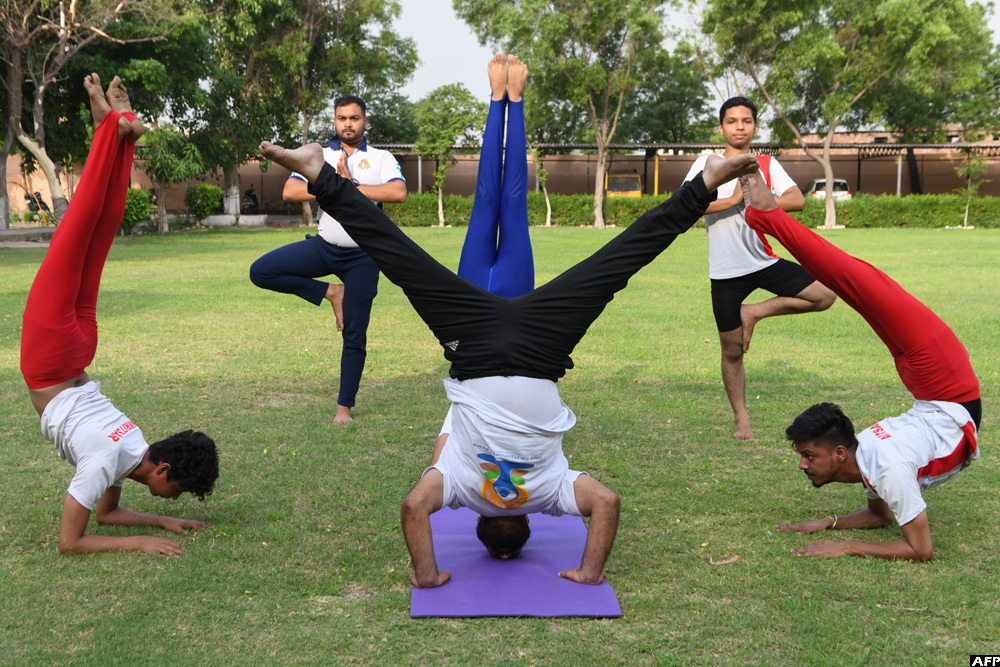 Sticking to the yoga subject, here, yoga instructor Tammineni Padma did well to make us feel embarrassed about our stretching abilities - by pulling off this yoga posture while balancing on tree branches! Show-off...LOL! This was on the eve of International Yoga Day, in Hyderabad, the capital of southern India's Telangana state. While there is no consensus on yoga's chronology or specific origin, yoga is documented to have developed in ancient India, according to Wikipedia. Just in case you were as curious as I was about its beginnings.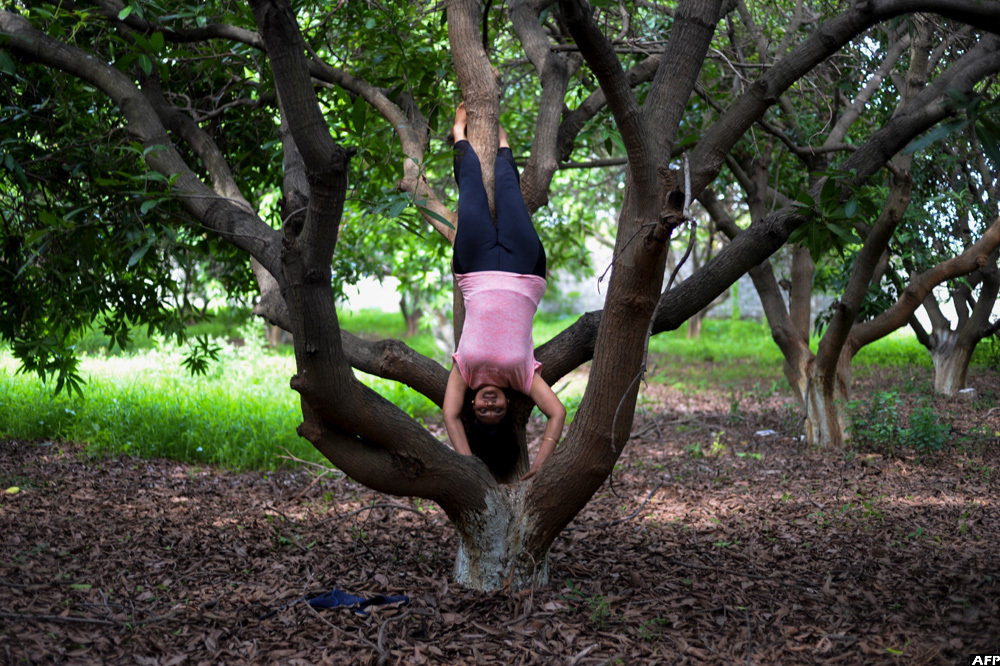 Meanwhile, it is no news how people, trapped in confinement in a locked down world due to the coronavirus pandemic, have been itching to regain their physical fitness. Of course those who could not stand having to wait for a lifting of their respective lockdowns opted to do exercises from their homes. Remember how President Yoweri Museveniwalked his talk with a viral video? Well, as the world attempts to shake off the effects of the pandemic and get back on its knees, fitness enthusiasts must be excited. At last! In fact, this pair of joggers in California slipped into their gear and hopped out for a run on a trail near Santa Monica Pier, which re-opened with safety guidelines on June 25 after a three-month closure due to the pandemic. AFP reports that despite California's gradual reopening across most sectors after months of shutdown, Los Angeles County now has the highest number of coronavirus cases in the nation compared to any other county, according to a John Hopkins University list. Eh!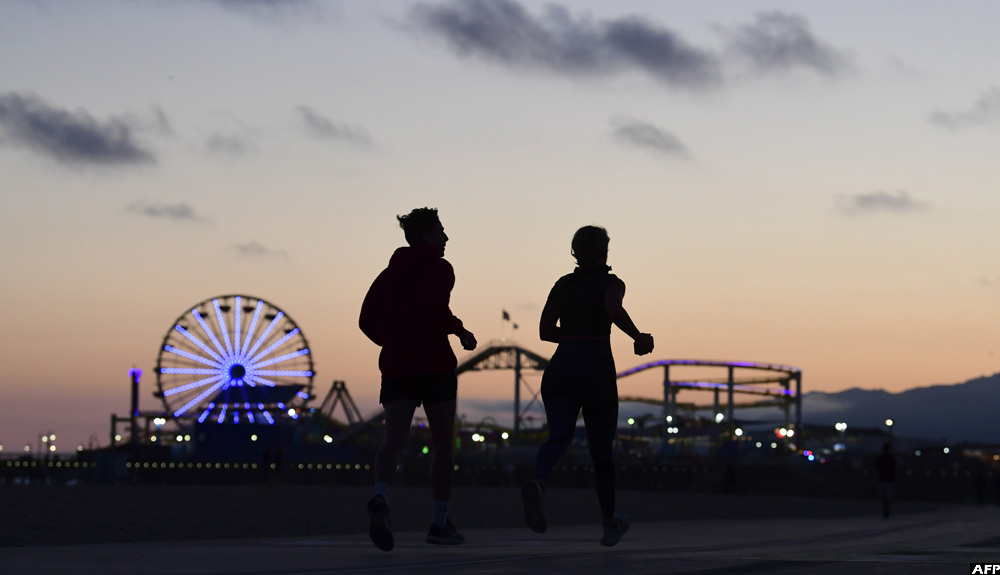 If you thought that the heat here in Uganda's capital Kampala is high up there, think again. A heatwave is sweeping across Europe and people are desperate for a cooler. Take, for instance, these girls in Ukraine's capital Kiev. They decided to head out and refresh themselves with water spray frames set along the central street of the capital. Of course they couldn't leave their beloved canine friend behind. Fresh!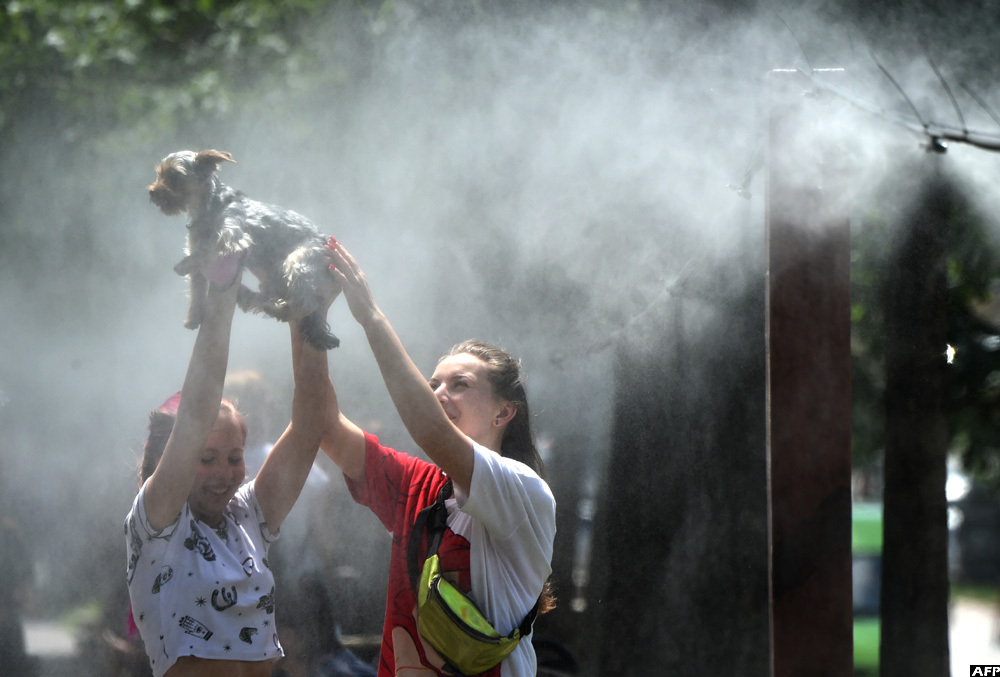 Meanwhile, staying on the subject of dogs . . . this AFPTV screen grab shows Argentine Michael Graef riding his tricycle followed by his dogs in Peru's capital Lima nine days ago. So why is this newsworthy, you may wonder? Well, turns out the guy is an Argentine globetrotter who has been stranded for three months in Peru due to the coronavirus pandemic. He now wants to be repatriated, but only if he can fly back with his pets: two dogs that he adopted during his trip while passing through Colombia and Ecuador - both South American nations. So when you find yourself engaged in a discussion around a dog being man's best friend, feel free to always use this brief story as an example!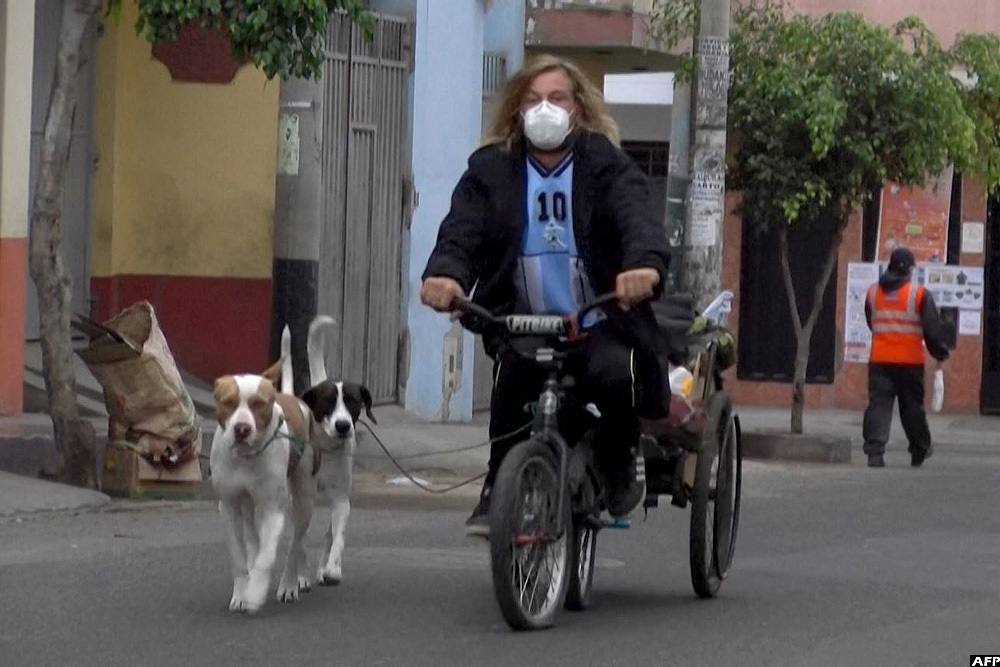 One Iraqi proverb goes thus: Stealing leads to poverty. Well, this sneaky seagull in Denmark's capital Copenhagen will want to hear none of that, especially after landing on this bounty of culinary goodies and snatching a croissant from the buffet during a press conference at the headquarters of A.P. Moeller - Maersk. Cunning as a fox this little winged fella!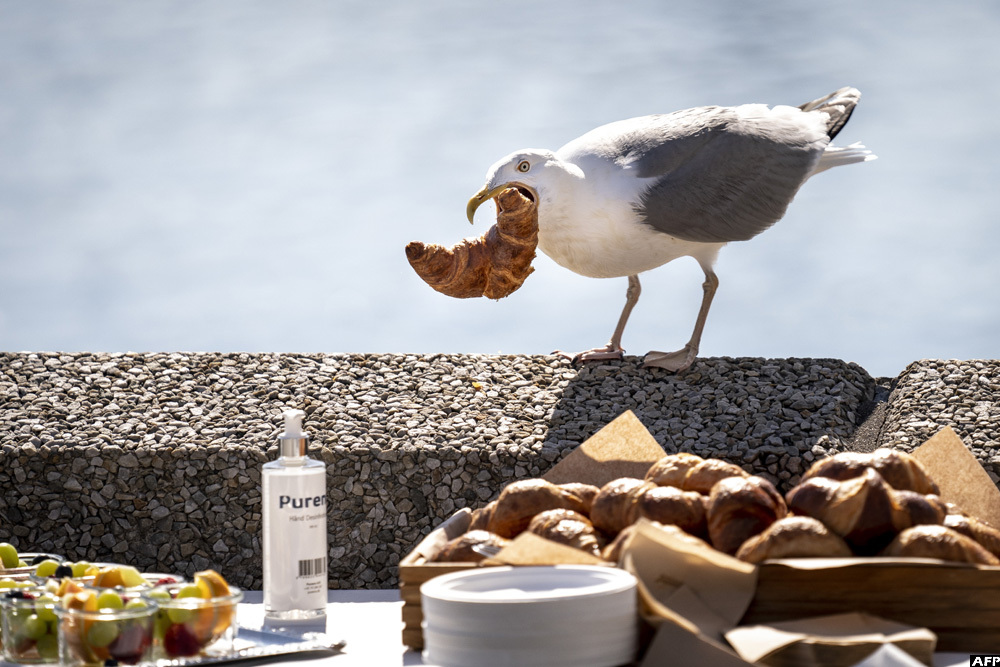 Anyways, another saying that: A mother is she who can take the place of all others but whose place no one else can take plunges us head-first into the waters of this enclosure in the Zooparc of Beauval in Saint-Aignan, Central France, where this young female hippo born on June 7 and named Gloria swims with its mother. Inseparable!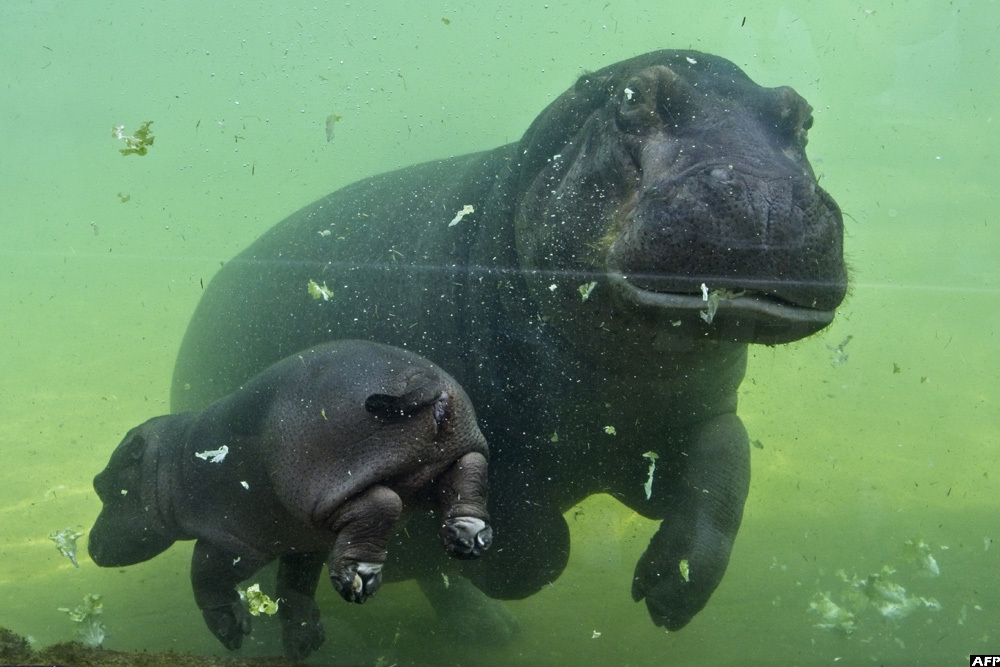 By the way, how adventurous are you? Do you possess nerves of steel, you think? Done bungee-jumping or any of that hair-raising stuff before? If you have, then you will feel an instant connection with Swiss acrobat Ramon Kathriner, seen here performing with the Wheel Of The Death during the Glacier 3000 Air show. It was an event that marked the reopening of the Alpine facilities exactly a week ago (June 23) above Les Diablerets following the lockdown due to the COVID-19 outbreak. Daredevil!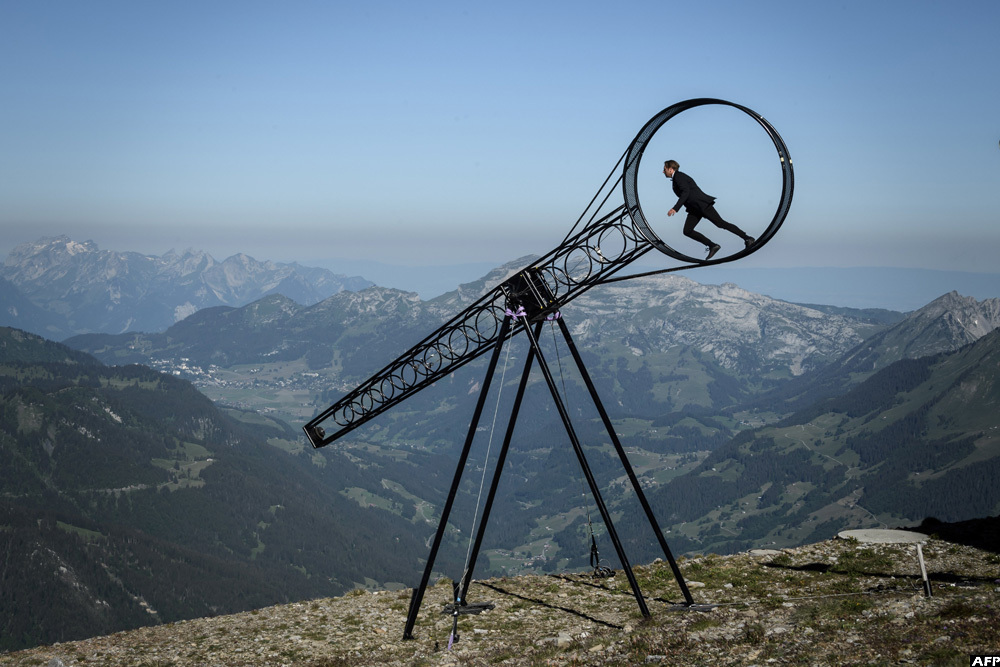 In a time when words such as 'quarantine', 'lockdown', 'social distance' and 'Zoom' have been rolling off people's tongues as easily as icecream melts on your tongue, how about we zoom our lenses to eastern Asia for this one, shall we? This photo below was taken mid-this month and just in case you are itching to know what's happening, it shows visitors taking a photo before a statue at a rest stop area of the 'Punchbowl', near the Demilitarized Zone separating north and south Korea, in the Haean area of Yanggu. From North Korean party headquarters to holiday homes to cemeteries, 70 years after the Korean War began, its legacies line the Demilitarized Zone that marks where the fighting came to a standstill. History!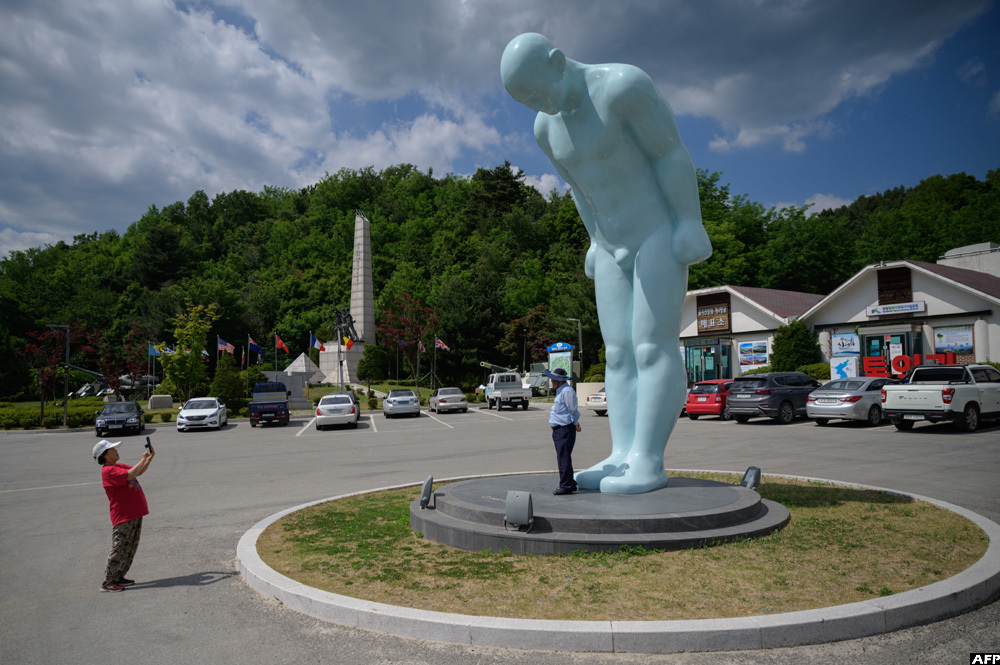 It's a sweltering Tuesday and if you are working from home like I am, you definitely are wearing light clothing (or even doing it the Adam and Eve way!). Anyways, I have this sneaky suspicion that you are the artsy type, so this next photo will leave an impression on you. In the park of the United Nations office in Geneva , Switzerland, a giant land art painting by French artist Saype (Guillaume Legros) can be seen from high above. Entitled 'World in Progress', this 6000 square-metre ephemeral land art painting was commissioned by Switzerland to mark the 75th anniversary of the signing of the United Nations Charter. And as you can tell, it represents two children drawing their ideal world. Skill!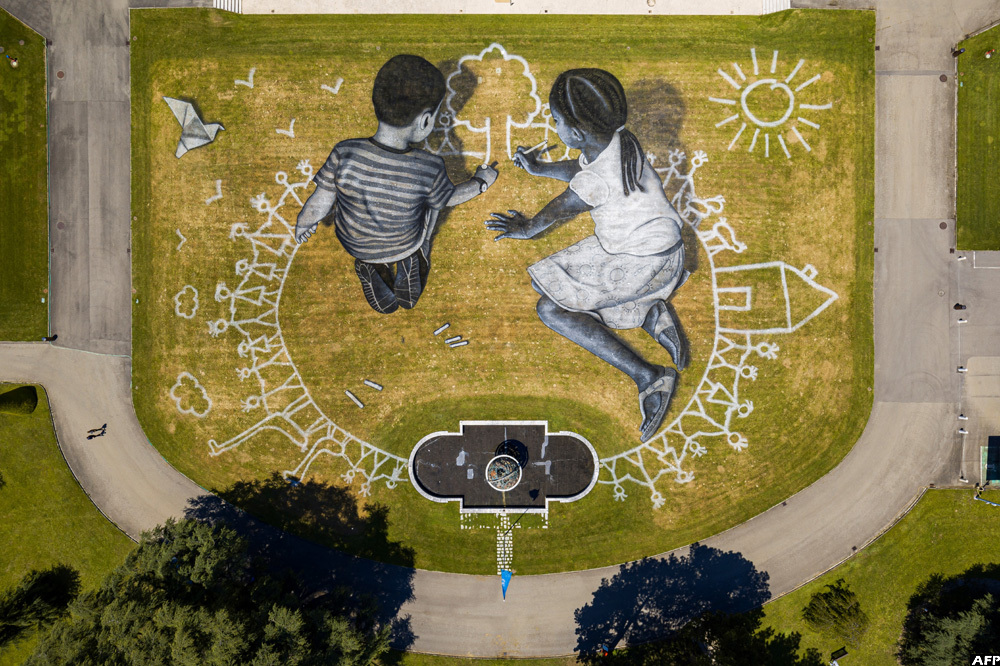 Elsewhere, not all is good news (especially if you have a soft spot for wildlife). Here, these conservation agency officials carry a dead tiger found at a villager's farm in Trumon, South Aceh in Indonesia. Quoting Indonesian conservation officials, AFP reports that this Sumatran tiger was the second cat found dead in suspected poisoning of the critically endangered cats in less than a week. Very unfortunate!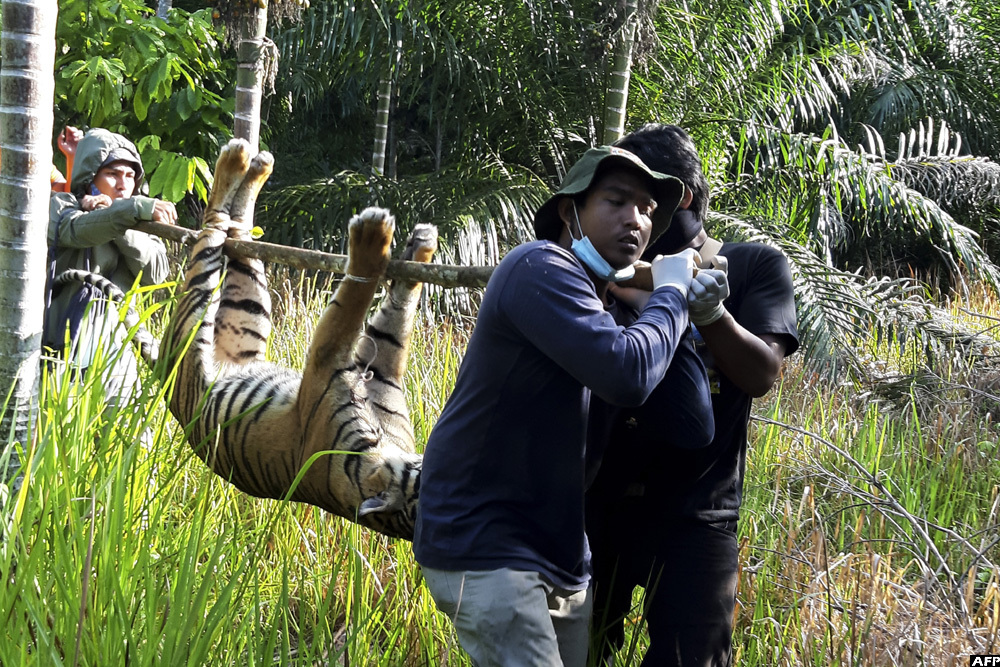 But where life ends in one part, life begins in another location. At the Taipei Zoo in the Taiwan capital, this newborn baby panda on Monday took its first breaths of life in the outside world as we know it. The yet-unnamed-cub, weighing 186 grammes, was born after a five-hour labour. This was the second female cub by a giant panda, gifted by China to Taiwan in late 2008, that was artificially inseminated. Life!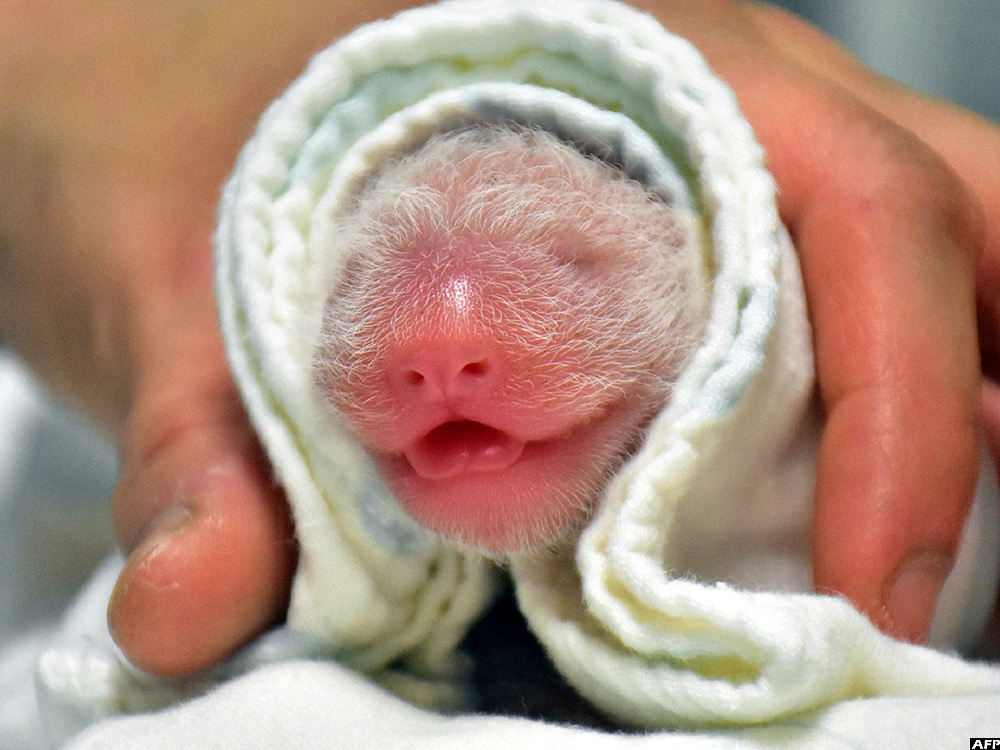 Earlier on this page, we looked at how people are trying to cope with extreme weather in one part of Europe (heatwave). Several miles away, however, in Japan, it is contrasting weather, illustrated by this man attempting to shelter under an umbrella as rain and wind from the country's rainy season affected the capital Tokyo. Personally, I could use a little rain here. In fact, earlier this morning, I heard my neighbour, who was wearing a light blouse, shorts and flipflops, muse out in the compound that this heat (in Kampala) is proudly sponsored by the sun. I agree!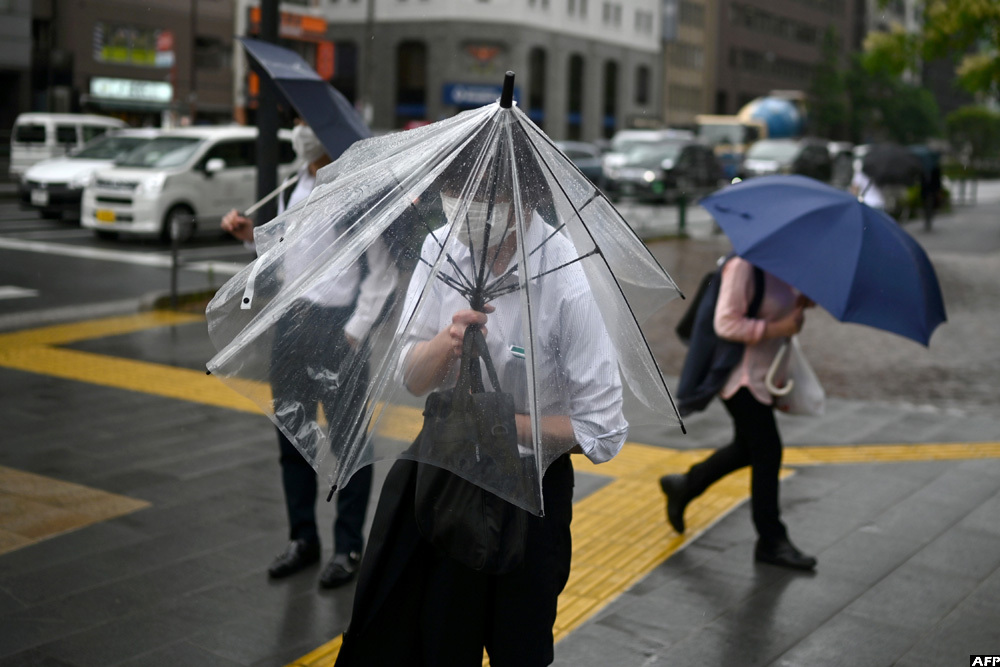 Talk of the devil! The sun theme has inevitably sneaked back onto this page! Here in the French riviera city of Nice, this man rides a bicycle with an umbrella to protect himself from the sun. Cool balancing act! If you asked me, not many people can pull that off - that is, ride a bike with one hand off the handle. Prove me wrong!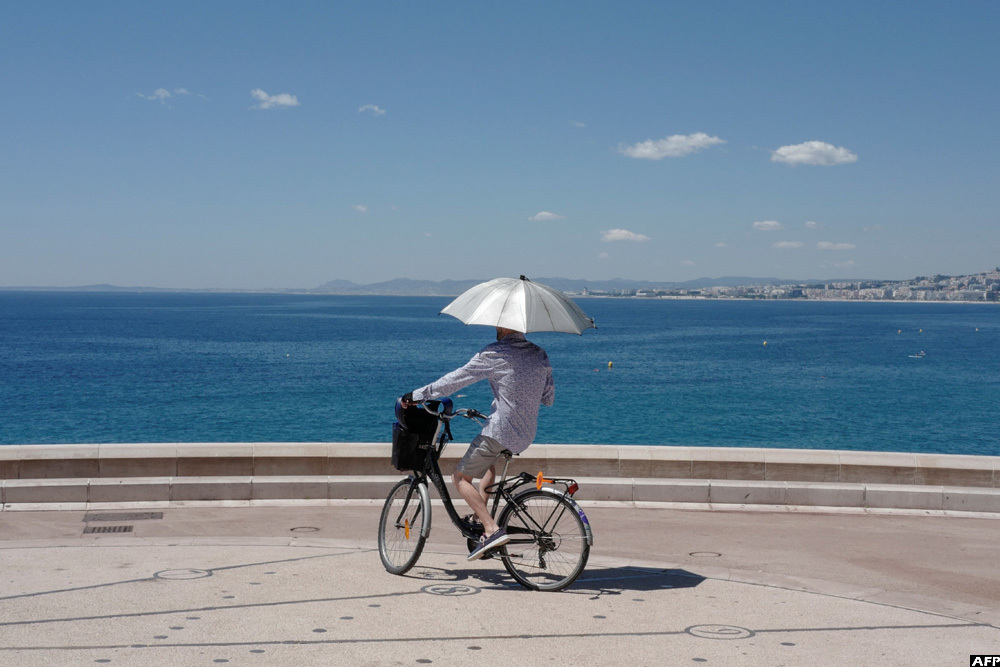 And finally, not sure what to say for this last photo other than keeping it short and simple: People stand on a bridge at the Zaryadye park with a Stalin-era skyscraper and the Kremlin's tower on the background in central Moscow. That's in Russia, in case you are wondering.

So, I hope you enjoyed the pictorial. Want to see more stuff like this? Let us know what kind of pictures you would love to feast your eyes on. Tweet your wishes/suggestions to New Vision's official handle @newvisionwire or get directly in touch with me on@joekizza. Cheers!