Five things Ykee Benda can't do without during this lockdown
'l always need The New Vision newspaper. It is a must to know what is happening in the country because am not a TV person' - Ykee Benda
Being a musician is all about entertaining fans but it is also a career where one earns a living from performances mostly through stage performances.

However, the outbreak of the COVID-19 pandemic has put musicians' careers to a standstill.

President Yoweri Museveni last month announced several measures that the country will be taking to combat the spread of the virus and one of them was banning social gatherings and this has in turn taken stage performances off the table.
Fans have therefore been wondering what their favourite artistes have been up to at a time where people are barricaded in their homes as a safety measure.

We caught up with Ykee Benda who shared the five things he cannot do without while he spends her days at home.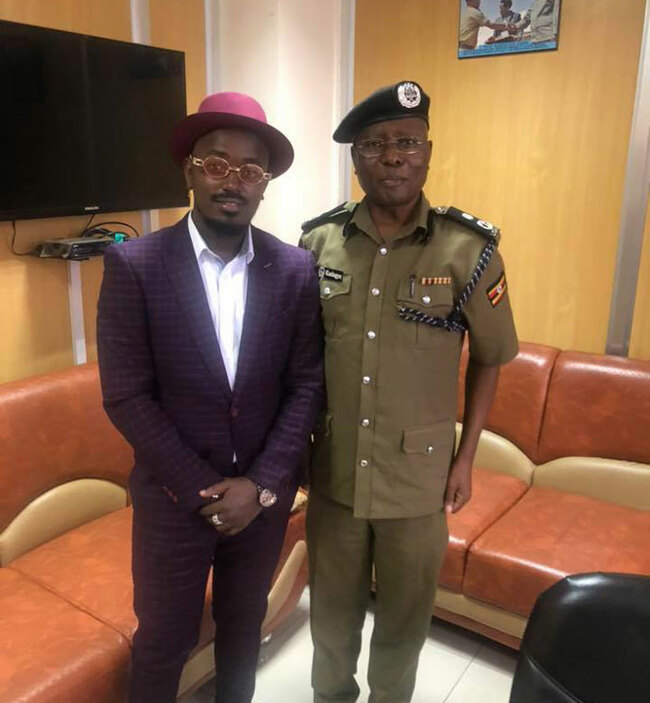 Newspaper: l always need The New Vision newspaper. It is a must to know what is happening in the country because am not a TV person.

Movies: l love to watch series mostly. Lately, l have been watching Money Heist, Designated Survivor and the Homeland series.

Water: Because of the situation we are going through right now, l try to mix lemon and ginger to keep my system well and healthy.

Speaker and Laptop: This is for music. I make music from anywhere, anytime and at any place. l use the lap top as well to operate.

The latest project from Ykee Benda is a song creating awareness about the deadly COVID-19 pandemic which he did alongside Joanita Kawalya, Myko Ouma, King Saha.

This project came barely a month after the artist made a song to highlight the rampant domestic violence prevailing in the country. He partnered with Chief Political Commissar of Uganda Police Force, Mr. Asan Kasingye.