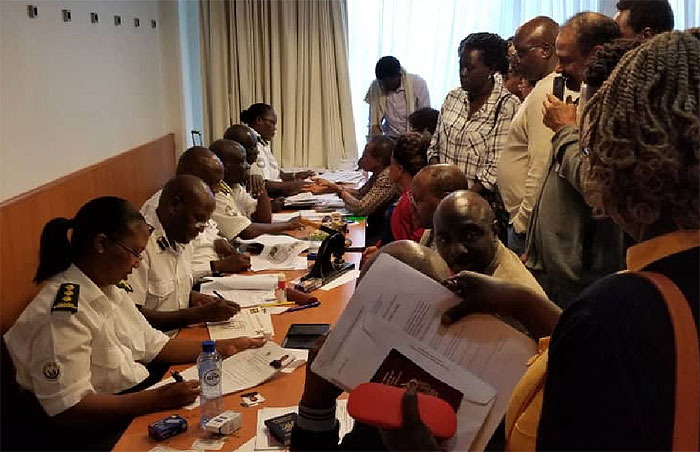 More Ugandans in diaspora get dual citizenship In London, as many as 320 Ugandans received dual citizenship.
DIASPORA NEWS

The number of Ugandans in the diaspora securing dual citizenship keeps growing by the day.

The statistic is expanding thanks to the efforts of the Directorate of Dual Citizenship and Immigration Control (DCIC), which is extending the service to Ugandans living abroad.

A team from the agency, which falls under the internal affairs ministry, has over the last few days travelled from The Netherlands, to the UK and then the US to process dual citizenship for hundreds of Ugandans.
According to Ugandan law, any Ugandan can apply for dual citizenship and it is in this spirit that the directorate is rolling out its services to Ugandans abroad.

In Uganda, dual citizenship means the simultaneous possession of two citizenships, of which one is Uganda.

Under the law, you can apply for dual citizenship if you fulfill the requirements for dual nationality.

Dual citizenship was provided for in the Ugandan Constitution after the enactment of the Uganda Citizenship and Immigration Control (Amendments) Act 2009.

Previously, to secure the privilege, Ugandans living abroad had to go through a rigorous process that required them to return home. But this has since been made easier with the extension of the services to the various Ugandan embassies and commissions.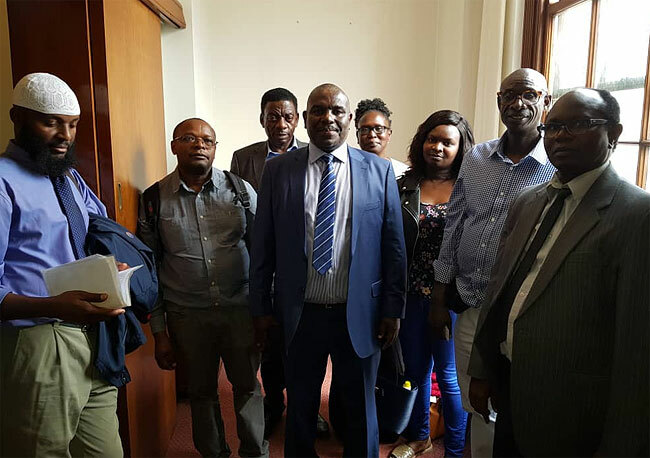 In London, UK, Ugandans embraced the services from DCIC at the Hotel Novotel London Excel, and as many as 320 Ugandans received dual citizenship.

The provision of dual citizenship is one of the presidential initiatives to improve service delivery for Ugandan diasporians. It is organised by the Special Presidential Assistant on Diaspora Issues, Florence Kiremerwa.

In London, the delegation was led by the permanent secretary of the internal affairs ministry, Dr. Benon Mutambi.

The Ugandan high commissioner thanked Ugandans for their contribution towards the social economic development of Uganda. He urged them to be patient as government improves service delivery.

The delegation included the National Identification and Registration Authority (NIRA), Bank of Uganda, National Social Security Fund (NSSF) and the works ministry.

NIRA registered the diasporians for national identification cards.
Bank of Uganda sensitise the Ugandans on treasury bills and bonds, and the on agricultural commercial loans available at the bank and how they can benefit from the scheme as diasporians.

NSSF sensitised them on the pension schemes and its investment programmes being implemented in the country.
Meanwhile, the DCIC team got done to work at Uganda House in New York, US.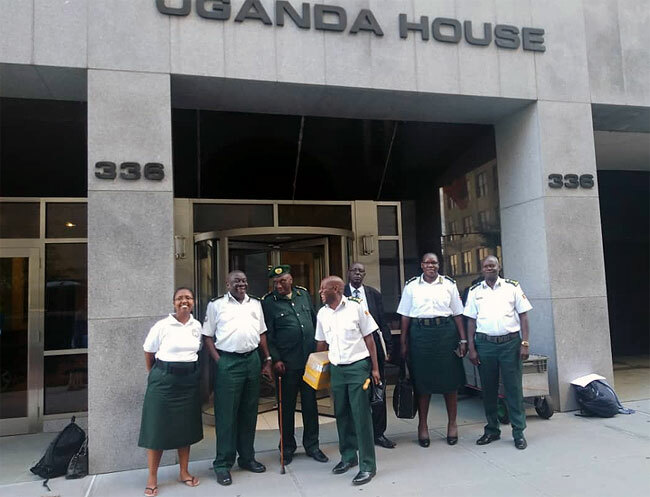 ALSO RELATED TO THIS STORY

Over 80 Ugandans in diaspora granted dual citizenship