Results:
1.Michael Mukula 11:52
2.Mark Lubega12:00
3.Godfrey Kiyimba 12:52
The proprietor of the Kabenge Motorsport Track and Camp in Bukandula, Gomba district, Julius Kavuma Kabenge is impressed with the impact the MOSAC Autocross Championship on Sunday has had on the Community.
Kabenge told Vision Sports that the event boosted locals' business as they sold their products including food, drinks, and nyama-choma to revelers who turned up in large numbers for the event.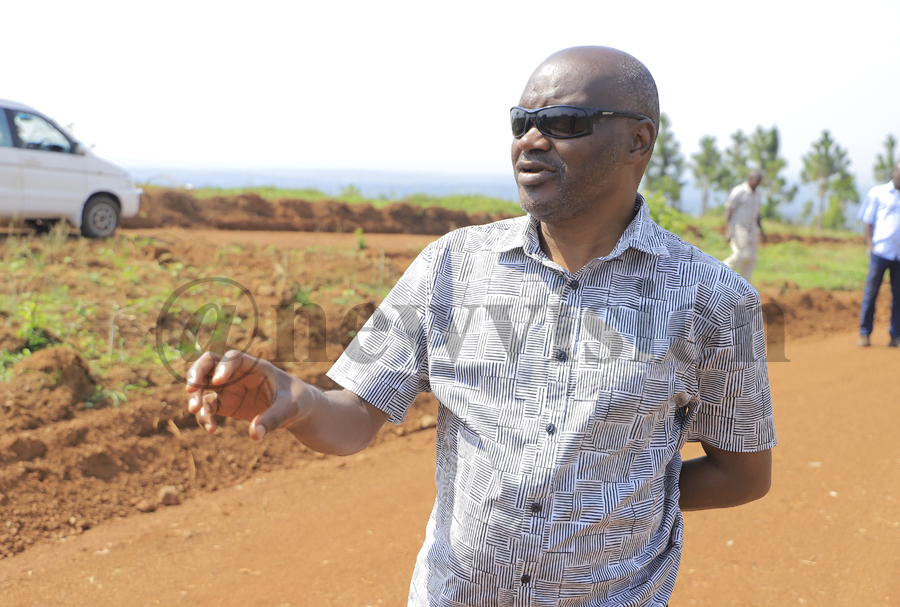 Julius Kavuma Kabenge explains to Vision Group staff this motorsport facility concept
"We didn't get money from the event, not even what we injected in on that day, but I am impressed that the locals had business and look forward to bringing more events again," Kabenge said.
"This is a good start. Now the locals have also realised that they need to put up accommodation facilities so that there are enough accommodation facilities for fans to spend nights in Butambala," the Express Football Club life member stated.
Business boomed during the championship
Michael Mukula Jr won the event and dedicated his victory to the soul of his daughter who passed on last month.
Mukula, the son of a politician, and flight captain, Mike Mukula navigated by Edward Kiyingi beat off stiff competition from fellow youngster Mark Lubega by eight seconds to win the event that is the third Autocross event.
"This is a sweet victory as I celebrate my birthday. I dedicate it to my sweet daughter who passed on last month. She would have loved to celebrate with me," Mukula said.
"Such wins give me confidence as I continue to master the car and gain more experience," Mukula added.
Ali Mohammed in action
Mukula celebrated his 38 birthday on August 27 together with his brother and father with whom he shares the same birth dates.
He posted a total time loss of 11.52 minutes, eight seconds ahead of Mark Lubega (12minutes), while Godfrey Kiyimba finished third with 12.52 minutes.
The event held in Butambala, Bukandula village on the Kabenge Track and Camping Site, attracted 15 drivers including rookie Ali Mohammed navigated by his brother Anes Mohammed the sons of 2008 national rally champion Dr. Ahmed Ashraf and Joshua Muwanguzi.