Uganda Tourism Board launches new destination brand in UAE
Apr 02, 2022
The United Arab Emirates (UAE) became the first international market where Uganda's new destination brand has been launched.
Ajarova (2nd right) with other officials. ( Photos by Julius Luwemba)

As Uganda refreshes its Tourism destination brand in such a bid that will get the country back to its feet post COVID-19 and sustainably compete in the tourism market, all efforts are geared towards exhibiting and showcasing all the Pearls that Uganda has got to offer.
On March 30, the Uganda Tourism Board (UTB) launched its new destination brand "Explore Uganda, The Pearl of Africa," as part of the tourism and media launch held at the Sheraton Jumeirah beach resort in Dubai.
Awarding Goodwill ambassadors
The United Arab Emirates (UAE) became the first international market where Uganda's new destination brand has been launched. The ceremony was presided over by Col. (rtd) Tom Butime, the minister for tourism wildlife and antiquities. The open-air evening was graced by over 90 key industry player stakeholders, professionals, media and travel bloggers from the UAE and GCC countries, to learn more about the uniqueness of destination Uganda.
"Uganda is excited to launch its revitalised brand and travel offering to the world and we are thrilled to do that in Dubai where the UAE and surrounding gulf states are a priority tourism market for Uganda," minister Butime expressed.
Minister Tom Butime during the launch of Destination Uganda brand in UAE
He further noted that the ministry of tourism officials have developed necessary networks and offerings through the continuous promotional efforts and participation in the Dubai expo 2020. "We want to ensure that Uganda is positioned as a top holiday destination for travellers from the UAE and GCC seeking meaningful and unique once in a life-time experience," added Col. Butime.
Lilly Ajarova, the UTB Chief Executive Officer said the brand seeks to re-emphasise Uganda's rare and precious range of tourism attractions that can all be found in one destination. "Uganda is home to an array of bucket list experiences that, in combination, cannot be experienced in any other one country on earth," Ajarova remarked.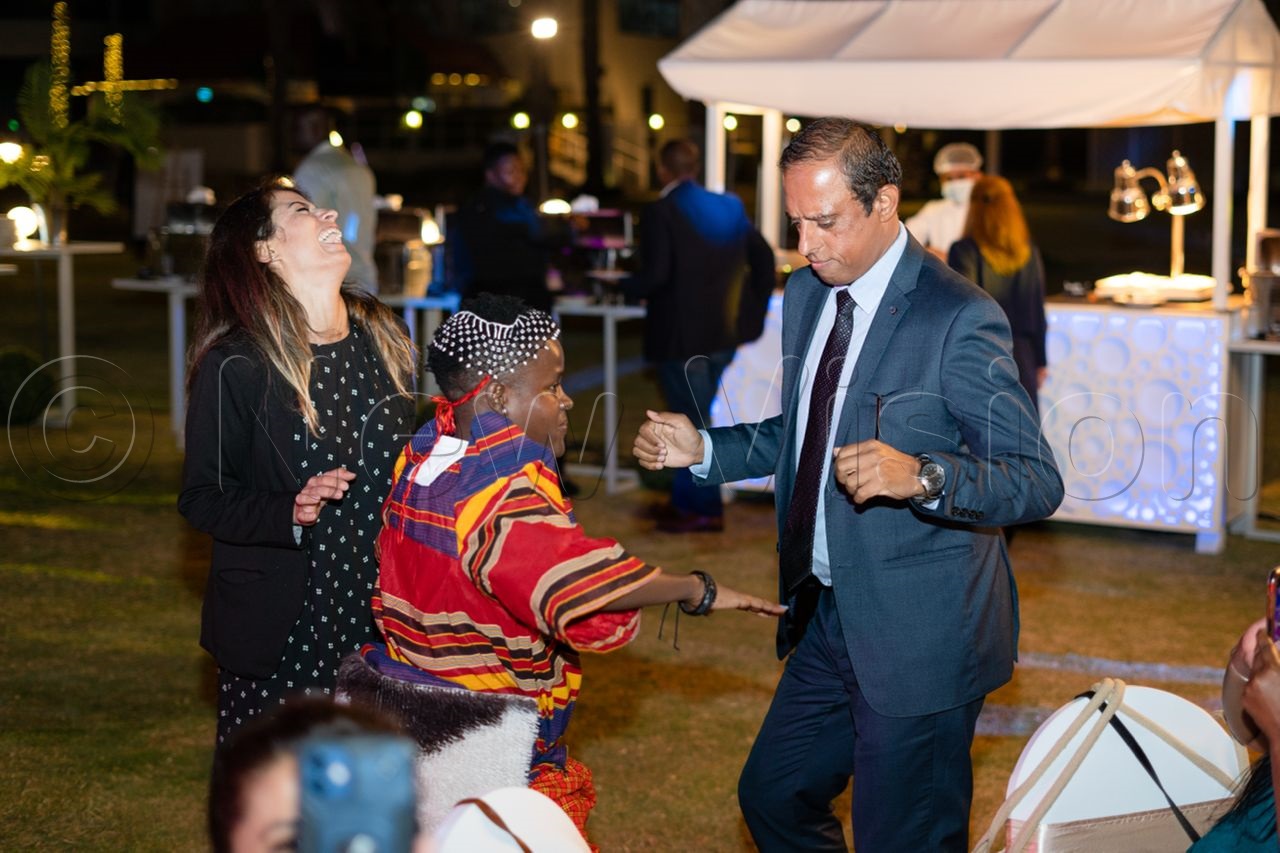 The event was spiced with cultural dances and performances
The ceremony featured traditional performances, Uganda coffee tasting, and a talk-show discussion with Dubai residents who have previously visited Uganda. Three influential content creators were nominated as Uganda Goodwill travel ambassadors, who will visit Uganda in the coming months to showcase the best that Uganda has to offer in terms of tourism products.
Destination Uganda Brand
Uganda has exceptional direct flight connectivity to the UAE with Uganda Airlines flying four times a week from Dubai, in addition to Emirates Airlines which flies five times a week and Fly Dubai which operates daily flights from Dubai whereas, Air Arabia operates daily flights from Sharjah in the UAE, all easing connectivity.
Some of the Dubai residents and influential content creators