Non-communicable diseases (NCDs) are becoming an increasing burden on our healthcare system and their increase is being attributed to lifestyle changes.
HEALTH|MINISTRY|NCD
The Healthy Heart Africa (HHA) programme aimed at combating non-communicable diseases (NCD) has been launched in Uganda.

Dr Diana Atwine the permanent secretary of ministry of health hailed Healthy Heart Africa for spearheading the programme.

Atwine said: "Non-communicable diseases (NCDs) are becoming an increasing burden on our healthcare system and their increase is being attributed to lifestyle changes."

The 2014 STEPwise survey pointed to a high prevalence of risk factors such as tobacco use, alcohol abuse, and obesity among respondents calling for a need to increase and sustain awareness and prevention campaigns in Uganda.

Consequently, the Healthy Heart Africa programme on a national level, as the programme aligns with our ongoing objective of managing NCDs through community sensitizations, training of healthcare workers, and the supply of basic equipment Dr Atwine noted.

The national launch follows a series of regional launches that have taken place in South-Western Region (Mbarara), Eastern Region (Jinja), and Central Region (Mityana), which saw local communities receive free blood pressure screening, alongside efforts to raise awareness and increase education around the disease and its risk factors.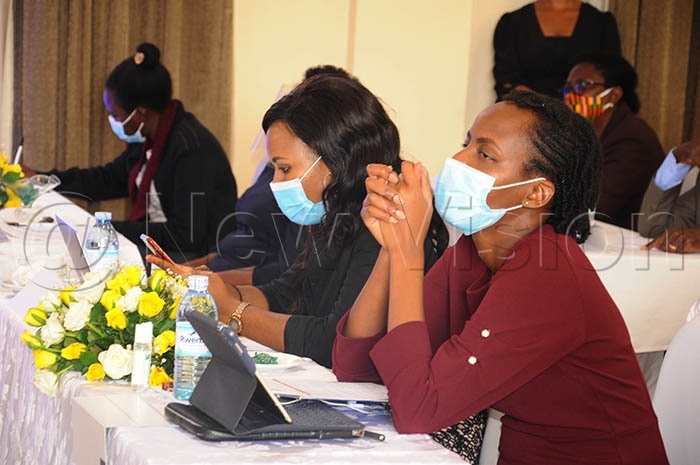 Ashling Mulvaney, Vice President, Sustainability & Access to Healthcare, Global Sustainability at AstraZeneca said: "COVID-19 has highlighted that partnership and investment in healthcare need to be targeted towards prevention and sustainable treatment provision in order to build resilient health systems.

Our partnership with the Ministry of Health and the Uganda Protestant Medical Bureau will work to address this gap, tackling low awareness levels of NCDs and their risk factors in the country.

Ultimately, our aim is to work together to reduce deaths and disabilities caused by hypertension and cardiovascular diseases and decrease the presentation of NCDs in late stages."

Dr Atwine pointed out that the launch is a spacious occasion as the ministry of health partnership with the HHA programme is an opportunity to bring hypertension healthcare closer to the people.

"Approximately 80 % of our member institutions are located in rural and poor communities and we will leverage this to implement community-based interventions and improve access to healthcare in vulnerable communities as well as strengthening health systems through training of healthcare providers," said Dr Tonny Tumwesigye, the Executive Director, Uganda Protestant Medical Bureau.

Since launching in Kenya six years ago and subsequently expanding to Ethiopia in 2016, Tanzania in 2018, Ghana in 2019, and Uganda in 2020, HHA has conducted over 15.5 million blood pressure screenings in the community and in healthcare facilities; trained over 7,290 healthcare workers, to provide education and awareness, screening and treatment services for hypertension; activated 800 healthcare facilities in Africa to provide hypertension services, and identified over 2.8 million elevated blood pressure cases.

The programme in Uganda will also screen for respiratory conditions, such as chronic obstructive pulmonary disease (COPD) and asthma, a significant burden on low and middle-income countries.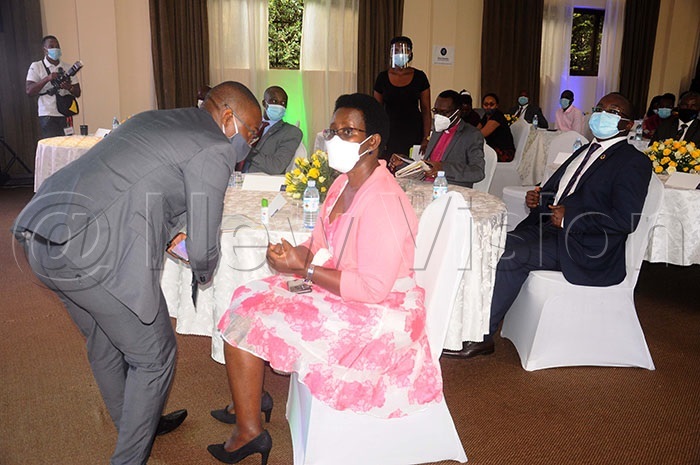 About Healthy Heart Africa

Healthy Heart Africa (HHA) is AstraZeneca's innovative programme committed to tackling hypertension (high blood pressure) and the increasing burden of cardiovascular disease (CVD) in Africa.

To achieve this, HHA supports local health systems by increasing awareness of the symptoms and risks of hypertension and by offering education, screening, treatment where appropriate, and control.

The programme is currently active in both East and West Africa.

About AstraZeneca

AstraZeneca is a global, science-led biopharmaceutical company that focuses on the discovery, development, and commercialization of prescription medicines, primarily for the treatment of diseases in three main therapy areas - Oncology, Cardiovascular & Metabolic Diseases, and Respiratory.

The Company also is selectively active in the areas of Autoimmunity, Neuroscience, and Infection. AstraZeneca operates in over 100 countries and its innovative medicines are used by millions of patients worldwide.