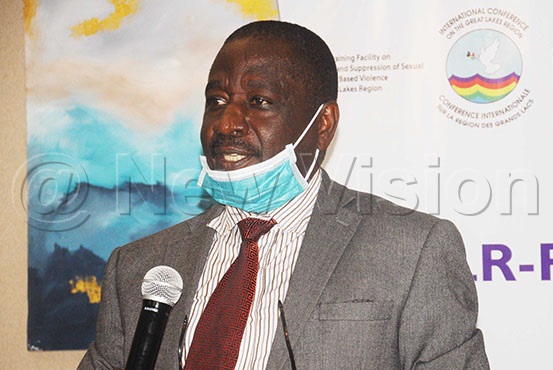 Men urged to report domestic violence cases
Ambassador Mukumbya said that many times men feel embarrassed to report when they have been assaulted, denied food, and other things.
MEN|DOMESTIC VIOLENCE|SGBV
KAMPALA - Men should not suffer in silence but report domestic violence cases meted against them by their spouses, the ambassador at the ministry of foreign affairs, Paul Mukumbya, has said.

Mukumbya pointed out that most times men have been assaulted by their wives but prefer to suffer in silence instead of raising an alarm for help.

"You should highlight cases of violence against men because many times we the men feel embarrassed to report when we have been assaulted, denied food and other things," ambassador Mukumbya said.

He made remarks during the training of trainers meeting on sexual gender based violence (SGBV) at Golden Hotel in Kampala.

"So this is something we need to highlight so that men who have been battered by their wives can get help," he said.

The meeting was organised by International Conference of Great Lakes Region (ICGLR) and supported by GIZ.

Its objective is to enhance the capacities of ICGR-Regional Training Facility (RTF's) national and master trainers and experts with new knowledge on holistic model/approaches to prevent and respond to sexual gender based violence in the pilot member state.

The ICGLR member states include Uganda, DRC, Rwanda, Kenya, Tanzania, Central African Republic (CAR), Angola, Zambia, South Sudan, Sudan, and Burundi.

He pointed out that SGBV is a national problem the country is grappling with but needs to be addressed.

He told the trainer of trainers comprised of officials from the justice, law and order sector (JLOS), Police, and medical professionals that despite the efforts made by government to combat the vice cases of SGBV continue to escalate.

He said the cost of treating effects of SGBV from an economic and public health perspective is very high.

He underscored the devastating effects caused by sexual gender based violence to an individual, family, and the country at large such as social exclusion, physiological distress, mental illness, and spread of HIV and sexually transmitted infections (STIs) among others.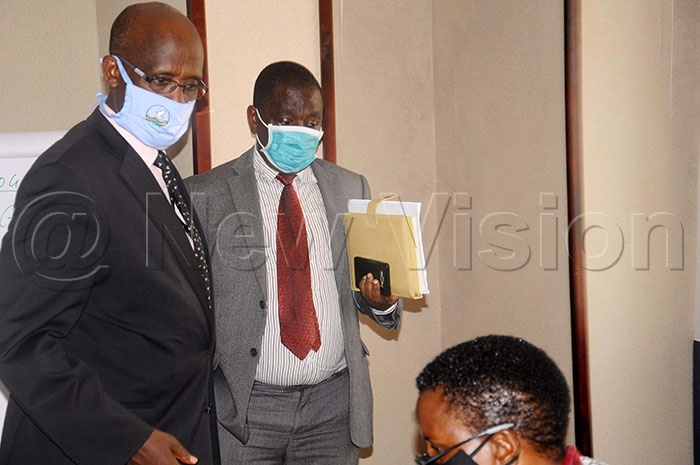 The ambassador decried increasing cases of domestic violence during the COVID-19 pandemic period calling different stakeholders to investigate the cases and come up with a lasting solution.

"The emergence of COVID-19 has made the problem more complicated and needs to be investigated further," he said.

The foreign affairs official was backed by Nathan Byamukama the outgoing regional director of RTF who said even young boys have been sexually abused by some women but prefer to suffer in silence.

He too encouraged men who find themselves in such a situation to seek help by reporting domestic violence cases.

He pointed out that statistics show that sexual violence against women is high doesn't mean that men are not victims.

"Sometimes men are beaten but because of the cultural aspect, they are not supposed to cry due to masculinity. But when you are assaulted by your spouse you should report," Byamukama stated.