The hospital is located in the town of Yumbe in Yumbe district, approximately 91 kilometres north-east of Arua. Yumbe Hospital is a 100-bed public hospital.
HEALTH |INFRASTRUCTURE
In his election manifesto for 2016, NRM party chairman and President of Uganda, Yoweri Museveni listed Yumbe hospital as one of seven health facilities that were slated for completion in line with consolidating achievements that his government had made in the health sector.

The other listed were the construction of a specialised Women's Hospital at Mulago (completed in 2019), renovation of Mulago National Referral Hospital (almost complete), Kawolo (complete), Kayunga (Completed and upgraded to a regional referral hospital), Uganda/East Africa Cancer Institute and the National Laboratory Centre.

It is the belief of the ruling NRM party that in order for citizens to contribute to social and economic development of the country, they need to have access to high-quality health care. "The NRM government will focus on preventive health care as it is less expensive and easier to prevent illness than to cure it," the policy reads in the party Manifesto 2016.

"We will ensure that all Ugandans have access to well-equipped health facilities and well trained, motivated health workers in addition to developing systems to support health care. The NRM government took health services near the people in order to offer them better health services. We did this through our policy of having a Health Centre III with a maternity ward and a laboratory in every sub-county," the manifesto states.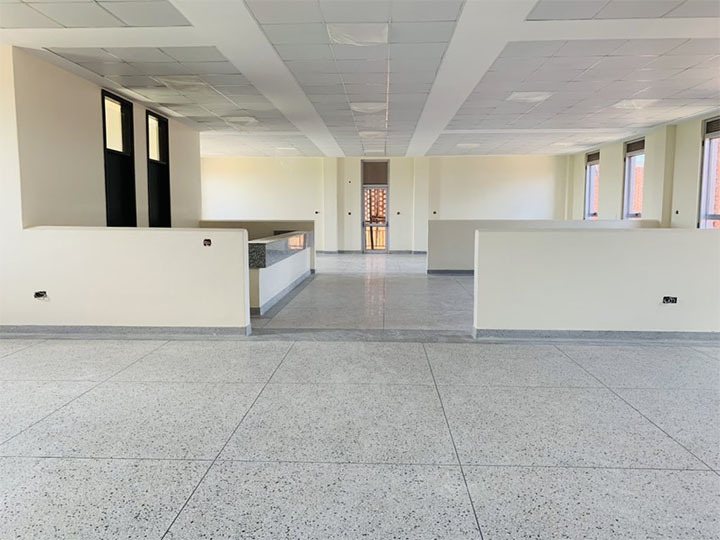 The hospital is located in the town of Yumbe in Yumbe district, approximately 91 kilometres north-east of Arua. Yumbe Hospital is a 100-bed public hospital. It serves Yumbe district and parts of the neighboring districts of Moyo, Koboko, Maracha, and Arua. The hospital was constructed in the 1960s and had never got a facelift or renovation for over 50 years.
In January 2018, the NRM government, using funds borrowed from the Saudi Fund for Development, Arab Bank for Economic Development in Africa (BADEA) and OPEC Fund for International Development (OFID), contracted Sadeem Al-Kuwait General Trading & Contracting Company, to renovate, rehabilitate and expand the hospital.
The renovations cost approximately Shs69 billion and lasted about 24 months. The upgrade saw the expansion of the Emergency Room, Outpatient Department, Maternity Unit and Postnatal Ward, including physical infrastructure, equipment and furniture.
More so, an ambulance, a double-cabin pick-up truck and a mini-bus were also procured, to facilitate patient movement and improve general hospital management and hospital outreach. The contract also included the rehabilitation of old staff quarters and the construction of new staff houses.

Besides the hospital, Yumbe District has 32 other health facilities including 17 health centre IIs, 12 Heatlh Centre IIIs, two Heatlh Centre IVs all serving a population of 485,582 people in 13 sub-counties, the biggest population in the West Nile region.

Elsewhere in the West Nile region, Arua District has the highest number of facilities at 55 with at 20 Health Centre IIs, 25 Health Centre IIIs, 3 Health Centre IVs, 3 hospitals and 1 regional referral hospital all serving 420,000 people. Koboko with 5 sub-counties has 6 Health Centre IIs, 7 Health Centre IIIs, no Health Centre IV and 1 hospital, serving 206,495 people. Maracha has 8 sub-counties with 4 Health Centre IIs, 12 Health Centre IIIs, 1 Health Centre 4 and 1 Hospital, serving 192,600 people.

A Health Centre III is manned by a clinical officer with the capacity to diagnose common diseases. At the constituency level, we have a Health Centre IV with two doctors and 50 staff plus a theatre. We have also established a general hospital at the district and a regional referral hospital.

A Health Centre III at sub-county level serves a population within a radius of five kilometres. Each of these health centres should have two clinical officers with a total of 19 staff. They receive supplies of drugs every two months. Elsewhere in the country, the NRM has recognized challenges in the health sector, which they are making plans to address. For instance there are 225 sub-counties without Health Centre IIIs and 100 constituencies (including the newly created) without Health Centre IVs.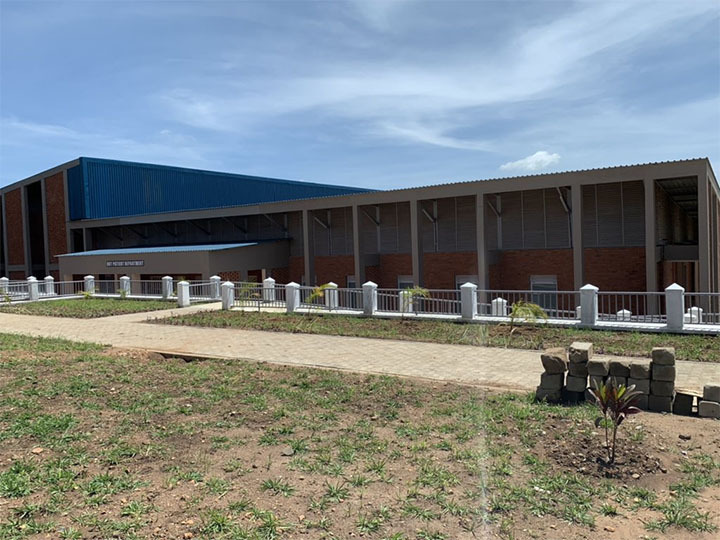 Achievements in the health sector across the country

The immunisation programme under the NRM government coupled with taking health services nearer to the people has led to a rapid increase in population. It is a result of children prevented from contracting the 11 killer diseases through immunisation.

Across the country, there is improved accessibility by the population to health facilities, which is now at 75% within 5km of reach. On top of which there is improved immunisation coverage for children, which now stands at 95%.

Increased the number of vaccines for immunisation against the 11 killer diseases, including cancer of the cervix. The government has also scored improved health infrastructure and technology for both diagnosis and treatment. There is Improved staffing level in the health sector (by more than 80%), with some 10,000 health workers recruited into the primary health services (Health Centres IIIs and IVs with two Medical Officers at each Health Centre IV.)
Also, 2,151 health workers have been recruited in the regional and national health care systems. More than 500 housing units have been put up for the health workers at different facilities — Masaka, Hoima, Fort portal, Mbale, Mbarara, Kabaale, Arua, Moroto, Mubende, Mulago, Butabika (in Kampala), Gulu, Lira and various health centres and hospitals.

The NRM has improved remuneration of health workers. A retention allowance of sh1.5m (total pay sh2.5m) given to all medical officers in Health Centre IVs. More than 3,000 Health workers have also been given scholarships and bursaries for training in the various fields.

Over the years the government has improved capacity to diagnose and control dangerous disease outbreaks such as Ebola and Marburg fevers.
The country has built local capacity to manufacture critical medicines including ARVs and antimalarial drugs. There are improved stocks of essential medicines, vaccines and health supplies in all health units (stock out level of less than 20%).
There is reduced transmission of HIV from infected mothers to their newborn babies (from 28,000 to less than 5,000 per year). The development of the Health Insurance Law is near completion after a thorough and wide consultative process.

National Resistance Movement