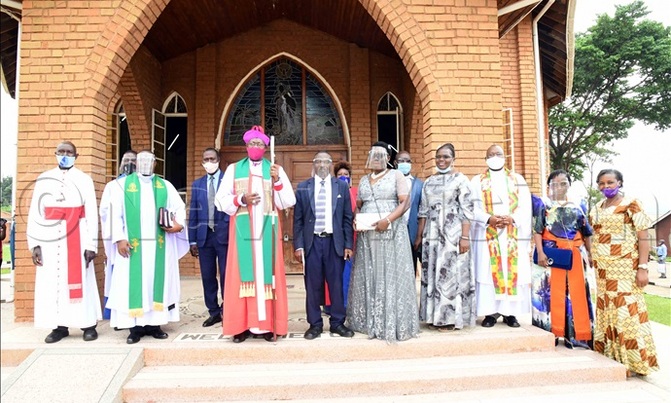 "The hooliganism we witnessed in the two days since Wednesday, November 11, was unfortunate and uncalled for."
The Bishop of Namirembe diocese is still living in shock four days after the eruption of violence in Kampala city and other places around the country, saying he was still scared of driving his official car.
"Up to now, I fear driving my official car with red number plates, and I have been advised by friends to use my private car," said the Right Rev. Wilberforce Kityo Luwalira.
According to the Bishop, his close friends informed him that some hooligans were still erecting impromptu illegal roadblocks and targeting cars with red registration number plates. "That is why you saw me arriving here in a private car," he said.
The bishop condemned what he called violence and hooliganism meted by both government security agents and some youth who he said went overboard and started assaulting innocent people including police officers on duty. "I saw a video footage of someone assaulting a police officer, such are acts of hooliganism that we cannot accept,' he said.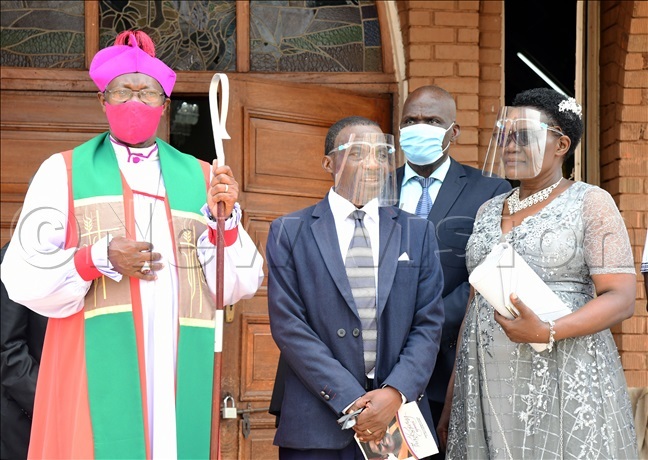 He explained the violence, which the country witnessed after the National Unity Platform (NUP) flag bearer, Robert Kyagulanyi Ssentamu aka Bobi Wine was arrested during a campaign rally in Luuka district, saying, it can be blamed on security agents who use excessive force when handling rioters as well as the fanatic supporters who go ahead to victimize innocent people.
"The hooliganism we witnessed in the two days since Wednesday, November 11, was unfortunate and uncalled for," he said.
According to the Bishop, from his residence at Namirembe hill, he would hear sounds of gunfire in the city and its suburbs and be overcome by fear for the lives of the people.
"We mourn the people who were killed in the fracas and those who sustained bullet wounds in the legs. It was very unfortunate," he said, adding that the hooliganism exhibited was done by both 'government agents and those vying to come to power'.
"But how can you destroy and loot people's property when you claim to be looking for justice," he stated.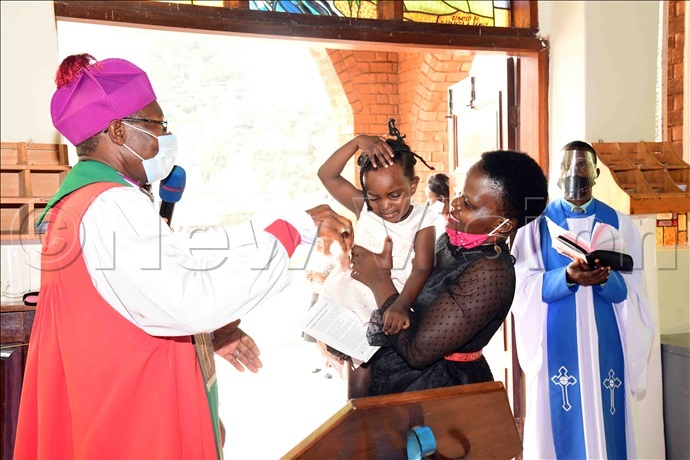 The bishop said Ugandans who turned to social media escalated the problem by posting and forwarding scary scenes, which he said incited further violence.
"On several occasions, I kept questioning myself the rationale such people were using to post such violent scenes,' he said.
He also warned the public against laxity with the COVID-19 Standard Operating Procedures (SOPs), saying the country was faced with a big danger if people continued to behave recklessly.
Bishop Luwalira, was on Saturday, November 21, speaking at a thanksgiving Service at St. Stephen's Church Kabowa in Rubaga Division for Sarah Baziwe, the headmistress of Kabowa Church of Uganda Primary School who celebrated her retirement from service after clocking 60 years.
He applauded Augustine Baziwe (66) for supporting his wife for the journey they have walked together.
Baziwe was also celebrating 41 years in the teaching profession and 36 years of marriage with her husband.
Sarah Baziwe who is a member of the Mother's Union said she got saved in 1994 and has not looked back. She has also served in other various organizations and authored many training manual guides for teachers and counselling of couples about to wed.
Sarah Baziwe thanked the Lord for her 92-year old mother, Efulansi Kiwanuka, who is still capable of singing hymns.
She demonstrated this when she reached out to her, and together, they sang a hymn.
During the service, the bishop baptized Joseline Nabayiga, Faith Galinde Nakagimu, Enock Combridge and Elizabeth Janipher Kaboyine.