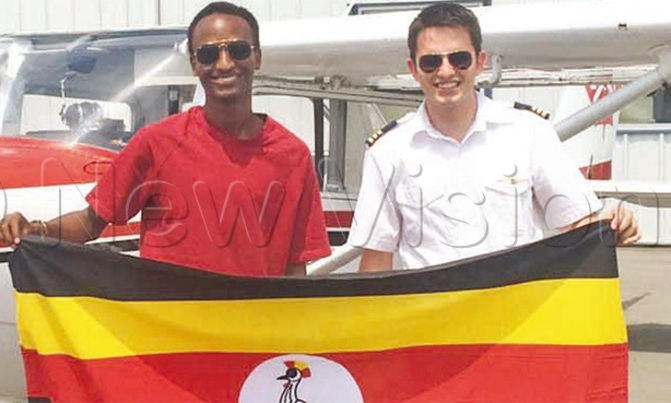 AVIATION | CAREER |

Most aircraft pilots say driving a car is scarier than flying a plane, something that might sound rather far-fetched.

I expected to hear something different from Robert Kateera when we met for a chat at Mediterraneo Restaurant on Acacia Avenue, Kampala, because he looked young, humble, and not one to indulge in braggadocio.

When we met late last year, he had just been acknowledged as an excellent young African by Canada's Prime Minister Justin and Sophie Grégoire-Trudeau, the first lady. So, he had returned home to celebrate the feat with his relatives.

"It is not something I really looked up to, but when my parents called me up and asked that I come back to Uganda and celebrate the achievement, I had no choice, but to come home and celebrate with them," he said.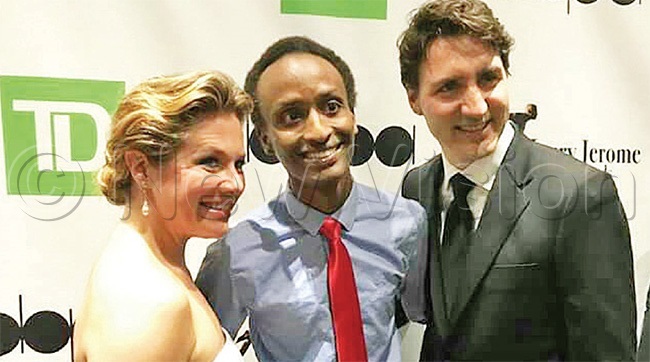 Kateera, 23, had earned a nod at the 35th Black Business and Professional Association (BBPA) Harry Jerome Awards held on April 22, last year at the International Centre in Mississauga, Toronto.

The premier annual award celebrates excellence in achievement among the black community and is regarded as one of the most prestigious events in Canada. Award recipients are selected from nominees recommended by business and professional colleagues, teachers, relatives, and friends.

To earn that nod in one of the categories for such a prestigious award ceremony was surely a milestone for Kateera to bask in the glory. He had been chosen based on how he excelled in commercial training with Toronto Airways Canadian Flight Academy.

He said: "I got recognition for standing out extraordinarily as a young African in my training. And they gave me an offer to train with Air Canada after completing my Instrument rating and Multi-engine rating."

For scaling the heights so fast, his achievements did not escape President Yoweri Museveni's attention, who called him to State House, Entebbe to congratulate him, while he was still around.

"President Museveni was pleased with me and asked me to aim higher. He asked me to go and see him after completing my studies," Kateera said.

The instrument rating (IR) Kateera is pursuing now is one of the prerequisites for qualifying to be a complete Commercial Pilot License (CPL) that he is. That means for Kateera to be able to fly and make a living as a pilot, he would need to first get his IR and multi-engine rating, designed for the largest global aircraft, such as the Boeing 777 and Boeing 737.

He already logged in 260 hours of flying and got his Private Pilot License (PPL), one of the first licences before becoming a CPL, in April last year.

So, it is the IR and multi-engine rating to fly the world everywhere that he is waiting for, something he said over the phone last week that he would complete this week in Canada.

"For now, with my CPL, I can fly an airliner. I am now building more time to meet airline requirements. I am working on my IR right now and completing it next week. It takes only two weeks."

He added: "The good thing is my CPL does not have any limitations and that means I can work anywhere in the world. I just convert my license in any country and the Canadian licence is highly recognised anywhere in the world."

He finished IR early last month. The biggest plane he has flown so far is a Cessna 172.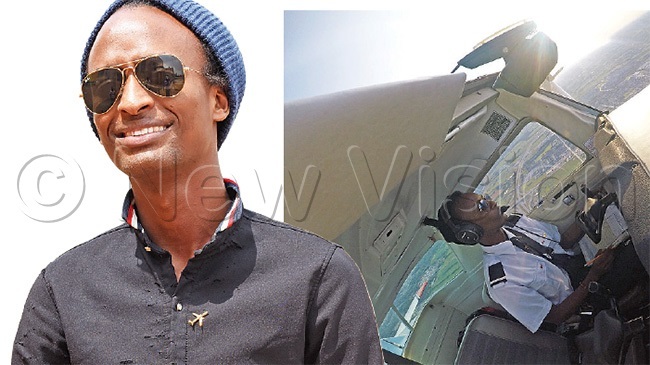 Background

Born and raised in Uganda, Kateera attended Uganda Martyrs Primary School, Mbarara (1999-2006) and Taibah College High School (2010 and 2012) for his education.

He then relocated to Canada for his university, in 2015. However, before going to Canada, he had started practising flying at Kajjansi Flying School.

The joy of flying

In a typical aviator's panache, Kateera betrayed his soft-spoken nature to effuse about flying as though I was his sole passenger supposed to smile amid flight turbulence when I asked him to talk about life as a pilot. His boyish face lit up and the typical pilot in him emerged, just like his peers in the aviation world.

He said: "Flying is awesome.

It is not like driving a car. It was my dream to fl y since I was a child. And I remember Pastor Samuel Kakande telling me at his church where I pray from, told me that I would be a pilot one day. I attribute my success to him. He has been my sponsor in the course.

"One has to be willing to go overboard to succeed in the course," Kateera says.

He says flying is better than driving the luxurious, CLS-class Mercedes-Benz.

"I actually fl y the plane better than I drive," he said, adding:

"Flying is an incredible feeling. Once you have fl own, you will walk the earth with your eyes turned skyward.

For there, have you been and there you long to return."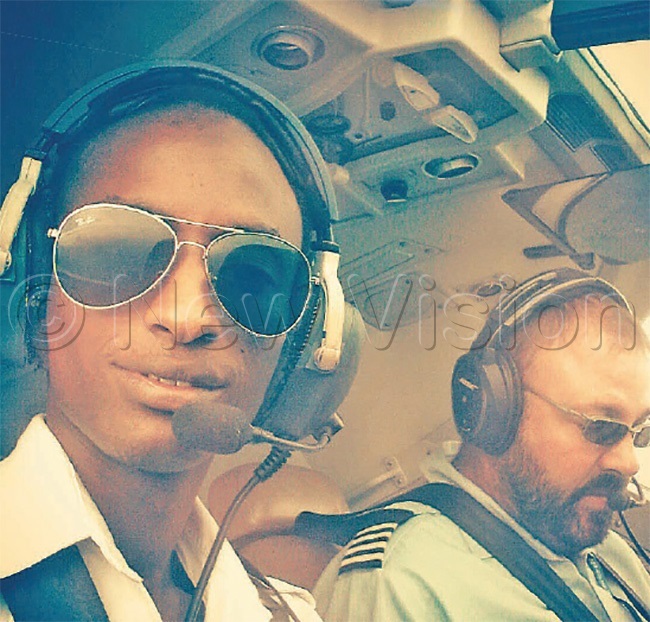 Demystifying flying

Kateera admits, though, that flying is not an easy walk in space, especially when we indulge in regaling each other about the 2012 American drama film Flight that starred Denzel Washington as an airline pilot, who miraculously crash-lands his plane after it suffers an in-flight mechanical failure, saving nearly everyone on board, and, yet he had sniffed cocaine prior to the flight.

"I watched that movie and it was quite interesting seeing Denzel Washington acting as one with great pilot skills and when he turned the plane upside down to save everyone on board, it was illegal and unacceptable of him.

However, it is possible to turn the plane like his character did though I would never put myself in such a situation. Safety is the most important thing I have learnt in my training," he says.

He adds: "You see, there are a lot of things we do before and when we fly.

For instance, people think we tend to leave the plane in auto-pilot when the plane is up and catch a nap.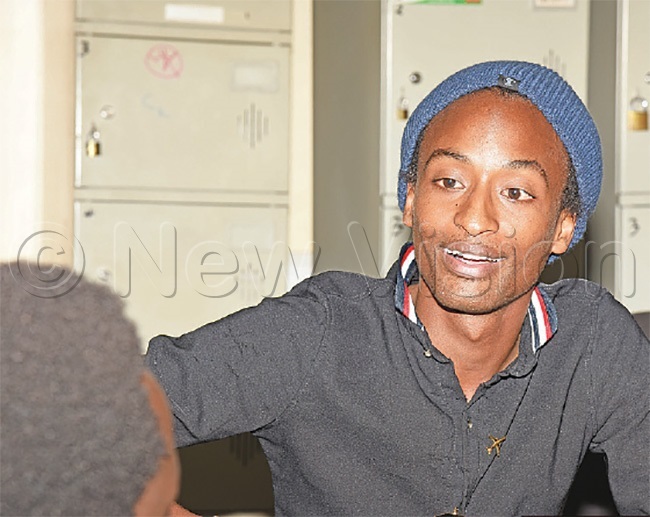 You can never sleep at all. For instance, the auto-pilot always disengages itself in extreme turbulence.

Now, imagine if you sleep, you would find yourself on the ground in no minute.

"That is why we always have two pilots (the captain and the first officer) and that is why the two pilots never eat the same food, just in case there is food poisoning we do not lose both. We have got to be sober eight hours from the bottle to the throttle. So, no alcohol at all. We do weight and balance, take-off and landing calculations weather briefing and always do a walk around (pre-flight inspection), check the aircraft documents to be legal to fl y and make sure everything is within the safety margin and legal to fl y, based on aviation regulations."

So, folks, the next time you hear a pilot's in-flight announcement going, "Ladies and gentlemen, as we start our descent, please make sure your seat backs and tray tables are in their full upright position…," listen keenly, it might be Captain Kateera.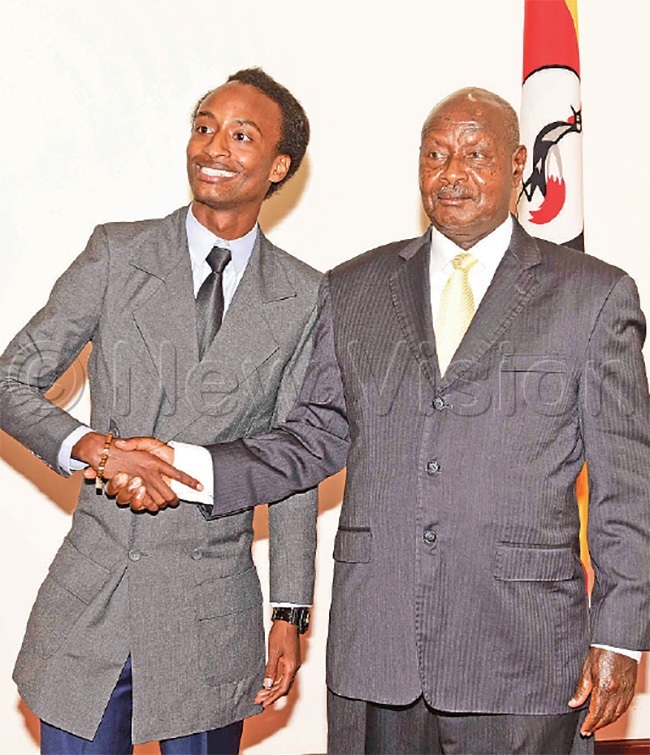 What others say

Capt. Nelson Kaumi, pilot:
Kateera's enthusiasm for flying is incredible. He was determined to fly despite the odds in flying like money, training, and medical fitness. I had to advise my young brother to settle for airlines other than military because of the future of revamping the Uganda Airlines. The good thing is he heeded to my advice and picked interest in passenger aeroplanes, not military.

I took him to our chief of staff, Airforce, and introduced him. The chief of staff, Brigadier James Birungi, endorsed a recommendation.

Jolie Mbabazi, friend:
Kateera, my beloved friend, is self-driven and passionate about what he does. He will go an extra mile for anything he commits to. To me and those who have crossed his path, he is a dependable and kind friend.

I have watched him become and live his dream. He is a force to reckon with in our generation. The sky is not his limit anymore because that is where he spends most of his time.