Mohammed Sennyonga, a youth says the team has enabled him to start his clothing business and also save his money.
Police and Community football team in Segguku parish, Wakiso district is helping to turn around youths' morals and projecting them to a better future.

The team was founded by Moses Mbaziira, a couch, Lubowa Youth team and Captain, Segguku United for older players, and Benjamin Atuhurira, the Assistant Superintendent of Police of that area.

"Youths are very vulnerable to committing a crime," Atuhurira observed. "If we handle them well, they will be little crime and they will also be good police delegates in their communities."

Earlier, the youth had been intimidated by the police, but they have so far got used to them.

"Right now even a youth you thought he would never speak to a policeman does," Mbaziira says.

At the end of the training, Atuhurira says they equip the youth with life skills and also encourage them to keep out of danger.
Furthermore, Mbaziira says they focus more on the team spirit and the wellbeing of every member.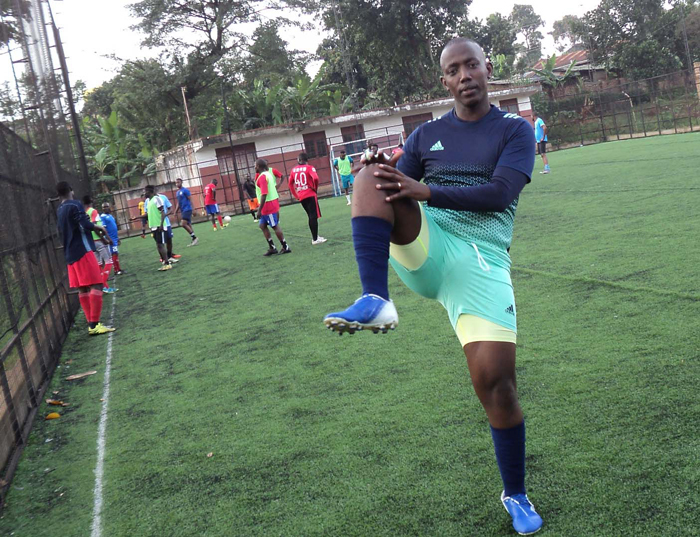 "We are always there for members who are having hard times like sickness and death," he says. "We also celebrate with those who are graduating, introducing, and marrying."

Robert Nsereko, the head of discipline says they counsel and avail the youth with work opportunities.

They also encourage them to live a healthy life by having single companions to avoid HIV/AIDS and to go for vaccination like Hepatitis B.

When they work with the youth; Atuhurira, the coordinator of the team says it makes the process of gathering information easier.
"I think the engagement of youth in the sport changes their behaviour because an idle mind breeds trouble," he says. "We also give them parental and professional advice."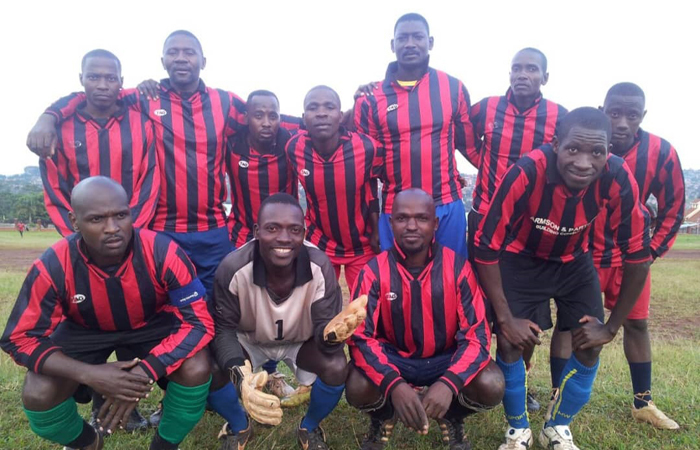 Mohammed Sennyonga, a youth says the team has enabled him to start his clothing business and also save his money.

Allan Doch the captain says the team helps the youths to know each other, play, and network. "It helps our community not to have wrong people," he says.

About Mbaziira
Mbaziira hails from Isingiro district. He began playing football at Kamaya Primary School. In Primary Three, he was already on the school football team. Even when he went to Lugagga Primary School for his upper Education, he was a player worth to watch out for.

When he dropped out of school in 1995 owing to lack of finances, Mbaziira thought he would never play football again. He had just finished Primary Seven. In the same year, he got an opportunity and came to Kampala. There he had odd jobs which made him cross paths with expatriates who employed him as a backyard gardener. The expatriate was also in love with football.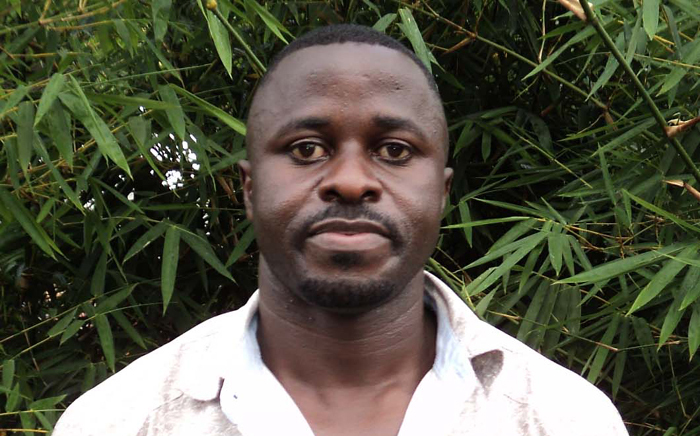 He supported Mbaziira's dream by giving him time off to play football in the evening. He also bought him a ball. He used it to train the Lubowa Youth team in 1998 breaking away from Segguku United which was for adults. "Our team became strong and we started competing for local tournaments," he recalls. Because of how active he was, the youth chose Mbaziira as their captain.

But when they were all grown up, they all joined Segguku United but Mbaziira remained the couch for Lubowa United Youth team even up today. "I still need to groom those young men into powerful footballers," he urges.

In 1999, they went for under sixteen tournaments and which they played at Kajjansi and the finals were at Lweza, they still took the trophy but they had also taken that of 1998.

Currently, most of the youths have grown up, but Mbaziira insists they formed Lubowa Police and a community team with Atuhurira to keep the spirit but also to guide young people.