On November 18, the foundation's board of trustees, chaired by the UEFA president, Aleksander Čeferin, met to discuss new projects.
The Aliguma foundation has been selected among 55 new children's projects to be funded by the UEFA Foundation for Children, as they celebrated World Children's Day.

On November 18, the foundation's board of trustees, chaired by the UEFA president, Aleksander Čeferin, met via videoconference to discuss new projects and the institution's future.

It was at this meeting that several non-government organisations were selected to benefit from the allocation of the 2020/21 budget of €4,812,021 (Sh21b) to new projects or an extension of existing projects, in line with its mission to protect children's fundamental rights in health and protection, children with disabilities, education, and personal development, access to sport, integration of minorities and protection for victims of conflicts.

The foundation's fifth anniversary this year is an opportunity to review its past activities and reflect on the future according to a release from the foundation.

Despite the COVID-19 pandemic and the new challenges it has brought with it, the UEFA Foundation for Children was able to rely on its partners' commitment to helping it safeguard children's rights.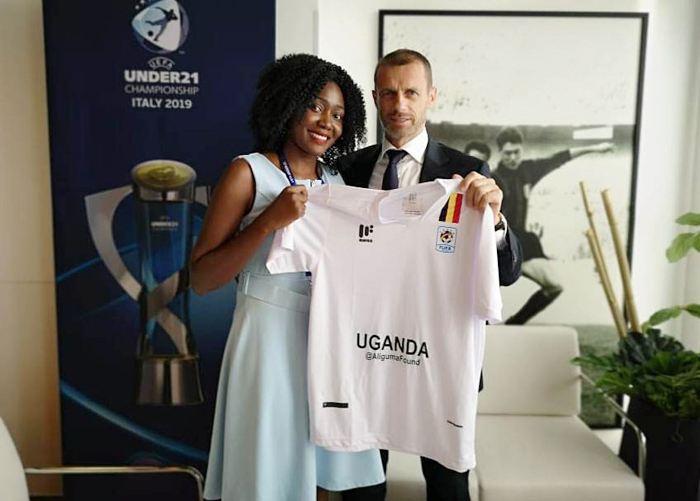 The most anticipated decision of this session was that approximately half of the foundation's budget is earmarked for projects in Europe while the rest supports projects in other continents. In all, 55 projects are supported along with three new pitch constructions in Europe in partnership with Lay.

"The Foundation views the pandemic as an opportunity to continue to use the beautiful game of football to assist so many organisations, in Europe and around the world, that focus on the needs of children and help them to keep their hopes and dreams alive. Thanks to the support we and our sponsors provide, children are helped to develop and reach their full potential, with dignity and in full protection of their rights." Norman Darmanin Demajo, member of the board of trustees stated.

"It is a huge milestone and we plan to groom the next football stars from the ghetto on top of helping their families with skills to outlive sports. We are on a noble cause of bringing hope to the underprivileged youth," and excited Rita Aliguma the founder stated.

Most known for organizing slum soccer tournaments in the Acholi quarters in Kasokoso, the Aliguma foundation has continued to use sports to change people's lives in communities and through empowerment programs in the slums.

The NGO projects that were selected for financial support from the UEFA Foundation for Children include 24 in Europe; 16 in Africa; 8 in America, 6 in Asia; and 1 in Oceania.

Apart from Aliguma, the rest from Africa include Georges Malaika Foundation (DR Congo), Grootbos Green Futures Foundation (South Africa), iACT (Chad), Kick4Life (Lesotho), La belle aux prisonniers (Ivory Coast), Libre Vue (Mali), Light for the World (South Sudan), Médecins du Monde (South Africa), Right to Play (Tanzania), Samusocial International (Republic of Congo), Solidarité Marathon des Sables (Morocco), Street Child (Mozambique), Triangle Génération Humanitaire (CAR), Unis vers le Sport (Senegal), and Water4wildlife Maasai Mara (Kenya).