Aged 72, Kittobbe was reportedly shot while walking from Mabirizi city complex along Kampala Road.
CELEBRATING LIFE | JOHN ELIASAPH KITTOBE
The Uganda Management Institute (UMI) has paid tribute to the fallen former staff, John Eliasaph Kittobe, for his contribution to the institute.

Kittobbe was shot dead on Wednesday during riots in the city centre.

Aged 72, Kittobbe was reportedly shot while walking from Mabirizi city complex along Kampala Road.

He served the prestigious institute as a lecturer and a senior accountant from 1999 until retirement.

Speaking during requiem service at St. Luke's Church of Uganda to intercede for the deceased on Friday, Dr Saturninus Kasozi Mulindwa, a director at UMI said Kittobbe was not only hardworking but a team player who was at good terms with each and every body at the institute.

"He was humble, friendly and a disciplinarian who threatened nobody," he said.

Kittobbe a resident of Naalya Housing Estate was one of the many victims of the violence that erupted after the arrest of National Unity Platform (NUP) presidential candidate, Robert Kyagulanyi aka Bobi Wine in Luuka district on allegations of undermining Covid-19 campaign guidelines.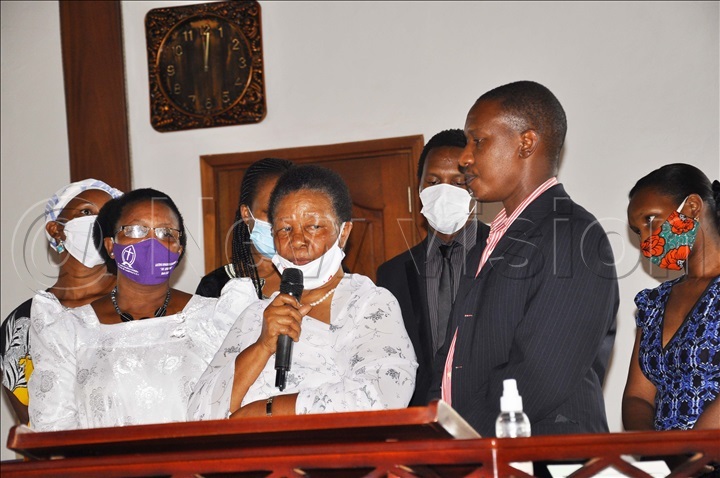 Kittobbe had gone to town to carry out some business transactions according to the family.

According to the Police reports, about 37 people died during the violence that mostly rocked central and eastern parts of the country.

Eria Kamugisha, Kittobbe's young brother confirmed that his brother was killed by a bullet at Mabirizi complex.

He said that Kittobbe survived with a widow, six children and 12 grandchildren.

"He had made some investment in farming and real estate. We were practicing together," he said.

Kamugisha added; "We believe in what is fate. It looks as if his time had come. We believe in life after death."

One of his sons, Arnold Mwesigye said; "Our father was an extra-ordinary man who introduced us to God.

He encouraged us to be best versions of ourselves without compromising our values."

Mwesigye, however, stressed that his father didn't deserve the kind of death he witnessed.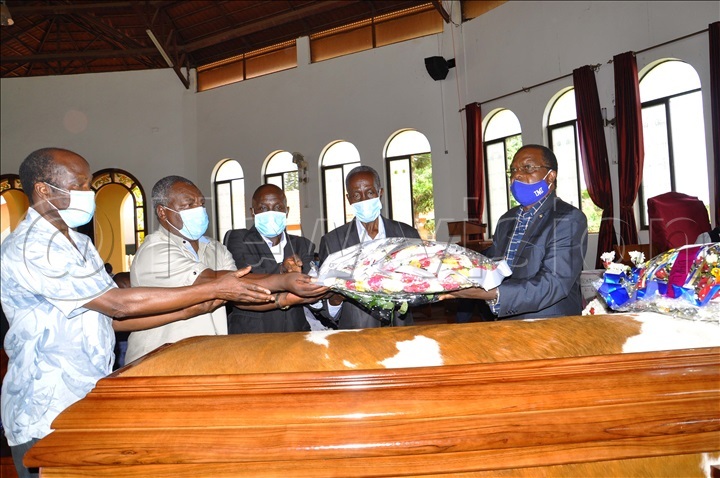 He called on the country to remain united urging everybody to preach love and peace.

The deceased's wife, Lois Kittobbe celebrated the time they have had together in marriage for over 40 years.

"He has been a good caring husband. God has called him and we thank him for that. His death was not by coincidence; his day had come" she said.

The Vicar of St. Luke Church of Uganda, Rev. Sam Kyakulagira urged politicians to ply politics with much tolerance more especially during this election period.

"There are a lot of questions going on in our hearts without answer, direct all the questions to God," he said.