US investors to boost reproductive health in Uganda REPRODUCTIVE HEALTH |

A team of investors from California, USA, has offered to assist Uganda to improve reproductive health, including gestational surrogacy.

According to Lisa Stark Hughes, the CEO of gestational surrogacy, surrogacy impacts a variety of industries including tourism, medical income, retail, legal fees, and child care.

" By creating a legal statute, protecting the rights of Uganda women, and the rights of the intended parents, Uganda will rise above other African countries and rival even the US, regarding the empowerment of women and their choice to help those that need third party reproduction to create or grow their family, " said Lisa.

She made the remarks on Tuesday, during a meeting with the Uganda Revenue Authority (URA), and Ambassador Abbey Walusimbi, the Presidential advisor on Diaspora affairs.

Lisa noted that with income and business tax fees, for birth certificates, they expect the investment amount in the sector, to be at $10m over the next five four years.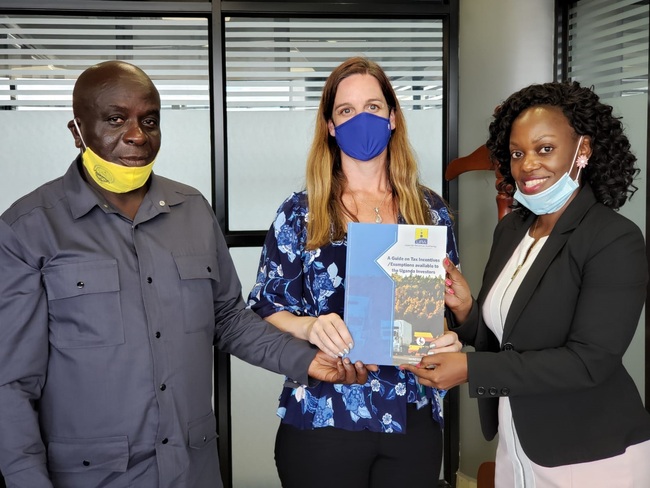 At the meeting, the stakeholders welcomed the investment plan and agreed to have a special desk at the office of the presidential advisor on diaspora affairs, from URA to help on investment issues from the diaspora.

" We mutually agreed that the URA delegate an official staff member to directly work with the office of the president diaspora affairs," said Walusimbi.

He said his office would build what he described as a smooth working relationship between the diaspora community and URA team in Uganda.

Representing the commissioner general of URA, Patience Tusiime Rubagumya handed over a guide on tax incentives and exemptions available in Uganda, for prospective investors.

She also hinted that Walusimbi, continuously sensitize the diaspora community, about the effective operations of URA, in helping all Ugandans abroad, to efficiently handle their cargo and related matters.