Profile: Robert Kyagulanyi Ssentamu
Nov 11, 2020
In 2018, Kyagulanyi gained increasing fame, championing the victories in most of the by-elections by the candidates he campaigned for, thus beating out NRM and FDC candidates.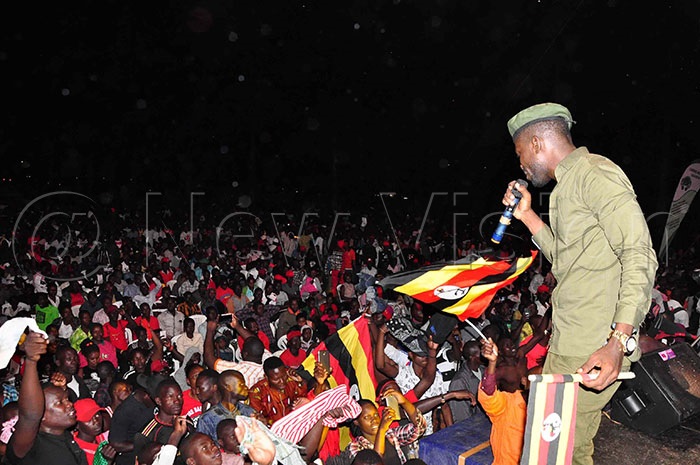 PROFILE|PRESIDENTIAL POLLS|KYAGULANYI
Robert Kyagulanyi Ssentamu, known by his stage name Bobi Wine, is a singer, actor, and businessman.

He was elected Member of Parliament for Kyadondo East in Wakiso district on July 11, 2017.

He leads the National Unity Platform (NUP), although he is popularly known for leading the People Power movement, a political grouping of mainly young people who see themselves as underprivileged.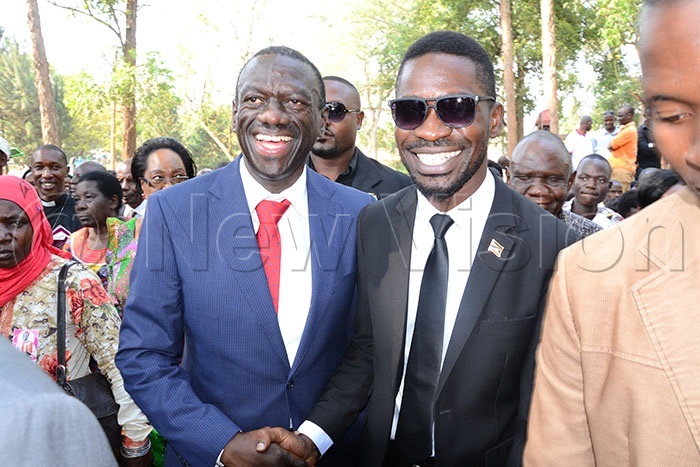 Early life

Robert Kyagulanyi Ssentamu was born on 12 February 1982 in Nkozi Hospital, where his late mother worked. He grew up in the Kamwookya slum in Kampala.

Kyagulanyi attended various schools at both primary and secondary levels. Some of the schools include Kitante Hill School, where he attained his Uganda Certificate of Education in 1996, as well as Kololo Senior Secondary School, where he attained his Uganda Advanced Certificate of Education in 1998.

He then attended Makerere University in Kampala, where he studied music, dance, and drama, graduating with a Diploma in 2003.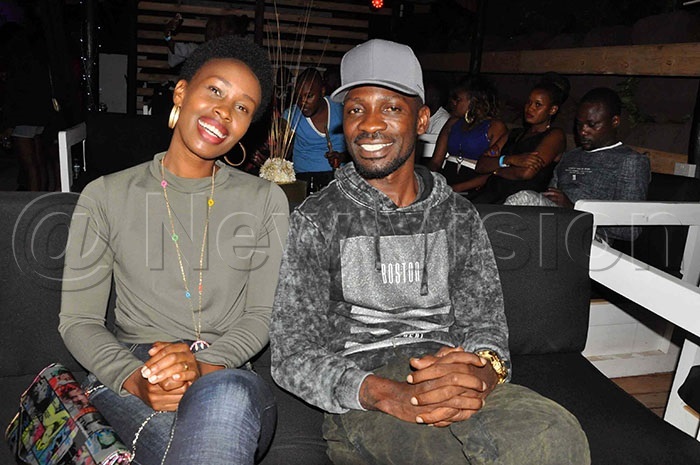 In 2016, Bobi Wine went back to University to attain a bachelor's degree in law at the International University of East Africa.

He reportedly met there David Lewis Rubongoya, then, his administrative law lecturer, who later became the people power movement chief executive secretary.

He is now serving as the Secretary General of the NUP party.

Entertainment

Kyagulanyi began his music career in the early 2000s and adopted the stage name Bobi Wine. His first singles Akagoma, Funtula, and Sunda (featuring Ziggy D) brought him success in the East African music scene.

His music has been characterised as reggae, dancehall, and afrobeat, often with a socially conscious message. He was the leader of the group Fire Base Crew until its disbandment, after which he started a new group known as Ghetto Republic of Uganda.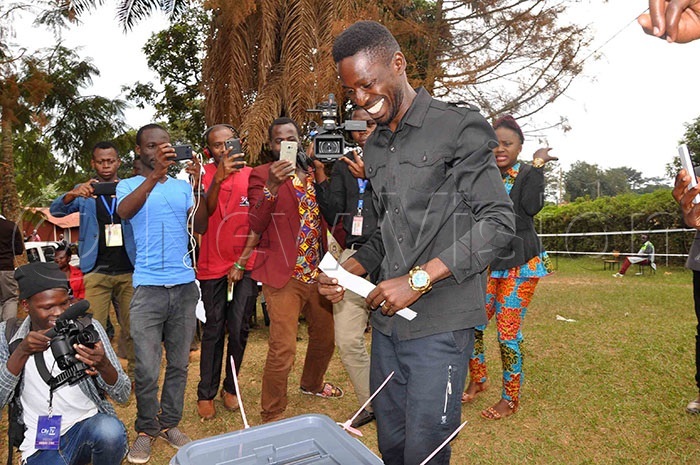 He has released more than 70 songs in over 15 years.

In 2016, his song Kiwani was featured on the soundtrack for the Disney movie Queen of Katwe.

Bobi Wine is also a film actor, mainly starring in local Ugandan movies. In 2010, he was cast in Cleopatra Koheirwe's drama film Yogera.

In 2015, he was cast in a lead role in the Twaweza-supported film Situka with Hellen Lukoma. He has also worked on several other films, including Divizionz.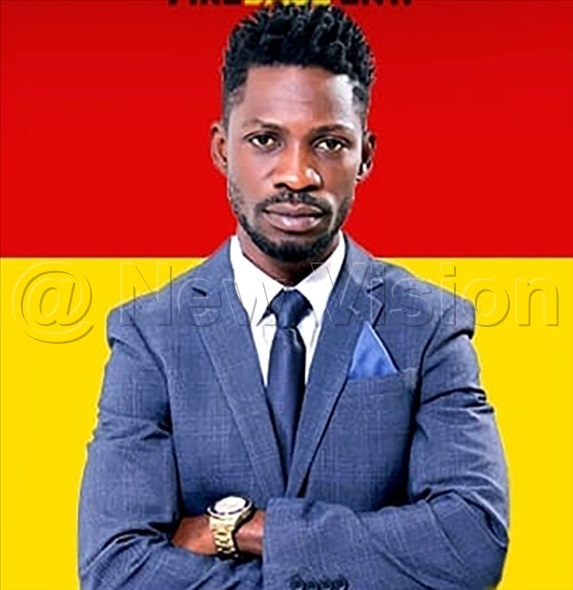 Joining politics

In April 2017, Kyagulanyi announced his candidacy for Parliament in an upcoming by-election for the Kyaddondo East Constituency.

His door-to-door walking campaign attracted attention both in Uganda and abroad.

He won the contest by a wide margin, beating two seasoned candidates; Sitenda Sebalu of the National Resistance Movement (NRM) party and Apollo Kantinti of the main opposition party Forum for Democratic Change (FDC).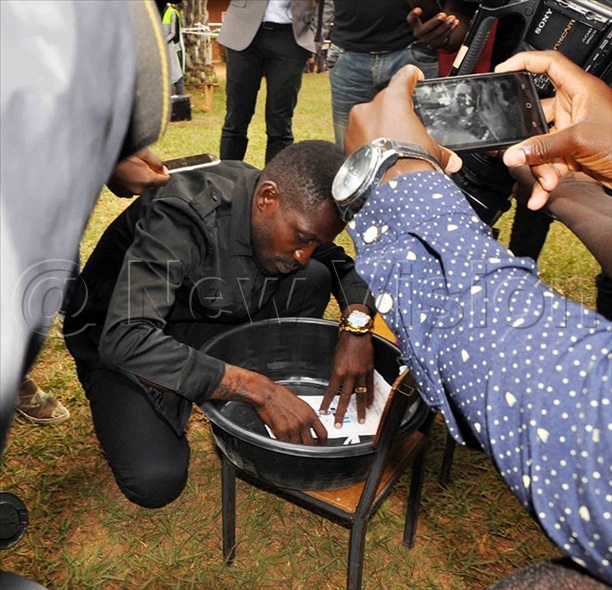 In 2018, Kyagulanyi gained increasing fame, championing the victories in most of the by-elections by the candidates he campaigned for, thus beating out NRM and FDC candidates.

On 14 August 2018, had a scuffle with security that resulted in the death of his driver.

Kyagulanyi had endorsed Kassiano Wadri's candidature against the pro-Museveni candidate in Arua Nusura Tiperu.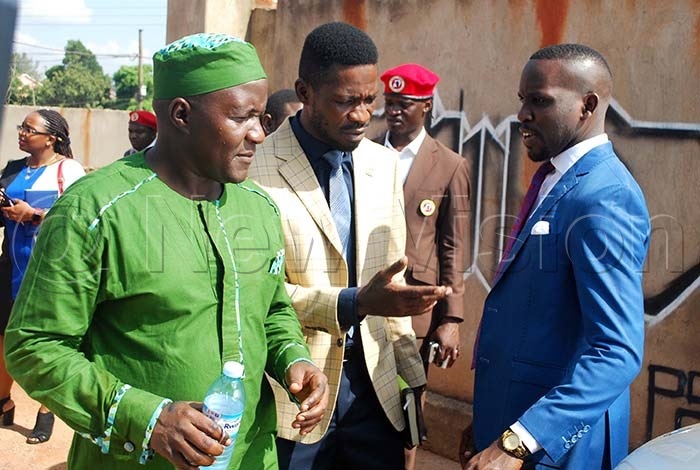 Kyagulanyi was arrested on 15 August 2018 on charges of unlawful possession of firearms and incitement to violence, after which he was brought in front of a military court and charged with the former the following day.

State prosecution withdrew the charges filed during Kyagulanyi's second appearance before the General Court Martial in Gulu on 23 August 2018.

The prosecution indicated it would further pursue possible charges in a civilian court for a possible trial of the MP.

Upon release, Kyagulanyi was rearrested and charged with treason in a civilian court. In September 2018, Kyagulanyi was released on bail and traveled to the United States.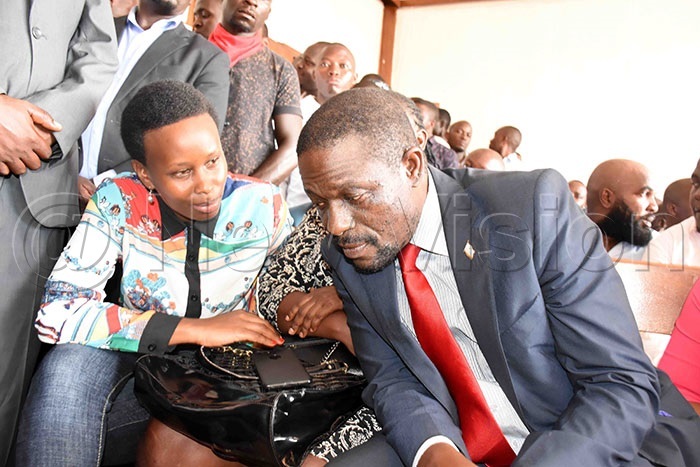 In August 2019, Kyagulanyi was charged with "intent to alarm, annoy or ridicule" President Museveni for his role in the Arua incident the previous year.

2021 presidential preparations

On 24 July 2019, Kyagulanyi formally announced his bid to run for President in the 2021 general election.

About a year later, on 22 July 2020, he announced that he had joined the National Unity Platform opposition political party whose spokesperson is Joel Ssenyonyi, and had been elected its President and presidential flag-bearer in the upcoming February 2021 national election.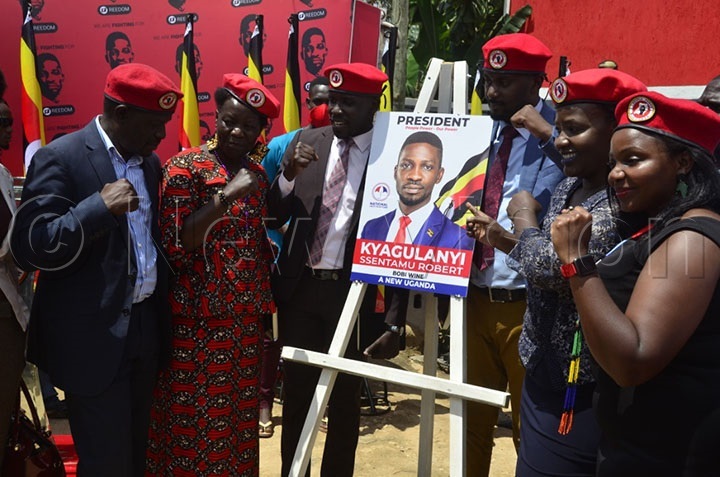 Until January 2019, he had a long-standing feud with fellow Ugandan musician Bebe Cool, who has sung in support of President Museveni and the NRM, while Kyagulanyi has supported opposition interests.

Personal life

Kyagulanyi met his wife, Barbara Itungo, while he was at Makerere University and she was an S6 student at Bweranyangi Girls' Senior Secondary School. Their wedding took place in August 2011.

They have four children together: Solomon Kampala Nyanzi, Shalom Namagembe, Shadraq Shilling Mbogo, and Suubi Shine Nakaayi.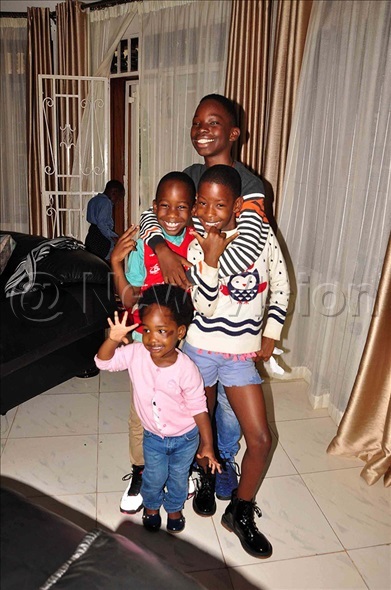 Kyagulanyi and his family reside in Magere Village, Wakiso district.

On 10 February 2015, Kyagulanyi's father Jackson Wellington Ssentamu died after a lengthy battle with diabetes.