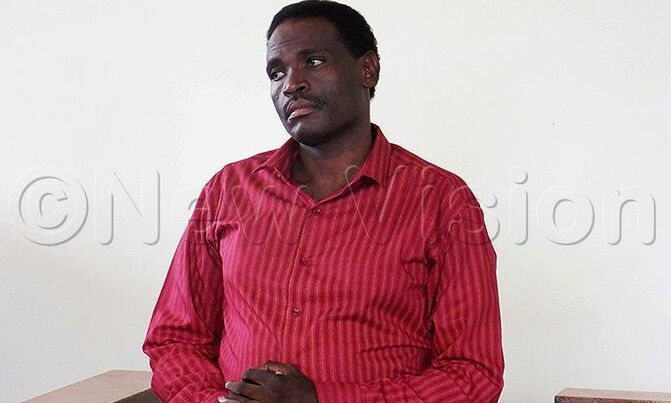 Ssenyonga said things that have been happening in Yiga's Church resulted in some women contracting HIV/AIDS.
RELIGION|DEATH|YIGA
KAMPALA - Remarks made by Pastor Jackson Ssenyonga following the death of Pastor Augustine Yiga of Christian Revival Church, Kawaala in Kampala have stirred responses of discontent from the Pentecostal community.
Popularly known as Abizzaayo, Yiga breathed his last on Monday at St Francis Hospital Nsambya, where he had been hospitalised for several weeks.
Following his death, most religious leaders preached forgiveness while Ssenyonga, the lead pastor at Christian Life Ministries, portrayed him as a person who has been living a sinful life.
During a press conference on Tuesday, Ssenyonga said things that have been happening in Yiga's Church resulted in some women contracting HIV/AIDS. He also accused the deceased of using the church to mislead his followers.
Children and widows
Ssenyonga, however, expressed willingness to support widows and children left behind by Yiga.
"We have ladies with children who have fallen victim to that. Some are sick while others are not. From a good heart or well-intentioned expression, I want to offer support to those women and children that have been left behind and do not know whom their father is or knew but were not allowed to say anything," he said.
"If you are a victim and Yiga brought this illness or these situations in your life, bring your children to Christian Life Church." The pastor said they will perform a DNA test and that if a child is found to have a matching DNA with that of Yiga, which is already on record, they will be supported.
"It is not about Yiga because he is gone. It is about the people that are left behind. How will their life be because of interacting with Yiga," he said.
Pastor Ssenyonga rallied pastors across the country to lead people by example. However, more than a dozen pastors, Wednesday (October 28, 2020) held a press conference at Yiga's church and scorned Ssenyonga, saying that his attacks on Yiga were "blasphemous".
The group, led by Prophet Moses Abizzaayo of Lwamata Revival Christian Church, comprised pastors James Muwasi, John Mukisa Fred Wasswa Abizzaayo and Prossy Mirembe.
No one is an angel
"No one is clean. I request Pastor Ssenyonga not to incite us," Prophet Moses Abizzaayo said. He called upon other top clerics and political leaders to prevail over Pastor Ssenyonga to stop abusing fellow religious leaders.
"Uganda still has witchdoctors. God did not call us the Born-again Church leaders to cause disunity in Church but to ensure that we harvest souls for God. We are one person in Christ's ministry and all our energies should be directed towards building the body of Christ.
"Let us direct our efforts to win souls." He said pastors who were mentored by Yiga were disappointed with Ssenyonga's remarks about the deceased. "We ask you to let Pastor Yiga rest in peace."
Earlier, Pastor Simeon Kayiwa of Namirembe Christian Fellowship in Kampala, where Pastor Yiga first fellowshipped from, had asked the deceased's followers to remain steadfast in their pursuit for Christianity.
"Before Pastor Yiga died, he challenged Christians to love one another, pray unceasingly, and remain united, just as Jesus preached.