Who will be crowned the next Mr Y+/Miss Y+?
The central region is likely to be one of the hotly contested regions, judging by the way contestants answered the question-and-answer session.
HEALTH HIV BEAUTY
KAMPALA - With the conclusion of the Y+ Beauty Pageant regional auditions in central, eastern and northern, winners of the auditions now have their eyes on the most coveted title (Mr Y+ /Miss Y+), come Friday, November 20, during the grand finale at Serena Hotel.

Six regional winners have been confirmed already save for winners from western region where auditions are yet to be conducted: Mr Y+Israel Luminsa, 21, from Baylor College of medicine Mulago and MissY+ Sheirat Namayanja, 19, from Mildmay Uganda (Central region).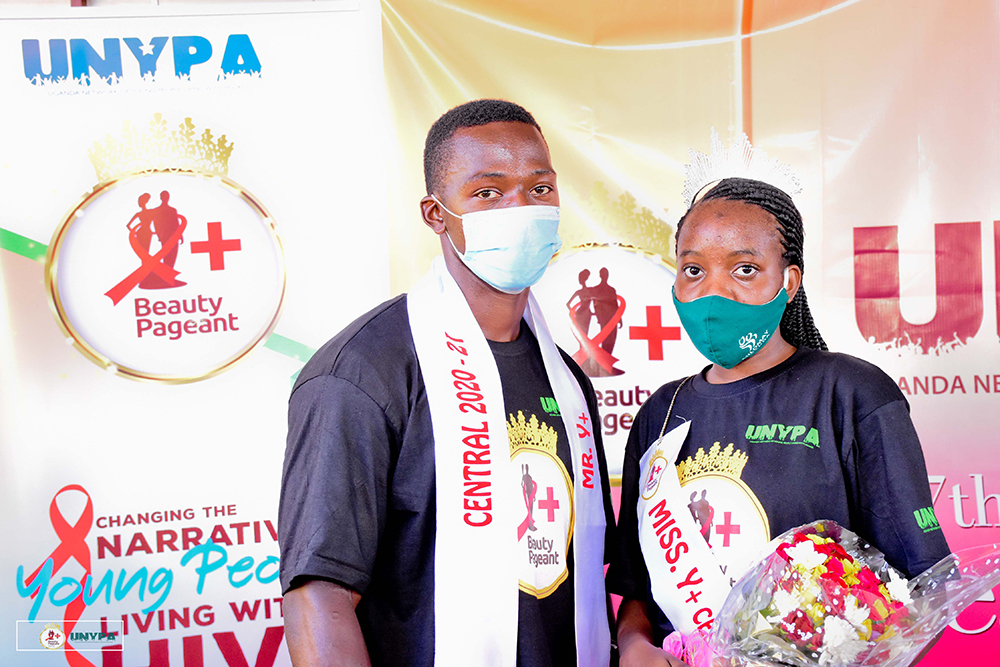 Others are Mr Y+ Ronald Odongo, 24, from Apwori HC 3, Kwania district and Miss Y+ Gladys Acio, 22, from TASO- Gulu (northern region) and MissY+ Phiona Mutonyi, 21, from Mbale district and Mr Y+ William Odeki, 20, from Pallissa district (Eastern region).

The central region is likely to be one of the hotly contested regions, judging by the way contestants answered the question-and-answer session, coupled with their exceptionally captivating stage performance during the auditions.

The Y+ (young positives) beauty pageant is an annual campaign organized by the Uganda Network of Young People Living with HIV/AIDS (UNYPA), with the purpose of ending stigma and discrimination among young people living with and affected by HIV.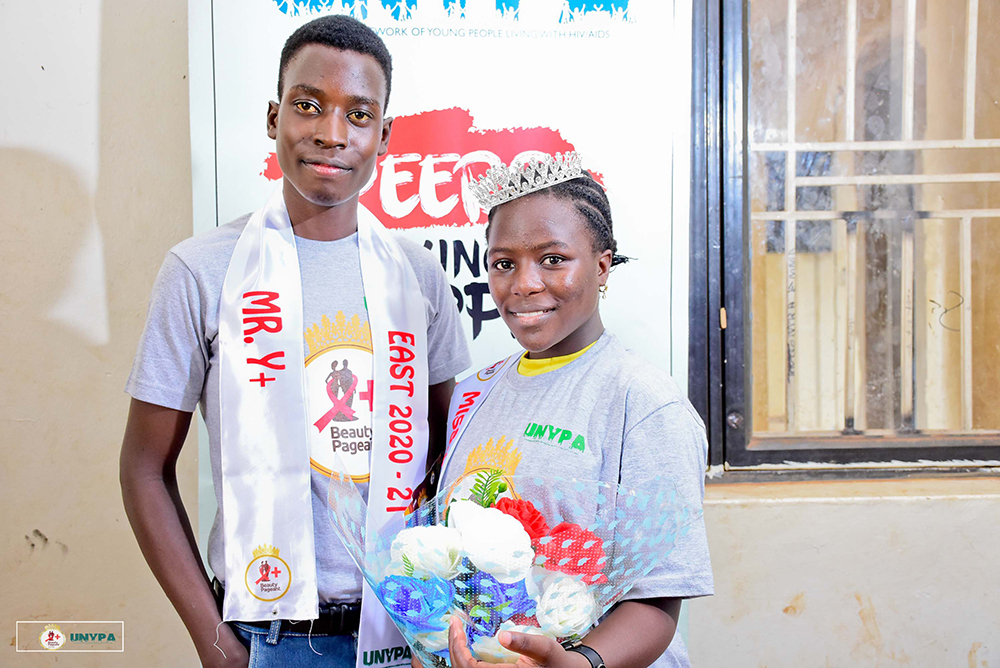 The 2020 Y+ Beauty Pageant is running under the theme, "Changing the Narrative of Young People Living with HIV." After being crowned Mr Y+ Central region, Israel Luminsa stressed the importance of testing for HIV, saying knowing one's status is the entry point to treatment:

"I am going to encourage young people to test so that they know their HIV status. I will lead those who test positive to health facilities for treatment, and preach the importance of adherence and follow them in the community to see how they are coping. I will also follow up the non-suppressors, and for those who test negative, I will encourage them to stay negative."

Speaking during the central region audition, the headteacher of Eden High School in Gayaza, Robert Muwesi, regretted that stigma and discrimination against students living with HIV is still a critical issue in schools.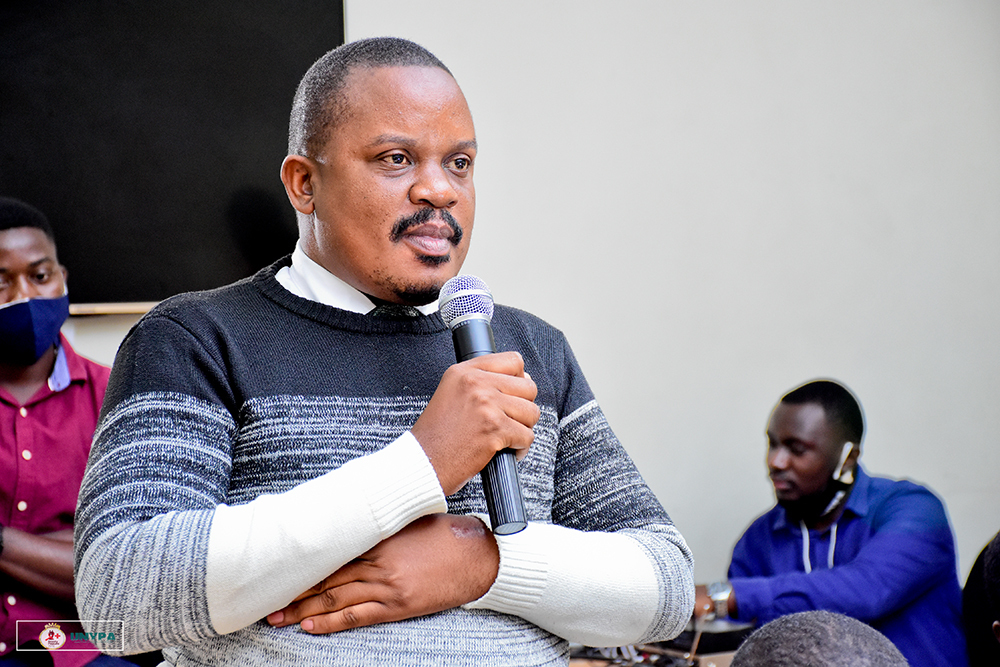 "Many parents have not and still fear to disclose to their children, and some teachers are not professional enough in dealing with students who have opened up about their HIV status to them," he echoed.

He called upon the ministry of education to work with organizations like (UNYPA) in the promotion of HIV prevention awareness, encouraging abstinence among adolescents, and life skills development for students.

On the other hand, Ssemakula David from Naalya SSS re-echoed: "Our students need to put a face to HIV, yet professional counsellors don't provide that. We want young people who are living with HIV just like these Y+ ambassadors to talk to our students. I am sure they will listen to them"

Marion Kutusa, Deputy Commissioner family and child protection unit at Uganda Police, reiterated that people living with HIV are not second-class citizens, urging young people living with HIV to report cases of discriminations and violence targeted at them.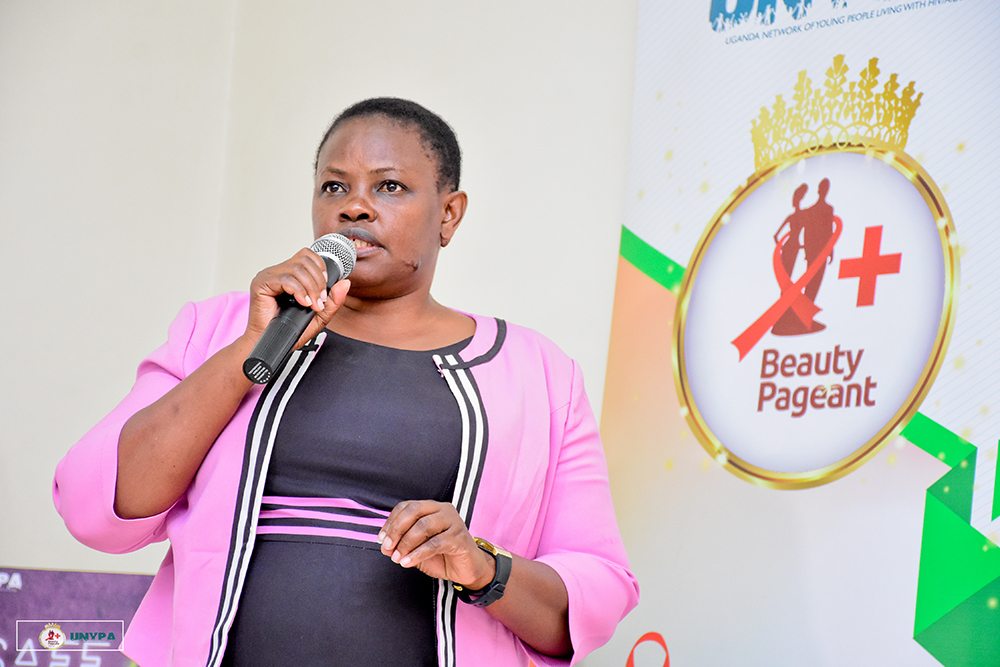 Expounding on the theme: Changing the Narrative of Young People Living with HIV," Nicholas Niwagaba, executive director, UNYPA, said it is intended to define a young person living with HIV as a formidable leader who lives a positive and productive life.

He regretted that some people define an HIV positive person by his positive status, which is wrong because he can contribute and build the economy despite his positive status. "In some communities, some parents still believe young HIV positive people should not go to school, believing they can die anytime. This is deplorable," he says.

Niwagaba said young people continuously face frustrations that come from stigma and discrimination from families, schools and the general public, which in the long run affects their uptake of HIV services from health centres and adherence.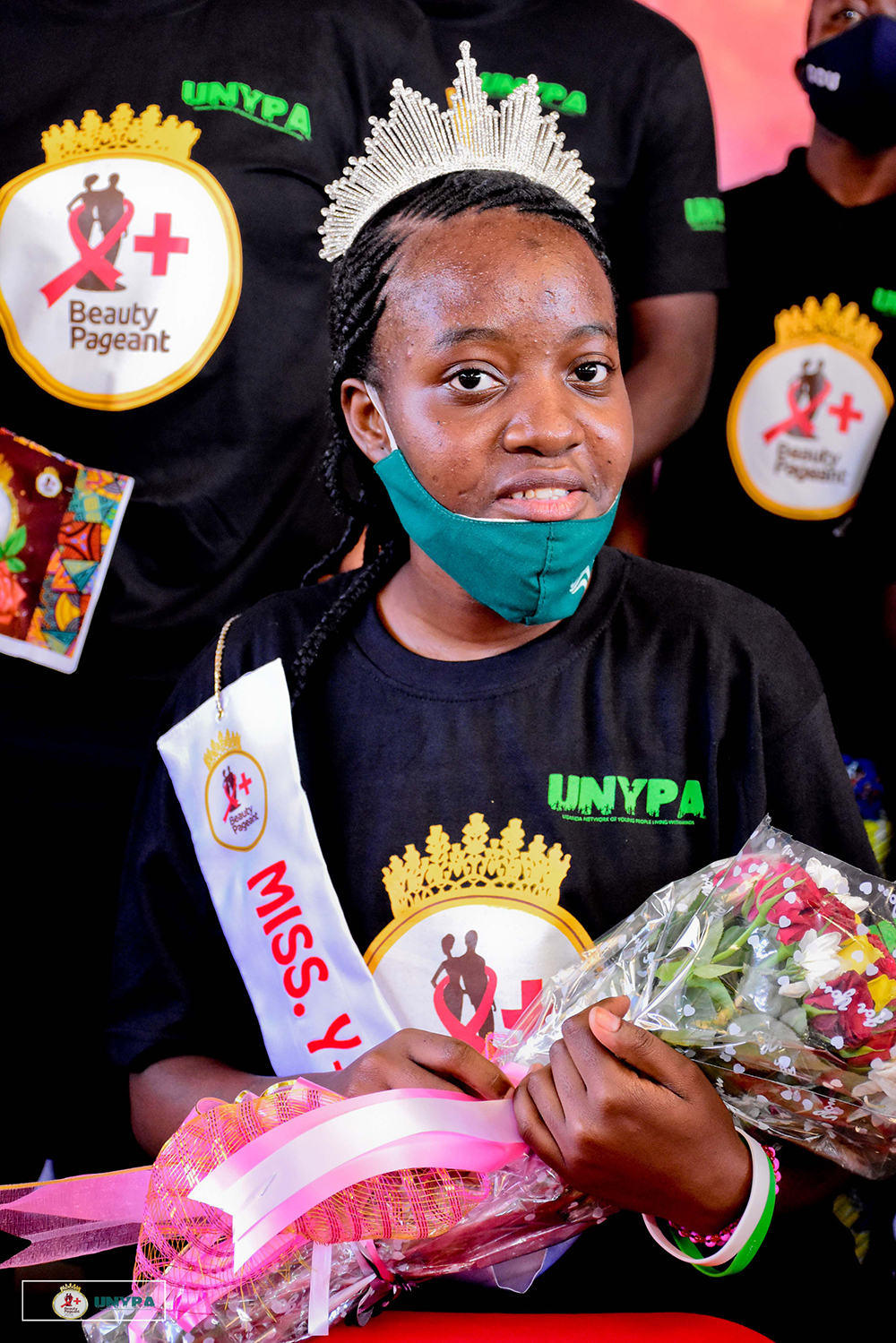 "They then become fearful to disclose their status. UNYPA, therefore, uses the Y+ Beauty Pageant as a tool to uplift the plight of young people living with HIV, re-echo their voices and work together with partners to build a strong, energetic, creative, and productive generation," he said.

He noted that the Y+ Beauty Pageant gives a platform to young people (15-25) living with HIV to become voices to the voiceless, pillars of boldness and strength to those still afraid of HIV testing, as well as testimonies of assurance that acquiring HIV is not the end of life.

Nuwagaba clarified that though the contest is dubbed Mr./Miss Y+ Beauty Pageant, they are not only looking at the outer beauty but brains, confidence, eloquence, knowledge, vision, people who are focused, who can speak, who have information on issues affecting young people.

"We want young people whom we can mentor and can drive the theme of "zero stigma, zero new HIV infections and zero AIDS-related deaths to greater heights. We should aim at ending AIDS by 2030 as UNAID's target," he stressed.