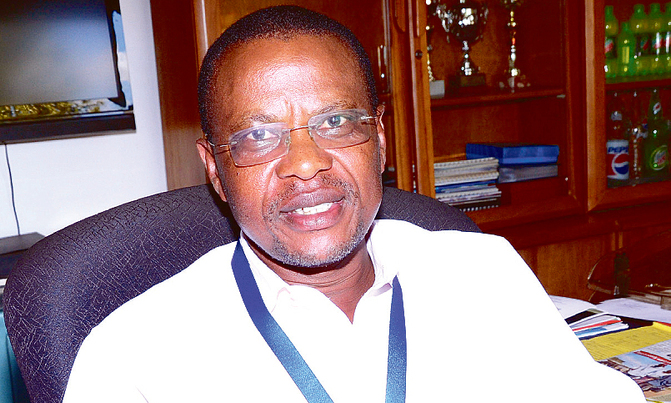 Observers say the industry has started to recover with the easing of the lockdown and could make a full recovery during the December festive season.
BUSINESS HEALTH VIRUS
Uganda's top three soda companies; Coca-cola, PepsiCo and Harris International cut their advertising spend by 75% in the three months to June as sales dropped at the height of the Covid-19 pandemic lockdown, an Ipsos report shows.

Observers say the industry has started to recover with the easing of the lockdown and could make a full recovery during the December festive season.

The Ipsos report indicated that advertising spend by the three titans dropped to sh2.9b at the end of June, from sh11.5b at the end of March as the lockdown hit schools, tourists, hotels, restaurants and events where soda consumption is greatest.

Paddy Muramiirah, the Pepsi Uganda chief executive officer, applauded the Government for taking the right steps to declare a lockdown so that there would be preparedness to manage a huge influx of the sick. However, he noted that the industry had taken a significant hit.

"We lost sales in the last week of March, made losses in April and May and are just recovering from the pit with the partial opening of lockdown.

We also, unfortunately, had to retrench some staff on account of reduced volumes and affordability to meet the costs.

"Having said that, the market is recovering and we are starting to see opportunities. Hopefully, by December, the situation will have been normalized as we all align ourselves to live with the COV ID-19 pandemic," Muramiirah said.

He explained that just as revenues went down, costs also shot up due to expenses incurred in adhering to Standard Operation Procedures (SOPs), such as social distancing, dormitories for staff quarantined at work, sanitation facilities to provide water, soap and sanitisers, awareness campaigns with communication materials, as well as traffic control for visitors and movements on site.

He pointed out that although the pandemic is still around, majority of the people now know what to do following the established SOPs.

"My advice is that the use of masks, washing and sanitising of hands should be made compulsory, but all areas of business should be opened while continuing with sensitisation. This way, we shall protect both the people and the economy," Muramiirah said.

When asked about the global trend towards sugar-free beverages, he said Uganda's soda per capita consumption is still the lowest in East Africa at 13 litres per person, per year. In comparison, Kenyans consume 58 litres of soda per person per year.

He also noted that soda is mostly consumed by customers in the Class C and D categories, such as bodaboda riders, who live an active lifestyle and need sugar. Nonetheless, Muramiirah pointed out that sugar-free beverages are gaining momentum.

He said no-sugar sodas account for 0.01% of the market, but are growing in market share because of global awareness. Muramiirah said progressive introduction of zero and reduced sugar products was part of the firm's future proofing programme.

According to data from the Ministry of Trade, Industry and Co-operatives, the water and carbonated beverages sector had grown to $40m (sh149b) in 2018, from less than $100,000 (sh373m) in 1986.

Uganda Securities Exchange

Elsewhere, the Uganda Securities Exchange (USE) all-share index dropped to 1,329.34 on Friday from 1,333.56 the day before. The Local Share Index inched up to 333.93 from 332.74 in the same period.

There were three active counters on Friday — NIC, Stanbic and Umeme, with turnover closing at sh193,100.