"Once farmers adopted new technology, they would no longer need physical agricultural experts to guide them on managing their crops."
Farmers have been advised to embrace new technology of identifying genuine agro-inputs using an app on their phones, to avoid dealers in fake agro-products on market.
The call was made by Director of Yara International Eastern Africa, Vitalis Wafula, during the distribution of cereal fertilizers to 600 youth under their umbrella, Zirobwe - Kalagala Multipurpose Cooperative at Zirobwe in Wakiso district on Tuesday.
"Uganda is a gifted environment with virgin land suitable for agriculture. The fertilizers you are receiving should be used according to the specifications given," Wafula said.
He said once farmers adopted new technology, they would no longer need physical agricultural experts to guide them on managing their crops but they will have direct guidance on their phones.
"It's good to find young people promoting agriculture as their main agenda for East Africa, given that the next billionaires are likely to be farmers from Africa," Wafula said.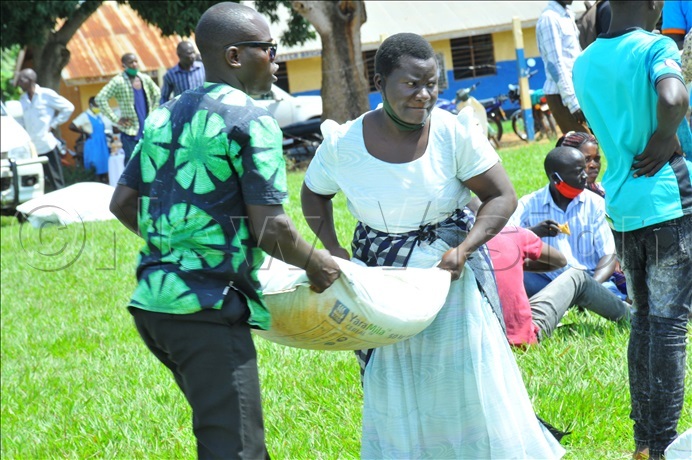 He said they are committed to rendering information via telephone technologies on agriculture, advising the youth to stop undermining agriculture and referring to it as something done by poor people.
He alluded; "Developed countries are looking for ways of using technology in agriculture because of the money-making opportunities."
Wafula appealed to the youth to use fertilizers, and also get farming implements from only genuine distributors.
Yara is an international company that has dealt with manufacturing all fertilizers for the last 100 years since 1905.
"Farmers have been frustrated by fake fertilizers which do not result in the right yields. Every crop has its own designed fertilizer at every stage and this should not be mixed with any other fertilizer," he said.
Col. Godfrey Kalyowa, the Coordinator Operation Wealth Creation (OPC), Katikamu South Constituency, Luwero district, said in the past, agriculture was carried out by older people, but it gives him hope to see the youth engaged in agriculture as their agenda of development.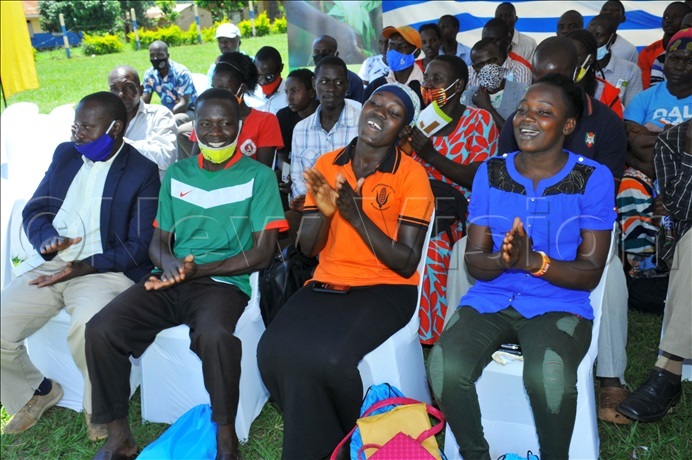 He appealed to the youth to use this opportunity of good climate in Uganda with two seasons, unlike the Kenyan counterparts who plan for one season.
"We should learn to harvest water each time it rains in addition to our natural resources to irrigate our crops. There is no time to waste any more if we are to sustain productive activities," Col. Kalyowa advised.
Agnes Kabwisho, the managing director of Agrifarm Uganda, informed the youth present that the fertilizers they were supplied with are the best on the world market.
Kabwisho said the prices of maize flour have already shot up to sh1, 200 despite the Covid-19 pandemic.
With one bag of fertilizer, over 40 bags of maize will be harvested in one acre. She appealed to the youth to ensure that their gardens are free from pests which normally affect yields.
Abou Sseryazi Secretary for Zirobwe- Kalagala said they are ready to reap from Agriculture.
Ssekyanzi disclosed that they have been lacking partners to work with. He said they have registered over 1,000 youth with 600,000 as paid-up membership.