It is time to revive FESCAABA
Qualification to major competitions like the Olympics was eased just like referee and coach certification.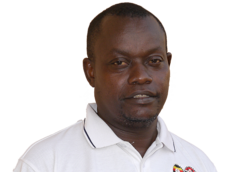 Boxing is one of the most badly hit sports by the Covid-19 pandemic.
Uganda has since March been involved in only one competition. Thank God this brought forth an Olympic qualifier- Shadir Musa.
Now there is only one remaining international competition to look to- the Bingwa Wa Bingwa tournament in Dar es Salaam.
I happened to bump into a conversation where UBF box Moses Muhangi was deliberating on the tournament and his hunger and expectation were almost palpable.
That's unacceptable given the size of the competition. Utmost it is a three-nation event with struggling standards.
Now, with this, as the best on offer, is a clear testimony of how far down Covid-19 has relegated one of Uganda's most popular sports.
But let this not only be a time to lament. We can still harness the little we have into grand ideas.
Kenya, Tanzania, and Uganda simply have to grow this tournament to boost its opportunities far beyond these borders.
And, by doing so, the three East African giants won't only be swimming in familiar waters but also treading where their predecessors once dared.
Using the east African states as a nucleus, other eastern, central, southern, and some western nations were interested to join a federation that came to be known as FESCAABA.
What followed was one of the best-run regional boxing bodies. National team and club competitions were regularly held in rotating venues.
Qualification to major competitions like the Olympics was eased just like referee and coach certification. Cases of being represented by only one boxer at major tournaments were unheard just like poor presence on the referee and judge benches.
The region was re=emerging as a boxing force thanks to being anchored on a solid federation.
It is not late to take a similar path. It is such regional blocks that will stimulate growth.
When Uganda was at the peak of its boxing it regularly featured in similar invitational meets like the European Tour and Kings Cup in Thailand.
As other countries continue slumbering we can shoot into overdrive structuring bodies and properties that will raise our game.
What better place to start than Bingwa Wa Bingwa?