OIL | GAS | INFRASTRUCTURE |

Uganda expects a Final Investment Decision (FID) for oil projects before the end of the year, to unlock investment of between $15b (about sh56.1 trillion) and $20b (about sh74.8 trillion).

In the oil and gas industry, FID is achieved when investors make financial commitments to develop petroleum projects.

But the discovery that the two licensed companies — French energy giant Total and Chinese, Cnooc — are operating in Uganda through their subsidiaries in the known tax haven, the Netherlands, has triggered fears of huge possible oil tax losses.

Information from the national company registration services bureau shows that Total Uganda E&P, which now holds over 66% in Uganda's oil sector after purchasing Tullow's assets in a recent farmout transaction, is domiciled in the Netherlands.

Cnooc, which owns 33.33% shares in Uganda's petroleum resources, is incorporated in the same country.

Uganda has double tax agreements (DTA) with the Netherlands.

Under the treaty, several transactions involving companies incorporated in the Netherlands are exempted from a number of taxes. But it is not illegal for a company to incorporate in a low tax jurisdiction because it makes business sense.

On the other hand, for a country like Uganda, which is keen on attracting foreign direct investment (FDI), according to some tax experts, it also makes sense to conclude tax treaties with developed countries — as an incentive for FDI.

In a new report published on October 1, Oxfam International, a non-governmental organisation, said Total and Cnooc will avoid paying Uganda taxes valued at $287m (about sh1.1 trillion) over 25 years of extracting petroleum resource from just one of the four blocks — $191m (about sh714b) lost to the French company and $96m (about sh359b) to the Chinese. This will be made possible by the existing tax treaty between Uganda and the Netherlands.

"But Uganda is also at a crossroad: for many years, the country has been counting on the massive Lake Albert oil discoveries — the 4th largest reserves in the sub-Saharan Africa — to materialise into revenues to boost up its economy and its budget," the report stated.

The Oxfam researchers relied on what they called a standard discounted cash fl ow model to build the report. DTAs are concluded between two countries to determine which country should tax transactions involving companies operating in (two) states. In most cases, developing countries conclude tax treaties with developed states to attract FDI.

But several multinationals have abused and used DTAs to avoid taxes through treaty shopping and round-tripping.

Treaty shopping involves a company or an individual who is not a resident in a country that, for example, has a treaty with Uganda, structuring their businesses in that state, the major purpose being to benefit from a low or no tax liability.

Round tripping involves, for example, Ugandan companies re-registering as foreign companies in a country that has a DTA with Uganda, to avoid taxes (in Uganda).

This allows multinationals to shift profit from developing countries to wealthy nations without paying taxes.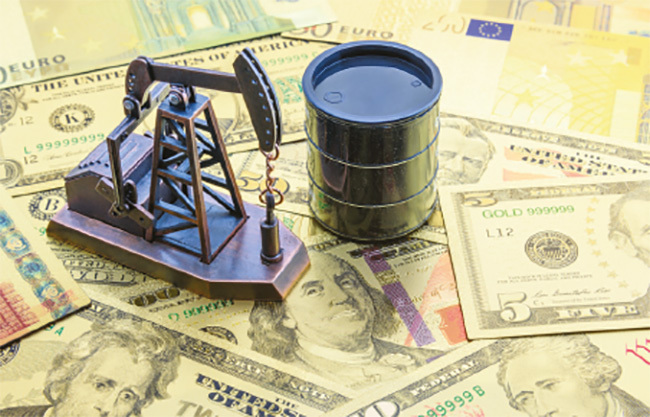 Legal provisions

The Oxfam report is based on a price of $50 per barrel. Under a tax treaty with Uganda, there is no withholding taxes on cross-border dividend payments, as long as a Dutch company owns 50% of the capital in a paying Ugandan firm.

If a Dutch company owns less than 50% in a Ugandan fi rm, the dividends paid to its shareholders in the Netherlands would only be subjected to 5% withholding taxes, instead of the15%.

The payments on interest attract 10% withholding tax, instead of 15%. Experts estimate that Uganda already loses between $8m and $24m annually, in uncollected taxes, because of its DTA with the Netherlands.

The abuse of tax treaties could frustrate Uganda's domestic revenue mobilisation strategy, to raise the tax to GDP ratio to at least 18%, from the current 14% by 2030.

"This is even little. We need to at least raise the tax to GDP ratio to 20%," the finance minister, Matia Kasaija, said.

The tax treaties also facilitate illicit financial flows. Uganda is losing $509m to illicit financial flows per year, according to the latest High-Level Panel on Illicit Financial Flows from Africa report. The continent loses over $50b.

Uganda is partly counting on its 6.5 billion of oil in place discovered so far, to fund its development plans. But tax losses could substantially reduce expected oil earnings.

Jane Nalunga, the executive director at the Southern and Eastern Africa Trade Information and Negotiations Institute (SEATIN), said Uganda should expedite the renegotiation of tax treaties and suspend DTAs in some cases.



Due diligence

The energy ministry permanent secretary, Robert Kasande, said the ministry carries out due diligence on companies incorporated in tax havens.

"That is how some of these companies do business. The important thing is to get them to meet their tax obligations under the existing legal frameworks," he stated.

Kasande explained that sometimes the Government secures assurances from parent firms of such companies that they would discharge their tax obligations in Uganda.

According to information from the finance ministry, Uganda has DTAs with the UK, South Africa, Zambia, Italy, India, Norway, Denmark, the Netherlands, and Mauritius.

Moses Kaggwa, the acting director for economic affairs at the finance ministry, said Uganda is currently renegotiating its DTAs with some countries, mainly the Netherlands and Mauritius, to deal with two major issues — ensure that companies emanating from tax havens actually have businesses in the low tax jurisdictions and have all income earned (in Uganda) taxed here.

He explained that the tax treaties Uganda has closed are intended to protect Ugandan companies from double taxation in other countries and facilitate investment.

"We are renegotiating treaties with Mauritius and the Netherlands, where the taxes are either very low or there are no taxes. The tax rates in other countries we have treaties with are almost the same as Uganda," he added.

This story was produced by New Vision. It was written as part of Wealth of Nations, a media skills development programme run by the Thomson Reuters Foundation in partnership with The African Centre for Media Excellence



Companies respond

Total, in a statement to New Vision, said it is mindful of its responsibility to countries where it operates and that formation of its affiliates is informed by business objectives, rather than taxes.

"Total does not pursue short term or aggressive tax planning strategies and refrains from putting in place artificial tax structures. Total has been present in the Netherlands for more than 50 years and operates locally in all business segments of the oil and gas industry," the statement added.

The oil giant explained that it has around 1,500 employees in the Netherlands and that over 200 of them are engaged in exploration and production operations. It added that its affiliates incorporated in the Netherlands rely on the established technical base and cannot be viewed as artificial.

Total stated that the other reason it incorporated many of its subsidiaries involved in exploration and production, including the Ugandan affiliate, in the Netherlands is the possibility for companies to hold their statutory accounts in US dollars - which is not permitted by law in France.

"This possibility enables the Group to mitigate its exposure to foreign exchange volatility. This feature is critical in the oil and gas industry, which is financed, operates and trades in US dollars," it explained.

Total said the "legitimate application of a tax treaty should not be viewed as tax optimisation" and added that DTA negotiations are a matter of national sovereignty and it does not interfere in the same.

As a permanent member of the Extractive Industries Transparency Initiative since its creation in 2002, Total stated that it supports initiatives for greater transparency and accountability.

It said it publishes its registration document and annual reports covering payments to governments and a list of its consolidated entities, as well as countries of incorporation and operations.

Cnooc, in an email response, said it complies with the laws of host countries and industry best practice.

"We shall continue doing so, to ensure the efficient and sustainable development of the oil and gas resources in Uganda," it added.