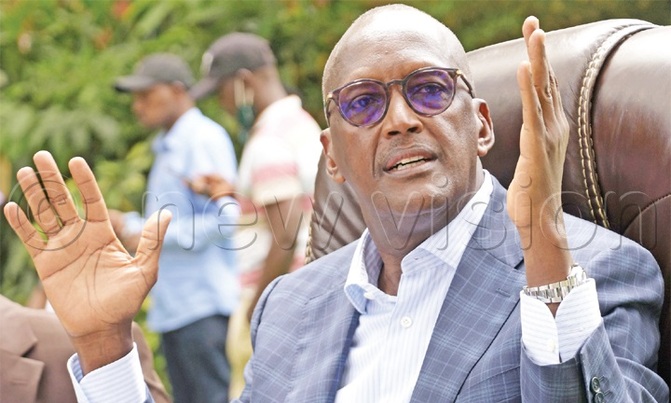 At least 82 presidential aspirants collected nomination forms and supporter forms from the EC
The Electoral Commission (EC) has so far issued certificates of clearance to four presidential aspirants for the forthcoming general elections.
The cleared aspirants who await nomination on November 2-3 are incumbent President Yoweri Museveni, the National Resistance Movement (NRM) flag-bearer, and independents — Fred Mwesigye, Gen. Henry Tumukunde, and Nancy Linda Kalembe.
The EC acting spokesperson, Paul Bukenya, told New Vision on Sunday that verification of lists of the rest of the presidential hopefuls who submitted their forms was still underway.
He said 22 aspirants had returned lists of the required 100 supporters from not less than 110 districts. At least 82 presidential aspirants collected nomination forms and supporter forms from the EC.
"Legally, you can even submit the lists of signatures on the nomination day, but we advised the aspirants to present them at least two weeks before the nomination dates to give us enough time to scrutinise them," Bukenya said.
"I think that is why you see that some who brought in the forms early, including Charles Bbaale of Ecological Party of Uganda, are still under verification. That does not mean that we did not start on them, but probably aspirants in some districts fell short of the required 100 signatures and had to go back," Bukenya said.
Some of the aspirants still waiting for their forms to be verified include Kyadondo East MP Robert Kyagulanyiaka Bobi Wine of the National Unity Platform, Patrick Amuriat of Forum for Democratic Change, and Maj. Gen. Mugisha Muntu of the Alliance for National Transformation.
Mao yet to submit
The Democratic Party (DP) president general, Nobert Mao, has not yet submitted the signatures.
"We asked for a small extension and the EC granted it. We will submit them next week. We have most of the signatures, but we want to send more than the required," Mao told New Vision on Saturday.
However, Bukenya said it is a race against time to clear aspirants. "We are already in a danger zone. If an aspirant gets a problem in their lists of signatures, they cannot run back to rectify it and of course, these (files to be brought) are huge volumes," he said.
Article 103 of the Constitution requires that if a presidential contender is to be nominated, they must gather signatures of 100 voters per district and from at least two-thirds of all the districts in the country.
The NRM secretariat has booked November 2 for the nomination of President Museveni, while Bobi Wine has booked November 3.
Nancy Kalembe
A mother of two, Kalembe, until recently, was at Oil & Gas Multinational Sahara Group — Asharami in Uganda. She has been a leader and administrator with experience in various fields.
At Makerere University, she engraved her name in the university's sports wall of fame as one of the only ladies to captain the athletics and swimming teams of the university that won 24 gold medals at the East Africa University games.
She worked at Sanyu FM, the national broadcaster UBC and Scanad Uganda.
"I am the embodiment of the change Uganda needs right now. I want it to be that come next year, when you look closely enough on that ballot, you have that only one name, only one face that stands for real change and that is Nancy," she said.