Jinja signs cooperation agreement with Chinese city The Chinese ambassador to Uganda Zheng Zhu Qiang and the Shenyang City mayor Jiang Youwei attended online from their offices.
DIPLOMACY DEVELOPMENT
KAMPALA - Jinja City has signed a cooperation agreement with the Chinese city of Shenyang that seeks to establish sister city diplomatic relations focused on the enhancement of friendship and common development interests.

The agreement was signed on Monday by Jinja City Mayor, Titus Kisambira who expressed optimism that the new relationship between the two cities will usher in a new era of cooperation that is based on mutual trust and common value between the people of Shenyang and Jinja.

"Jinja city has already profiled a number of areas of mutual benefits. They include trade, tourism, education health, sports among others," he said.

The signing was witnessed by the Speaker of Parliament Rebecca Kadaga who is also the patron of the Busoga consortium for development, Minister of Local Government Raphael Magezi and officials of the Busoga Consortium for Development led by the director-general Anthony Mula.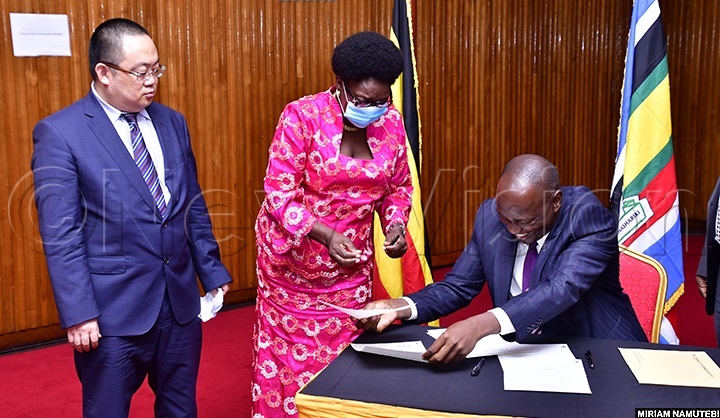 Mula said the cooperation grew out of a meeting between Shenyang city officials and the Ugandan delegation that was sent to Shenyang City led by Minister for Presidency Easter Mbayo in 2016.

The meeting was followed by several exchange visits that resulted in the signing of a number of cooperation agreements between the two Cities.

The Chinese ambassador to Uganda Zheng Zhu Qiang and the Shenyang City mayor Jiang Youwei attended online from their offices.

Magezi thanked Jinja city for initiating the move and called on other cities to emulate the example.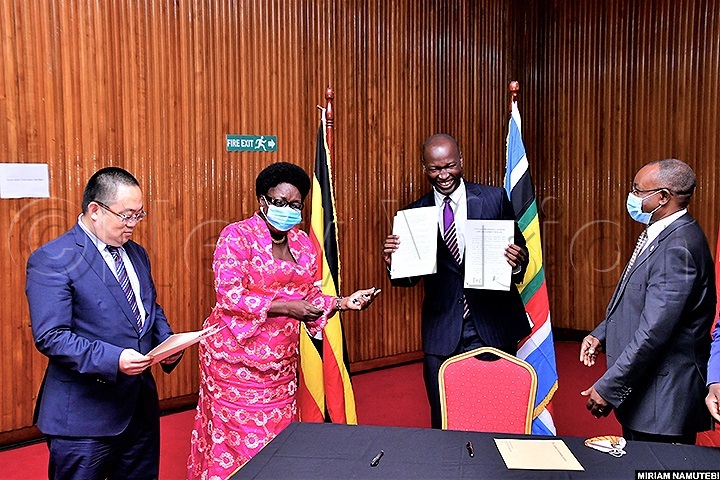 "Its four months and you have already taken steps to forge local and international partnerships. I call upon other cities to copy this example. Jinja has a rich historical background. It's a commercial, tourism, energy, cultural city with so much to offer in this relationship. It comes in as an equal partner," he said.

He, however, appealed to the mayor of Shenyang to also support Jinja city in the area of urban planning to avoid the growth of city slums, modern infrastructure, city management and environmental protection and health especially in the fight against covid-19.

"I encourage the Local Government Associations to document the best practices from this cooperation and adopt them in their cities. But as government, we pledge to support the cooperation by providing backup support in terms of human and resources to roll out the programmes," Magyezi said.

Kadaga thanked the Chinese government for walking with and supporting Uganda since independence and noted that this cooperation was a product of a long-term relationship between China and Africa.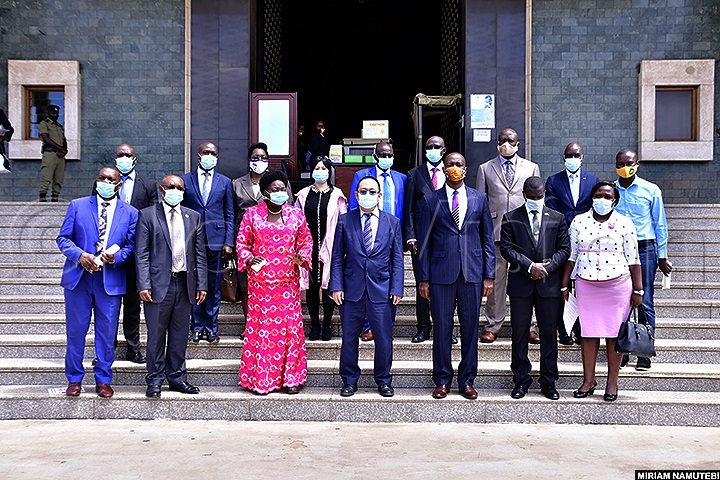 "We commit our support to this cooperation for the benefit of our people, cities and countries. I believe and know that this cooperation has a lot to offer and therefore deserve the full support of Parliament and government in general," she said.

She noted that now that Entebbe Airport is opened, she looked forward to seeing the Chinese airlines in the Ugandan air space for purposes of business promotion.

The mayor of Shenyang City Jiang Youwei noted that China and Uganda enjoy a good relationship and pledged continued support towards the cooperation.

"In recent years, we had a number of exchange programmes that have had fruitful outcomes especially in the area of education, sports and medicine. This cooperation will open new doors for the two countries. We believe that the two countries will also work together to fight the Covid-19 pandemic," he said.