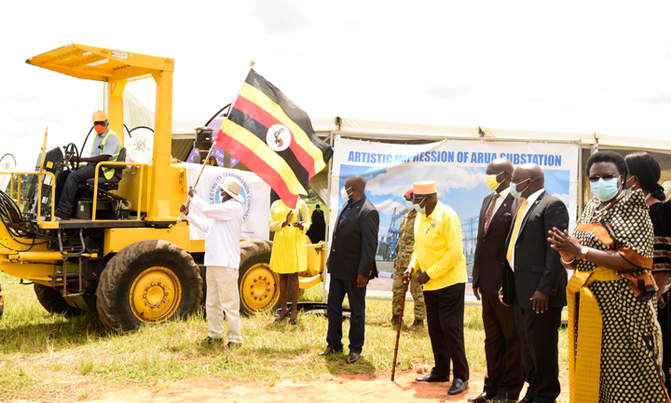 The President said Arua's proximity to DR Congo and South Sudan meant that goods manufactured in the West Nile city would not be short of market.
West Nile should brace for accelerated development as the government and private players undertake new electricity projects in the region, President Yoweri Museveni has said.
The President made the remarks on Sunday in Arua City as he launched three major projects in Arua district; a 132kV electricity transmission line, an 8MW thermal power plant and a value-processing factory for cereals.
The 132kV Kole-Gulu-Nebbi-Arua transmission project will evacuate electricity from Karuma, Agago and Nyagak dams to West Nile and parts of Northern Uganda and link these areas to the national grid.
The 8MW thermal power plant is a project of Electro-Maxx, run by businessman Patrick Bitature while the value-addition factory is part of the Arua market reconstruction project under the ministry of local government.
The value-addition factory will be able to process 250,000 kg of cereals daily and is estimated to earn the district sh15b annually once fully operational. It will be fed by over 30,000 farmers who previously grew tobacco.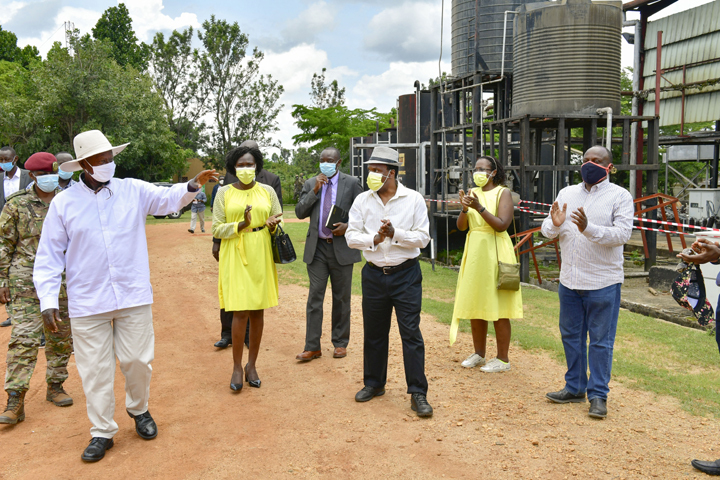 "I can assure people of West Nile that with access to the national grid power, big industrial parks are coming here," said Museveni.
The President added that Arua's proximity to DR Congo and South Sudan meant that goods manufactured in the West Nile city would not be short of market.
Citing the growth in government revenues from sh5bn in 1986 to sh21 trillion today, the President said this had only been able because the NRM government respects the private sector, which has been key in this growth.
"With the current developed infrastructure, the roads, electricity and more areas being connected to the power grid, there is no doubt about Uganda's accelerated economic growth," he said.
Museveni appealed to NRM local leaders and cadres to focus on mobilisation for national economic development, warning against extravagance and corruption.
"There is need for enhancement of socio-economic transformation by resolving to avoid wastage while solving peoples problems," said the President.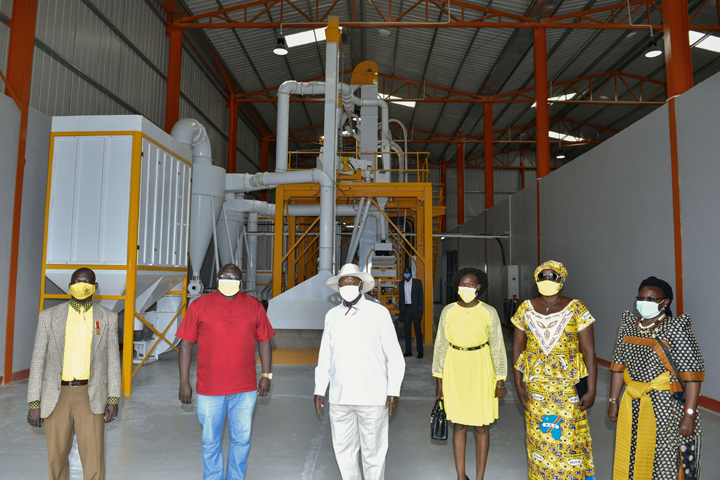 He also cautioned the people of West Nile region against land fragmentation, saying since most local people are on small landholdings they should adopt modern farming practices as guided by government officials.
Speaking at the same function, Deputy Speaker of Parliament Jacob Oulanyah said Uganda had wasted its first 24 years after Independence but the NRM government had accelerated the recovery process.
"Since 1986, Ugandans have lived in unity. Losses in the first 24 years of post-independence have been recovered and even doubled," said Oulanyah.
The function was attended by the First Deputy Prime Minister Moses Ali, energy state minister Simon D'Ujanga and investment state minister Evelyn Anite.
Businessman Patrick Bitature said the stability ushered in by the NRM government was to be credited for the speedy development the country is witnessing.