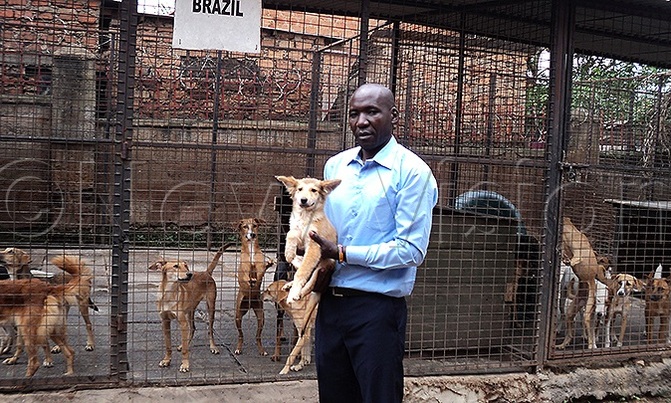 Alex Ochieng, the manager of Uganda Society for the Protection and Care of Animals (USPCA) said that the number of strayed and abandoned animals increased during the lockdown.
ANIMALS LOCKDOWN
KAMPALA - The Coronavirus lockdown didn't affect humans only, it left many animals homeless, especially cats and dogs. Few Ugandans are into pets, many own dogs or cats as guards or predators of rats. So, when it came to lockdown hardships, the animals were the first to be cut off from scarce supplies.

Alex Ochieng, the manager of Uganda Society for the Protection and Care of Animals (USPCA) said that the number of strayed and abandoned animals increased during the lockdown. The centre rescued those they could and took them to the shelter, located on Ismael Road in Mbuya, Kampala.

It is an enclosure, populated by many dogs and cats, some in enclosures and others free in the compound. As soon as I enter, a number of puppies and kittens gather and follow me everywhere I go. Some lame and sickly dogs lay in a corner of the concrete compound. Others try to hop on three legs as they move around.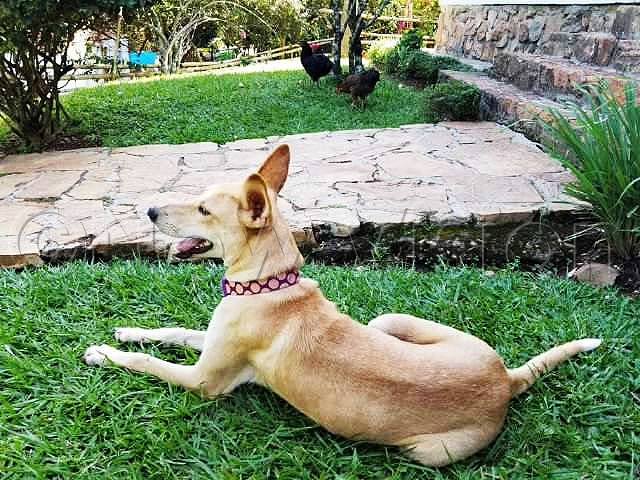 At the reception area, kittens and puppies lay and some play in the sofas supposed to be for people. Animal stench hovers over the entire area, subsiding, fortunately, as I enter my host's office. Quiet is a stranger here as dogs bark all the time, forcing us to raise voices as I talk to my host, Ochieng. He says the shelter which is the only one in Uganda, sits on a 50 by 100 metres plot.

"We have received more abandoned animals than in the previous months, the highest being 75 in June," said Ochieng, who runs a non-governmental organization shelter.

Ochieng says the centre has received 228 dogs and cats in the last four months. Many are rescued from the danger and others are found loitering in Kampala. He showed me a note he received requesting him to collect two puppies because the person had failed to feed them.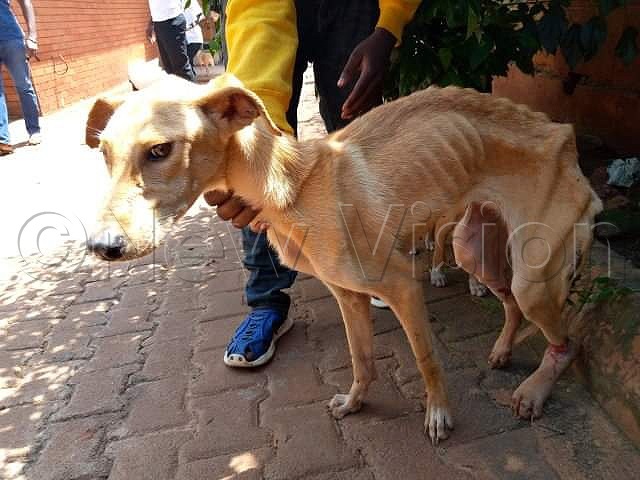 "Many were abandoned and very sickly and emaciated," he says.

He appeals to all who feel they can no longer take care of their animals to take them to the organization, instead of abandoning them.

"We sincerely care and love cats and dogs, including those who have no home. We shall take care of any suffering animal that has no food and shelter. We now have over 250 dogs and are struggling to feed them but we cannot turn away any stranded animal. If we did, they would either die or harm people," he says.

The organization is sponsored by Animal Kind International, which pays for seven workers, rent of the premises and fuel to rescue the animals. Food is sponsored by volunteer individuals and companies in Uganda.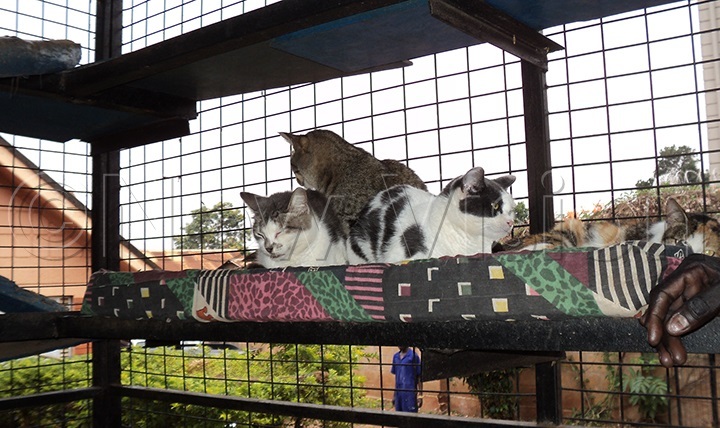 "Of course, the lockdown really affected us. The numbers grew while some of our sponsors, withdrew help because their businesses were also suffering the effects," Ochieng says.

The USPCA website claims that it is Uganda's only companion animal shelter of dogs, cats, looking for their forever homes.

"The USPCA is dedicated to community outreach initiatives, including animal welfare education and rabies vaccination and spay/neuter clinics," the Website announces.

Jacqueline Bako, the manager of the place for the last five years, says most of the dogs they rescue come in critical conditions.

"Most are knocked by cars, others some disease which owners fail to treat. We handle them till they are in good health and we vaccinate them before finding homes for them," says Bako, an assistant technical veterinary officer.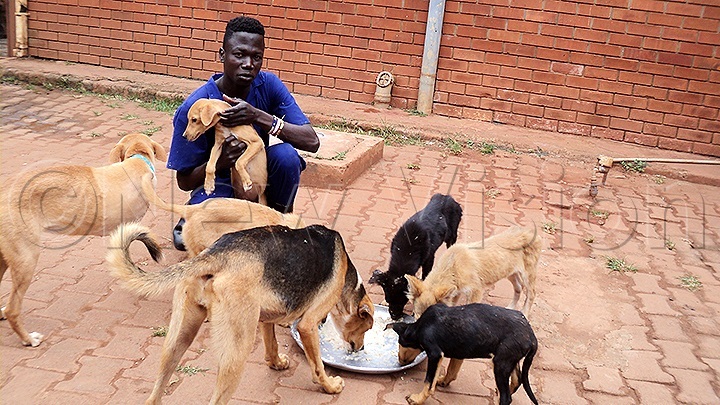 When animals are brought to the shelter, Ochieng says they first take care of their hygiene, check them for diseases, feed them and afterwards treat them. They are then vaccinated against rabies and neutered. This is a medication that prevents them from getting pregnant.

Vicent Edimo, a worker, says his main job is to take care of animals by feeding and showering them.

"I also make sure that they live in a clean place," he said.

His colleague, Obote Erasmus, said it is so fulfilling to watch an animal that has been brought on the verge of death being revived to life.

Re-homing/Adoption

Since they are always rescuing animals, the shelter needs to exit others. So, they have a programme for re-homing animals. They look for willing owners and hand over an animal of their choice at a cost of sh95,000.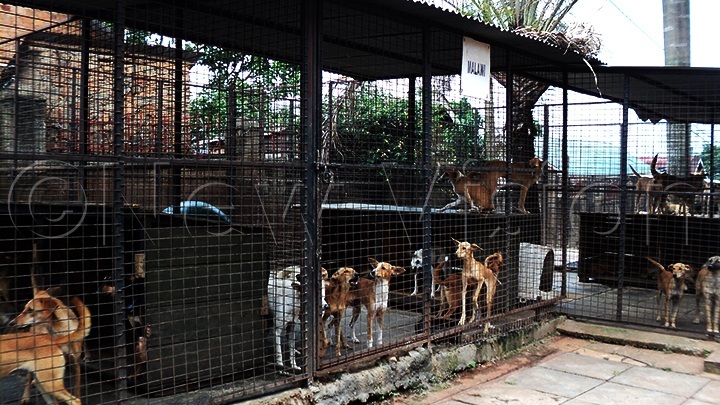 "This money is not a purchasing price for the animal," Ochieng clarifies. "We charge it for the vaccination, neutering and the cost of investigating the place where the animal is going to stay."

Every month the shelter places 20 animals for re-homing.

Rehoming is not automatic, Ochieng says. The centre first checks the premises where the dogs or cats are going.

"We don't want to remove the animal from our safe place to a place of pain, hunger and lack of shelter," Ochieng explains. "We want our animals to enjoy their rights. For example, we don't want our dogs to be chained and locked up all the time. Just like human beings, animals have a right to freedom."

He explains that animals have 5 freedoms; freedom from hunger and thirst, freedom from discomfort, freedom from pain, injury and disease, freedom to express normal behaviour and freedom from fear and distress.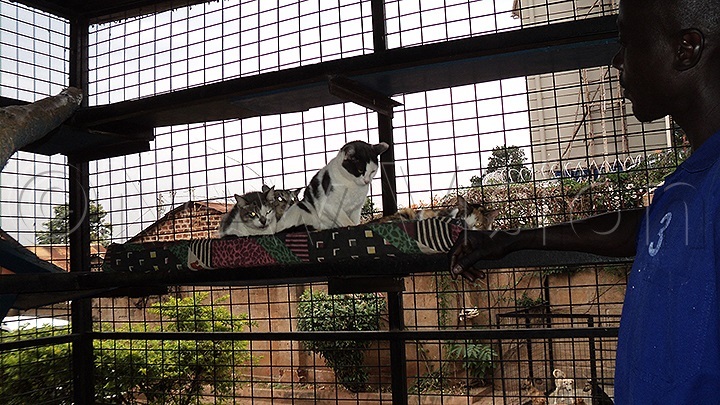 "We discourage people from confining dogs routinely to kennels or on a chain for more than four hours at a time. We do not allow the locking of animals in small cages. They must be allowed sufficient freedom within a secure compound to ensure fresh air and exercise," he explained.

A person taking a dog from the shelter must sign a form guaranteeing to ensure the security and wellbeing of the animal. The forms demand the new owner to neuter all un-sterilised animals and spray them regularly when old enough. All dogs must be vaccinated against rabies, Canine Parvo Virus, distemper, viral hepatitis and leptospirosis, at the age of 12 weeks. This vaccination must be repeated annually. All cats must also be vaccinated against rabies and Feline Enteritis at the age of 12 weeks and re-vaccinated annually. The form also pledges to feed the animals adequately with appropriate food to ensure good health.

To ensure that the new owner is implementing the requirements, the society conducts abrupt checks on re-homed animals. If they are not satisfied, Ochieng says, they repossess the animal. They also give post-adoption advice on how to look after the animal.

"Generally, if you keep your kennel clean, wash the dog twice a month, have it vaccinated every year and dewormed every three months, it won't give you any problem," he advised.

Aaron Salton, who got a cat from there, praised the home for its good causes.

How it started

According to the records at Mbuya, the society was founded in 1996 by a volunteer lady named Allard Katia. Katia had come to Uganda on a visit and found a lot of strayed dogs.

She agreed with the late Makerere University lecturer, Prof. Chom Johnson, to find a solution. The two came up with the shelter. At first the shelters were in people's homes on voluntary basis.

But when the rescued animals became many, the shelter which was called Haven, opened up a centre and gathered all the dogs scattered in different homes and placed them there. Since then the shelter has been growing and increasing animals.

Dangers of strayed animals

Once strayed dogs are not dealt with in the community, they can be hostile and dangerous.

"They can bite and if they are not vaccinated, can transmit deadly rabies. So, immediately you are bitten by a dog, wash the wound and see the doctor immediately. It is also better you get anti-rabies and tetanus vaccines," he advised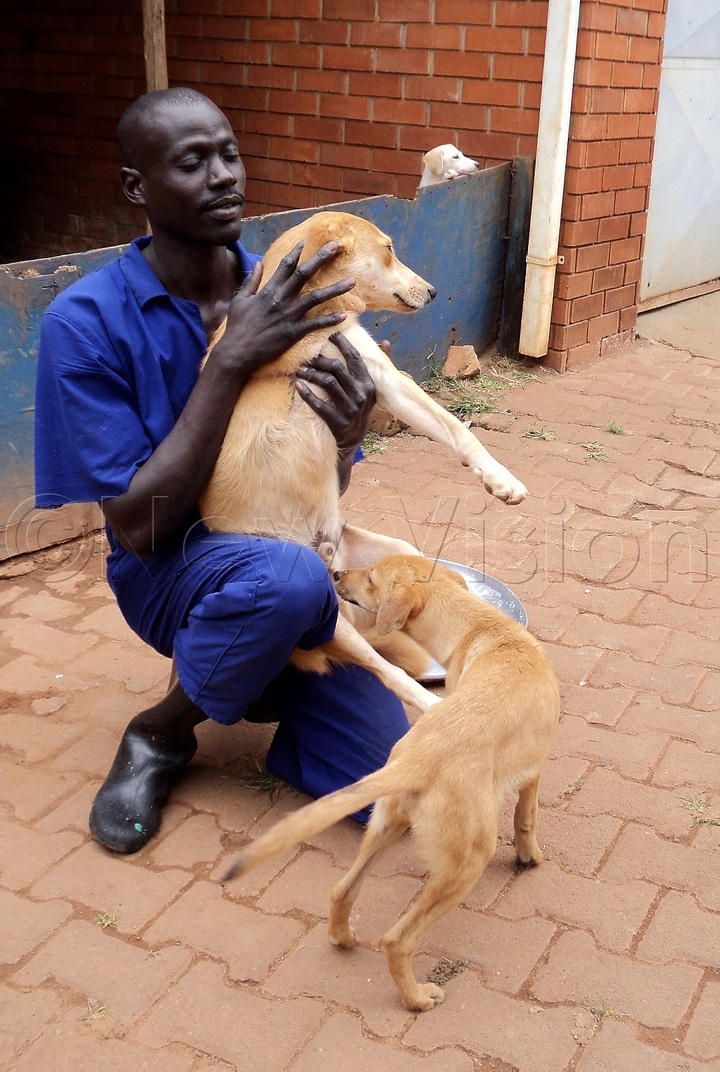 Ochieng says if you have a strayed animal or a trapped one, hungry or sick, call the centre on 0789069997 or 0772403789 and it will be picked free of charge. If the animal is too sick and beyond treatment, the centre culls it (peacefully put it to death). They then bury it in a field they bought in Wakiso district.

"We don't buy dogs. We have been getting people who bring animals here hoping to get some money but they get disappointed," he said.

Achievements of the shelter

Ochieng says the shelter has improved the community understanding and appreciation of animals.

"People often call to know about how they can take care of their animals," he says, "others call to inform us of the abandoned, strayed, lost and mistreated animals."

Before the lockdown, the shelter used to receive visitors in form of students. Now schools are closed.

The shelter is also able to offer vaccines free of charge to communities. Although individual people who walk in with their animals are charged, those they vaccinate in the community are helped free of charge.

"Last year on World Rabies Day, we vaccinated and neutered 200 dogs in Mutungo," he says. "We had planned another one this year on September 28 World Rabies Day, but because of the pandemic, we postponed."

Ochieng appeals to Kampala Capital City Authority or government to understand animals as victims and not go around spreading poison to kill stray dogs.

He says the shelter also hopes to purchase land and have more animals but that will be after recovery from coronavirus pandemic. He appeals to those who can donate them land to do so.