The family cannot afford two meals a day since the old man was laid off from his casual work due to the outbreak of COVID-19.
Hassling is the norm for young people as they go through the hurdles of life. However, in old age, one should be resting and enjoying the fruits of their youthful labour.

However, for 71-year-old George Ndomugyenyi, a resident of Nyakambu village, Southern division in Kabale municipality, the struggle is still fresh.

He has to take care of his 12 orphaned grandchildren.

A former farm manager at the Kabale based Uganda College of Commerce (UCC), porter at Kabale Hospital and a casual labourer at Kabale municipal council, Ndyomugyenyi's life has been a description of a typical hustler.

In 2010, Ndyomugyenyi lost his wife, a few months after losing his eldest son.

"I got worried when my wife and son passed on in the same year. My son had left six young children and they were entirely dependent on me," he narrated.

Ndyomugyenyi doubled his efforts in order to get food, clothes and other needs for his grandchildren.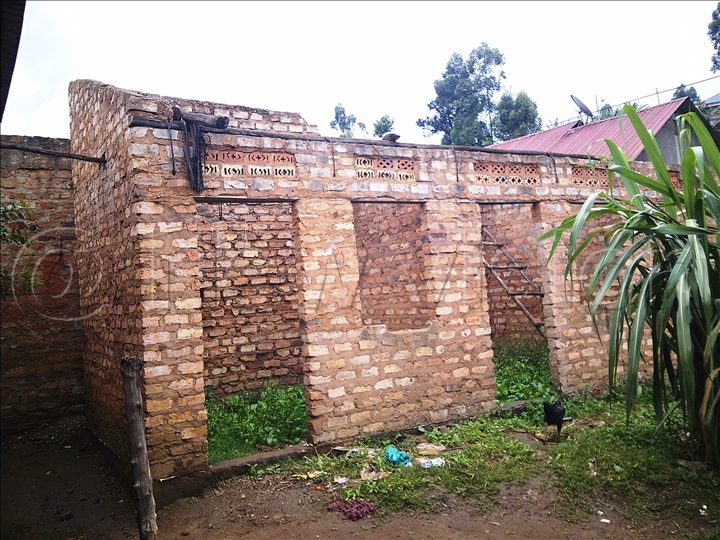 Last year, as fate would have it, another son passed on, leaving behind six more children. This doubled Ndyomugyenyi's burden.

"I was at home and my daughter-in-law came here blaming me for not attending my son's burial. I had not heard about his death. She handed me her six children and told me it was now my sole responsibility," he added.

Having seen what was ahead of him, Ndyomugyenyi sold some of the land he had acquired in his home village to construct a bigger house that would accommodate him and his grandchildren.

"Along the way, I failed to complete the house, which would have been a source of relief for shelter," he added.

Ndyomugyenyi now shares his two-roomed house with six of his grandchildren, while the other six live in their father's house in the neighbouring village.

"The boys and girls occupy one room, which is at the same time our sitting room. The children are growing up and sharing beds, this bothers me a lot," narrated the old man.

What grandchildren say

Leah Akankwatsa, 17, one of the grandchildren, said she dropped out of school in Primary Six at Kikungiri Primary School three years ago, when she realised that her grandfather could not afford to take care of them.
"We could come back from school and find no food at home and this tormented us so much. My siblings could cry all night due to hunger and this made me feel bad," she said.

Akankwatsa opted out of school to help the grandfather in doing home chores and fending food for the family.

"I do casual work in the neighbourhood and the money I get is used to buy food for the family," she added.

Akankwatsa said their mother left four years after the death of their father.

"Our mother abandoned us and went back to her birthplace, leaving us with our grandfather. This was the beginning of our suffering," she narrated.

Akankwatsa's elder sister, Pretty Kyoshabire, was expelled from Kabale Secondary School after leaving school without permission.

"Our grandfather was unable to help those who were in school as expected. My sister was influenced by bad peer groups that would drive her to escape from school. The school management could not bear it anymore and she was indefinitely suspended," Akankwatsa said.

Having left school, Kyoshabire became desperate and now wanders around Kabale town, looking for means of earning a living.

Akankwatsa, who has lost hope of continuing with her education, said all she needs now is at least vocational skills which can help her start an income-generating project.

"I feel that even if I went back to school now, age has caught up with me. The only thing that can help me at the moment is acquiring some vocational skills," she added.

Hopeful

Willing Turyakira, 15, a Primary Seven candidate at Kikungiri Primary School is, however, optimistic that if he makes it to secondary school, life will not be the same again.

"I want to use my football skills to get a scholarship in secondary school so as to relieve the old man of the burden of school fees.

I want to work hard to excel in my academics because I want to become a doctor. With such an achievement, life will never be the same for us," he said.

The family cannot afford two meals a day since the old man was laid off from his casual work due to the outbreak of COVID-19.