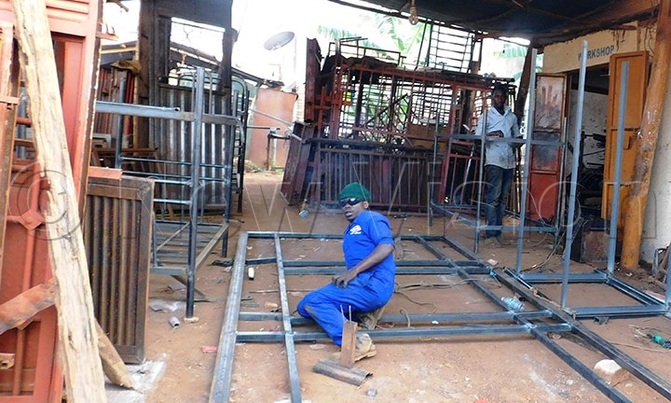 Moses Nsubuga, a 22-year-old, is one of the youth who learnt the fabricating skill on job and today he is earning from it.
SKILLING|BUSINESS
Many Ugandans are looking for opportunities that can help them improve their way of life; welding and metal fabrication is one of them.

Robert Ebwalu, the Director of Agape fabricators, says it's a hands on skill that can be acquired in a technical or vocational institution but one can also acquire this skill from a welding and metal fabrication workshop, if given the opportunity.
Ebwalu notes that with such skills one will be able to make beds, doors, gates, children's play materials and windows out of metals.
He further notes that if one grasps the skill well, they can employ themselves and create employment for others.
Moses Nsubuga, a 22-year-old, is one of the youth who learnt the fabricating skill on job and today he is earning from it.
Nsubuga says he used to work with his brother, who would fabricate things from metals .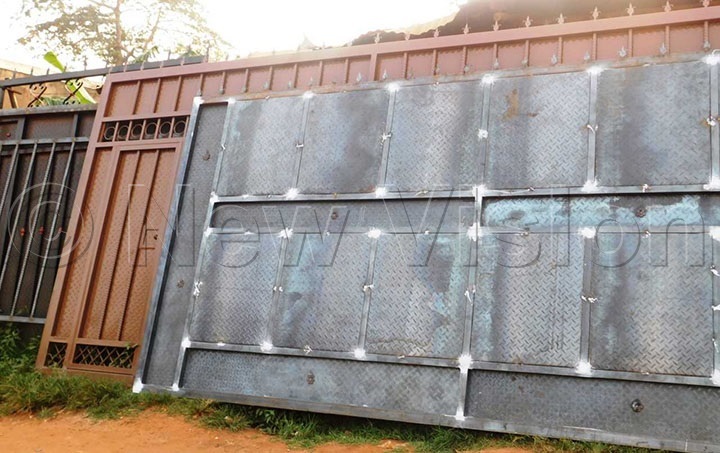 After some time, Nsubuga started practicing what he had seen his brother do. With continuous practice, Nsubuga mastered the art of fabricating and welding things from metals and today he is earning from it.
"I made children's beds, swings, chairs and house windows out of metals," says Nsubuga. But one wonders what it takes to run a welding and fabrication business.
Passion
Ebwalu says to start with, one must have passion for this kind of work as a driving factor to help them achieve their dreams while doing this kind of business. He notes that even when you get challenges, the love you have for what you are doing keeps you going and in the end, you turn the challenges into success.

Capital
Ebwalu says to do this type of work; you do not need much money as capital. "Your skill is your capital, use it to fabricate something and then display for buyers to appreciate and they will buy or give you business deals," explains Ebwalu.
Creativity rules
Nsubuga notes when it comes to welding and fabricating, one must be extremely creative to be able to out-compete those doing the same business with him. "So be creative and innovative and your products will market themselves," he says.
Customer care is Key
Nsubuga says welding and fabrication requires you to interact directly with your customers, but the way you treat them matters. He says with good customer care, customers will come and even bring others. They will always give you deals for outside catering and this helps you grow your business even more.
Do not stop learning
"With the current technology today it's important that one keeps updated with what's trending so that they know what new thing to offer to their clients, "Nsubuga says.
He adds that it is for that reason that, you keep learning without tiring. This is good for your business growth.