The total area under formal irrigation in Uganda is 14,418 hectares out of an estimated 560,000 hectares with irrigation potential.
FOOD SECURITY|LIVESTOCK|IRRIGATION
In 2017, many districts in the country experienced a severe drought that affected crops and livestock production.

Due to the excessively high temperatures, grasslands as well as water sources for irrigation dried out. The prolonged drought resulted in a shortage of food for not only humans but also animals.

Yet, the 2017 drought was just one of the eight serious droughts experienced by Uganda in the last 40 years, compared to only three in the 60 years leading up to 1970.

Although food security continues to be a key aspect for sustainable development, the impacts of climate change are reducing the capacity of natural resources such as soil and water, to sustain food demand for the growing populations globally and Uganda in particular.

The 2009 Least Developed Countries report, produced by the United Nations' Conference on Trade and Development, lack of water has increasingly led to a drop in food production in countries like Uganda.

Eng. Richard Cong, the commissioner Water for Production in the ministry of water and environment says the viability of rainfall is becoming increasingly compromised by climate change, especially unreliable rainfall, and that the only way to lessen the effects of unreliable rainfall is by applying water to the soil and crops (irrigation) when the need arises.

"The potential to sustain crop production by promoting irrigation has for long been recognized by communities, government, non-government, and public sector players," says Cong.

According to Cong, the total area under formal irrigation in Uganda is 14,418 hectares out of an estimated 560,000 hectares with irrigation potential.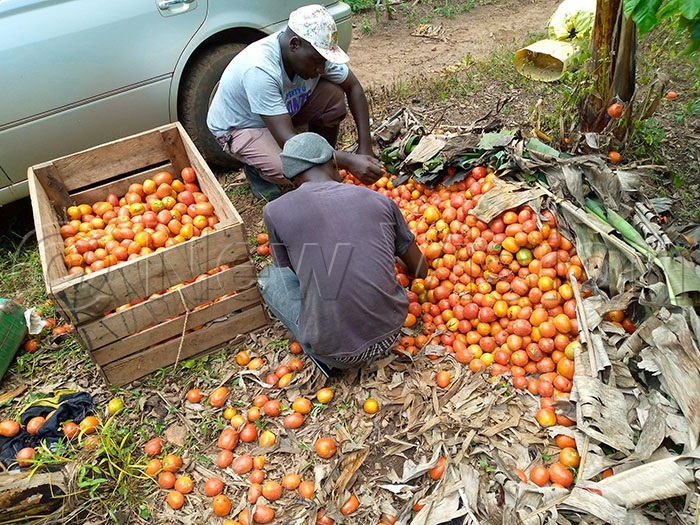 Enough water

Dr. Krishna Sharma, a lecturer of environmental health sciences at Victoria University Kampala, says that Uganda has enormous freshwater endowments covering about 15% of the total areas of the country, which provides a great opportunity for increased agricultural production and productivity.

"Research shows that water for production accounts for 60-70% of the total national water requirements. However, only 2% of the water is utilized for production with only 1% used in irrigation.

The low utilization of water for production has contributed to low progress in agricultural productivity, as the smallholder farmers who dominate the agriculture sector depend on the rain-fed agriculture," Sharma explains.

"A significant transformation is therefore required to enhance agriculture, ensuring continuous crop and livestock production, while at the same time building resilience to climate shocks such as drought, floods, and landslides," he says.

Sharma adds, "Agriculture in Uganda is largely rain-fed and many smallholder farmers have limited capacity to shield themselves from weather extremes and climate change effects, which devastate their fields."

He reveals that the government reduces the vulnerability of Uganda's agriculture sector to the impacts of climate change by constructing water storage facilities that can be utilized by the locals at the community level while at the same time mainstreaming climate resilience into Uganda's agriculture sector policies and plans.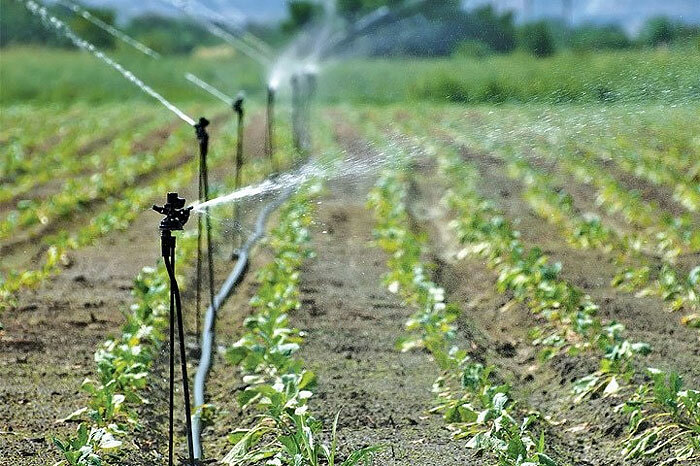 The government is however not watching from the sidelines, over the years, the ministry of water and environment has been actively involved in the construction of water for production facilities.

In the last financial year 2019/20, the cumulative WfP storage increased from 41Mm3 to 42Mm3.

According to Fred Kabango, the assistant Commissioner for Soil and Water Conservation at the Ministry of Water and Environment, in the last financial year, the Ministry completed the construction of four medium-scale irrigation schemes of Olweny in Lira District, Agoro in Lamwo District, Mubuku I in Kasese District and Doho I in Butaleja District.

"We also constructed 16 valley tanks in the districts of Soroti, Butebo, Kapelebyong, Kumi, Bukedea, Kaabong, Kotido, Lyantonde, Mbarara, Butambala, Rukungiri, Ntungamo, Kyankwanzi, Sembabule, Bushenyi and expanded one valley tank in Bugiri District by 7,000m3 creating a water storage capacity of 256M liters," Kabango says.

Kabango adds that the ministry also constructed 58 valley tanks in the districts of Kiruhura, Mbarara, Kazo, Ntungamo, Gomba, Sembabule, Rakai, Lyantonde, Mubende, Busia, Nakapiripirit, Nabilatuk, Moroto, Kotido, Kamuli, Katakwi, Kapelebyong, Ngora, Amudat, Karenga, Amuria, Kumi and Soroti, creating a water storage capacity of 645M liters.

"Overall, the functionality of WfP facilities remained at 87.2% and 88% of WfP facilities and had functional management," says Kabango.

Affordable irrigation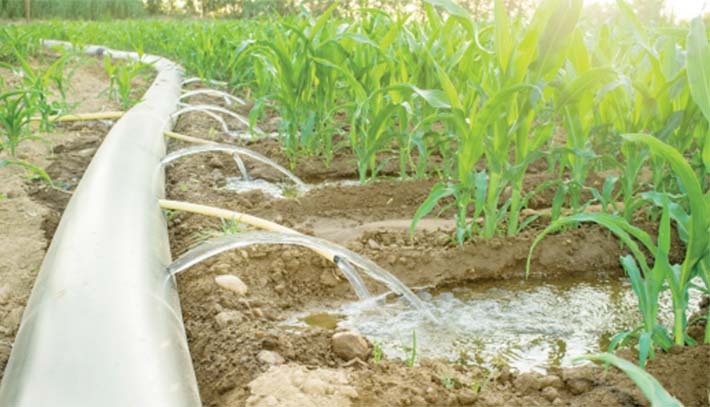 According to Eng Cong, the most suitable pump for most areas in Uganda would be the Ecologics step action pump, which costs around sh1.7m.

"This pump can get water from 8 metres deep and up to 20 metres high within a radius of up to 1km," Cong says.

However, Saul Segawa, an irrigation farmer and the trainer, explains that there are cheaper alternatives such as the Wonder Water Pump.

"This goes for Sh250,000 and is relatively affordable to medium-size farmers across the country. It is a foot-operated, two-cylinder, and high-performance equipment," says Ssegawa.

"A farmer can move it from one corner of the farm to the other without any problem because it is light. While some of the current systems use motors and fuel, this one depends on human energy. Even a ten-year-old child can operate it effectively," says Ssegawa.