District Police Commander Abel Ruganza said the deployment was meant to ensure there was no procession
Obongi - The incumbent Member of Parliament for Obongi Constituency in Obongi district, Hassan Kaps Fungaroo, was nominated amidst tight security.
The Forum for Democratic Change flag bearer was first intercepted by the anti-riot Police who cordoned off Obongi-Moyo road and also the EC offices.
However, the District Police Commander, Abel Ruganza, said the deployment was meant to ensure there was no procession as their intelligence sources had intimated.
"We received information that some politicians had planned to flout the COVID-19 guidelines by carrying out procession yet gathering of people is not acceptable," he said.
He said he had to deploy more Police officers to prevent any occurrence that flouts the guidelines.
Police officers on duty in Obongi. Photos by Edna Piyic
Ruganza also cautioned the people of Obongi, especially the youth against being used by politicians for their selfish interests.
"The rumours of 'war' between security and the opposition FDC supporters is a wrong allegation," he said.

Fungaroo commended the security forces and EC officials in Obongi for nominating him despite alleged plans to disorganise his nomination.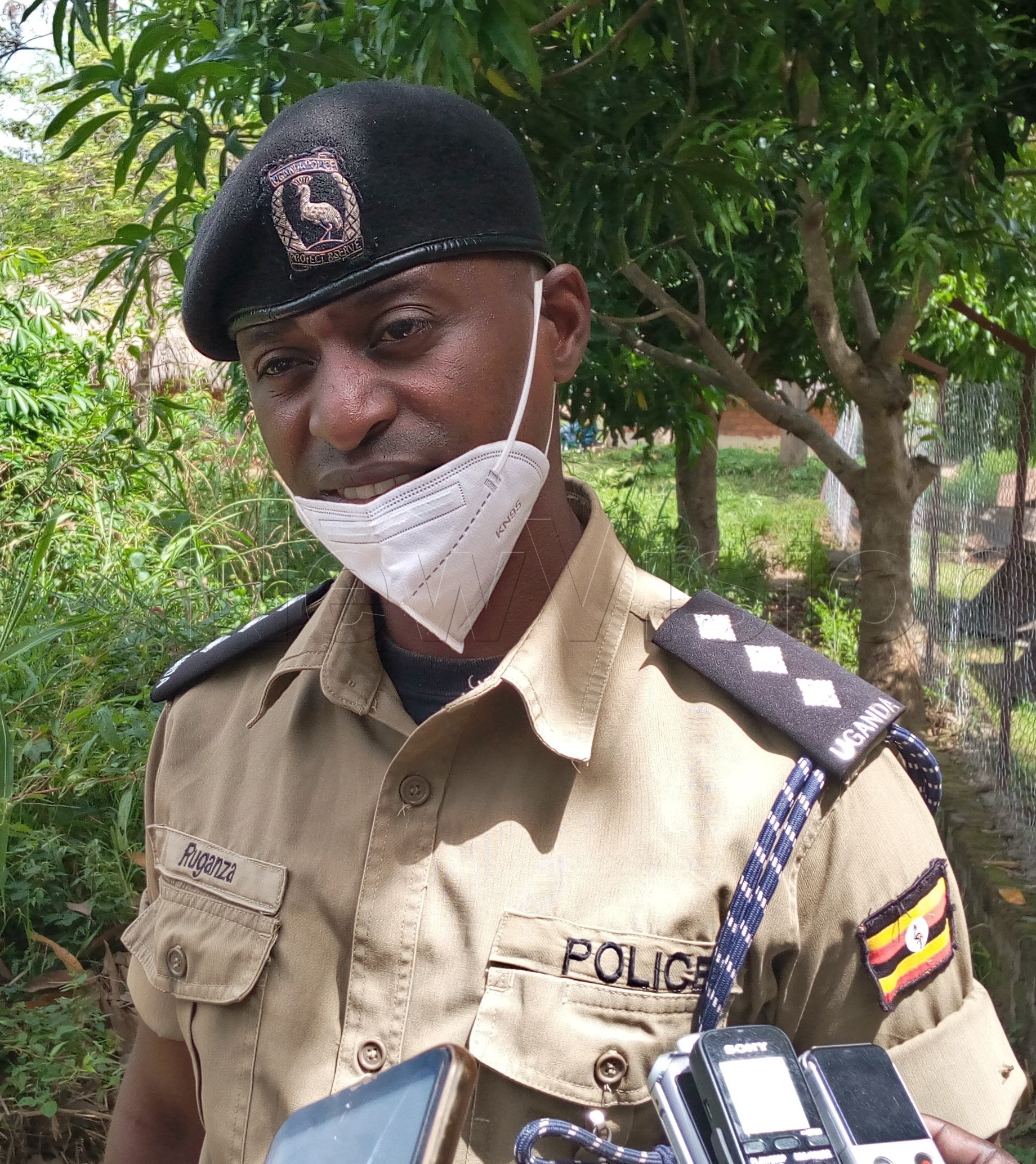 District Police Commander Abel Ruganza
"We got reliable information and even saw action being taken to prevent us from reaching the nomination ground under the pretext of preventing the spread of coronavirus," he said.
He pledged that he will ensure his supporters are compliant with the SOPs but called on security to remain professional and unbiased as the campaigns kicked off.
By Friday, seven candidates were expected to be nominated in Obongi; two directly elected MPs - Fungaroo of FDC with Dr. George Bhoka of NRM and Five for the Woman MP seat.