Court orders CMI to unconditionally release ISO operative
CMI accused Odongo of engaging in offensive communication by allegedly fabricating reports and illegally possessing a firearm.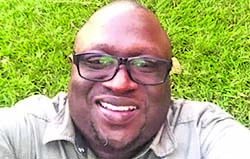 Court has directed the Chieftaincy of Military Intelligence (CMI) to unconditionally release Simon Peter Odongo, an Internal Security Organisation (ISO) operative, currently in their custody.
Odongo, who is attached to the cyber unit, was on May 5 arrested from his home in Namataba village, Bweyogerere in Wakiso district after he reportedly compiled a report against some operatives in CMI.
The report, which was sent to President Yoweri Museveni, among other things, accused some top CMI officers of allegedly working with a neighbouring country to sow seeds of discord and benefit from operations money.
CMI accused Odongo of engaging in offensive communication by allegedly fabricating reports and illegally possessing a firearm.
But in a ruling dated October 2, High Court civil division judge Michael Elubu ordered the immediate unconditional release of Odongo after CMI, the Attorney General and Inspector General of Police were found to be in contempt of two earlier court orders issued on June 2 and 26, this year.
The ruling followed an application filed by Caroline Odongo Turyatemba, a sister to Odongo, against the three respondents over the continued detention of her brother.
Court ordered the respondents to stop proceedings against Odongo in the General Court Martial. However, these orders were snubbed, prompting Turyatemba to seek another order through Counsel James Byamukama.
Turyatemba further argued that the respondents, through their agents, filed forged documents in court and committed contempt of court.
She cited perjury in an additional affidavit in a reply deponed by Capt. Robert Kandole on June 5, in which Kandole reportedly testified against Odongo in the army court.
Turyatemba said the proceedings in the army court were null and void, a violation of Odongo's fundamental and non-derogable right to a fair hearing and tantamount to a miscarriage of justice.
She told court that during his arrest, Odongo was shot in the leg while on the floor in a subdued position. "Since arrest, Odongo has been kept without trial, contrary to Article 23 (4) of the Constitution, in an undisclosed and ungazetted place of detention by the servants of the respondents," Turyatemba added.
She argued that whereas a senior medical consultant at Bombo military hospital, identified as Dr Ochen, on July 3 referred Odongo for specialised medical treatment, being a patient of asthma, hypertension and diabetes, this has been adamantly blocked by the respondents' agents, thereby endangering his life.
Turyatemba contended that charges were read to Odongo while at his sickbed at Bombo Military Hospital on July 1, after the 48-hour grace period that the court had given the respondents to produce him before a competent court had expired.
She added that a court-martial proceedings' report that the Attorney General presented to court showing that Odongo was charged on June 4, was false because she attended the sitting of July 1, when the charges were first read to him.
While delivering his ruling, Judge Elubu said: "We cannot stand by and watch prosecutions mounted and conducted in the midst of such flagrant, egregious and malafide violations of the Constitution.
We must act to protect the constitutional rights of the petitioners in particular and the citizens of Uganda in general, as well as the rule of law by ordering all the tainted proceedings against the petitioners to stop forthwith and directing the respective courts to discharge the petitioners."
Arrest strains CMI, ISO relations Odongo's arrest strained the hitherto good working relations between ISO and CMI.
At the peak of the strained relations, CMI in July raided ISO's safe house in Kisaasi, Kampala, and picked two other people; Issa Furaha Arinaitwe and Abdulnoor Rwogamugatyarize. ISO was keeping the two witnesses in the murder case of former Police spokesperson Andrew Felix Kaweesi.
The now dropped ISO boss, Col. (rtd) Frank Kaka Bagyenda, then said he was being fought by certain elements within security circles for standing for the truth.