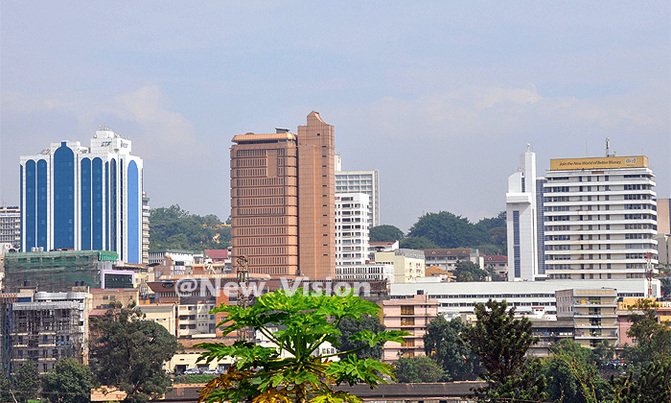 This is premised on the conviction that the quality of democracy and political governance in any country has a big bearing on its socio-economic development prospects.
By David Bahati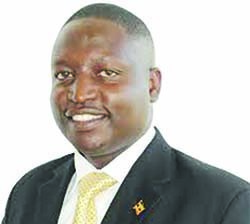 In 2003, Uganda, under the leadership of the NRM government acceded to the Abuja Declaration that birthed the African Peer Review Mechanism (APRM).
This reaffirmed its commitment to the virtues of democracy, accountability to its citizens, transparency and good governance Established on March 9, 2003, APRM is an instrument for self and peer assessment and review of policies and practices in the fields of democracy and good political governance, economic governance and management, corporate governance and socio-economic development.
The APRM structures cascade from continental level to the individual member countries, including the African Peer Review Forum of Heads of State, Panel of Eminent Persons and Committee of Focal Ministers who are supported by an APRM Continental Secretariat in South Africa.
In Uganda, The President and the APRM Focal Minister provide overall guidance to the APRM National Governance Council (NGC), with the National Planning Authority as the Secretariat.
APRM's overarching goal is to foster good governance.
This is premised on the conviction that the quality of democracy and political governance in any country has a big bearing on its socio-economic development prospects.
Open to accession by all African Union member states, APRM fosters good governance through encouraging member states to adopt policies and practices that can lead to political stability, strong and inclusive economic growth, sustainable development and accelerated sub-regional and continental integration.
One of Uganda's greatest contributions to APRM was a submission by President Yoweri Kaguta Museveni to the forum held in Johannesburg South Africa (June 2015), about the 11 bottlenecks hamstringing Africa's development and socio-economic transformation.
Two bottlenecks were later added by his peers and the APRM Continental Secretariat, to make them 13.
Given their cross-cutting nature, they were adopted by African Union as issues that require a continental solution.
Earlier in May 2008, Uganda underwent its first review process. In line with the APRM guidelines, Uganda submitted four annual progress reports on the implementation of its National Programme of Action. Uganda had joined Kenya as the second country to be reviewed twice by November 2017.
This process was the basis of APRM's Second Country Review Report in January 2018.
These review processes were led by an independent NGC, which comprises representatives from civil society, academia, private sector, faith-based organisations (FBOs) and political party representatives.
Uganda's Country Review Mission was led by Bishop Denis Sengulane, a member of APRM'S Panel of Eminent Persons and a lead panellist.
The Uganda Review Mission comprised 19 African experts drawn from 10 African Union member states.
The review conducted a number of consultations with different stakeholders, including among others the Judiciary, Parliament, Executive, central and local government representatives, religious organisations, youths, women groups, civil society media houses and the diplomatic community.
Following the APRM methodology of independence, accuracy and objectivity, the report highlighted a number of milestones in the aforementioned four thematic areas the country has realised over the years as well as highlighting those that need improvement.
In particular, the report applauded Uganda for establishing a robust legal regime that has fostered and institutionalised mechanisms for protecting the political, economic and socio-cultural rights of its people, especially the vulnerable ones in its National Objectives and Directive Principles of State Policy (part of our Constitution).
The report extolled Uganda for its decision to ratify a string of international conventions on human rights, notable of which is the African Charter on Human and Peoples Rights.
Uganda was credited for its devolution of power to local government, notwithstanding the financial burden on central government resources on account of low revenue collection from the local governments.
Uganda was also appreciated for making giant strides in the protection and promotion of women's rights through establishing a requisite legal regime.
The report, however, decried the lingering vestiges of cultural and social norms that have impeded the inexorable march towards full gender parity and equality.
Uganda was credited for recording one of the fastest economic growth rates in Africa and globally, and the formulation of its 30- year development blueprint, Uganda Vision 2040.
Uganda was also lauded for its robust efforts to promote export competitiveness and diversification, an increase of domestic resource mobilisation which has significantly reduced donor dependence and sound management of public resources through fostering transparency and accountability to fight graft.
However, the report cited that Uganda still has some way to go regarding its ambition of industrialisation.
Indeed, this was reiterated by President Museveni, as one way of cushioning the country against effects of the novel global coronavirus (COVID-19) pandemic, especially caused by disruptions to the global supply chains.
The government of Uganda, under the NRM's leadership, promises to continue pursuing the APRM principles of good governance and development.
The writer is the Minister of State for Finance, Planning and Economic Development (Planning) and APRM Uganda Focal Minister