The call comes only months since the URA board recommended changes in the organization's top management, amidst allegations of miss management and corruption.
The Uganda Revenue Authority (URA) Commissioner General, John Rujoki Musinguzi has directed the tax collectors to exemplify professionalism and live a life of integrity, as they serve the nation.

He said this during the pass out ceremony of more than 250 URA staff at the National Leadership Institute (NALI), Kyankwanzi over the weekend.

The call comes only months since the URA board recommended changes in the organization's top management, amidst allegations of miss management and corruption.

Rujoki said URA staff should be held in the highest standard of integrity and accountability, for their decisions and actions, and develop a self-leadership attitude as they serve the nation.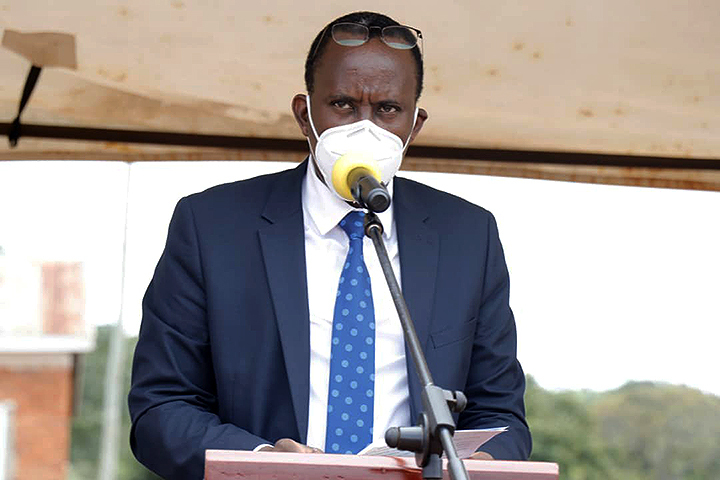 He also emphasized the important role of upholding patriotism as the foundation of our nation's success and posterity.

"We should always be ambassadors of patriotism who share with our families and community so they can join and rally together to support the development and transformation of our nation," he said.

He said URA employees are expected to consistently demonstrate a high level of work ethic, excellence, competence, professional conduct and good attitude at work, to enhance the taxman's performance and service delivery.

He said in addition, these should radiate patriotism since URA's position in national development is pivotal.

"We are uniquely positioned and blessed to be pivotal in contributing to national development and therefore as each of us works in our different capacities we should do this with the understanding that we are not just contributing to URA but impacting our Nation," he said.

He expounded on self-leadership by breaking it down in four key pillars: "Having a purpose with a larger meaning in life, practising self-discipline, being accountable to a higher standard and reflecting upon and evaluating past actions. "

Rujoki urged the graduates to set high standards for themselves and to always be honest especially if they come up short. He stressed the importance of integrity as the bedrock of everyday living expressed in habits, attitudes and actions.

"Live a life of Integrity of doing the right thing, even when no one is watching you. Be honest, trustworthy and reliable. Be a person that walks the talk or acts in accordance with your words," he said.

While officiating at the pass out, finance minister, Matia Kasaija said modernizing Uganda's tax system requires a productive, highly skilled and motivated workforce.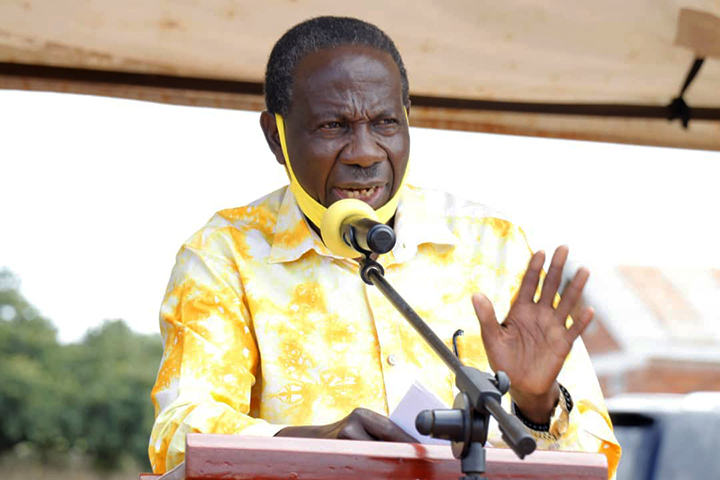 He said the government is therefore committed to building a workforce that is accountable, transparent and fully committed to the country's economic transformation agenda.

"I urge you to embrace integrity, nationalism, socio-economic transformation, globalization, intelligence, personal empowerment, harness the wealth of knowledge acquired and transform yourselves, families, URA and the Communities at large," he said.

The acting Assistant Commissioner, Public and Corporate Affairs, Ian Rumanyika said the URA officers must understand the development paradigm of Uganda as the Institution mandated to redeem the country from financial dependence.

He said the service training for URA officers was aimed at inculcating integrity, resilience, knowledge and understanding, as well as selflessness and patriotism because they are an essential part of the transformation process of Uganda.

"The Transformational Leadership Development Course (TLDC) is designed to enable the officers to transform themselves, their environment, their society and their country. We have equipped them with the tools of analysis that will give them an objective approach to issues, and enable them to understand the country's history, geography as well as resources," he said.