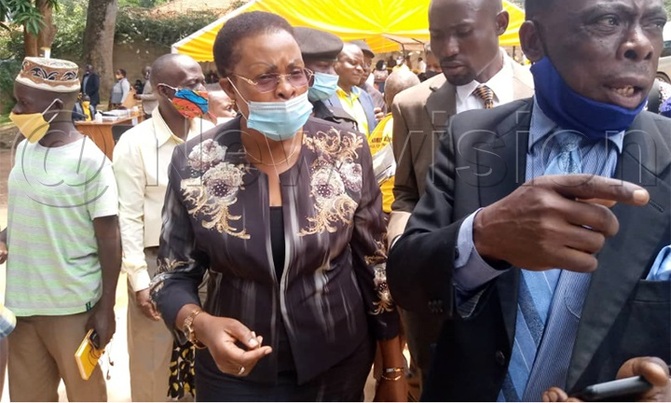 They say it is irregular for their (UFA) party president, Kamya to stand as an NRM candidate for Rubaga North in the 2021 general election.
ELECTION WATCH | UFA | NRM
Members of the Uganda Federal Alliance (UFA) have petitioned the National Resistance Movement (NRM) elections tribunal challenging the candidature of Lands Minister, Beti Kamya as the party flag bearer in Rubaga North.

They say it is irregular for their (UFA) party president, Kamya to stand as an NRM candidate for Rubaga North in the 2021 general election.

On Monday, the tribunal set up by the ruling National Resistance Movement (NRM) to handle about 516 petitions that sprouted from the September party parliamentary primaries, heard the matter and set Wednesday this week to pronounce itself on the emerging issues.

When asked to comment on the matter, Kamya said the matter is subjudice.

"We have been asked by the tribunal not to comment because the matter is now subjudice. Let's wait for the ruling," she said.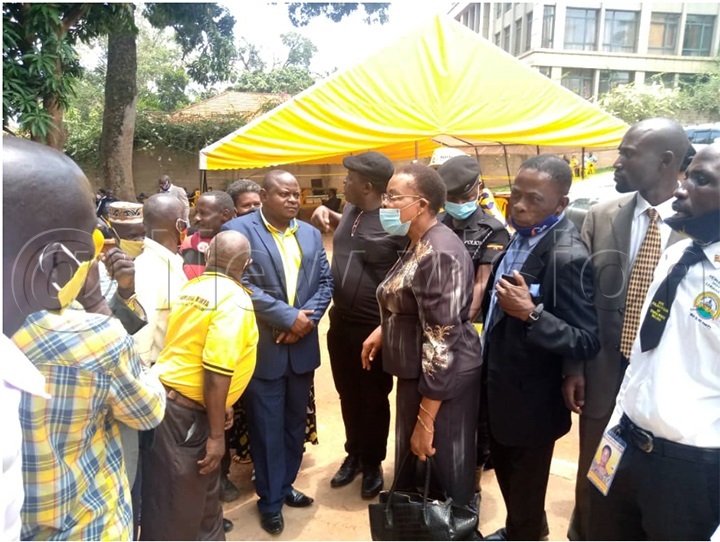 Last month, Kamya the founding UFA president was declared NRM flag bearer during the party primaries in which she defeated Brian Tindyebwa and Dr. Isaac Lwanga. A recent recruit of the NRM, Kamya garnered 6,839 votes against Tindyebwa's 671 votes.

In 2016, Kamya unsuccessfully contested for the Rubaga North seat on the UFA ticket while, in 2011, she used the same platform to challenge the NRM chairman, Yoweri Museveni for the national Presidency.

However, in the aftermath of the 2016 general election, Museveni named Kamya minister for Kampala Capital City Authority (KCCA) and during his midterm reshuffle, she was moved to Lands, Housing and Urban Development.

Subsequently, she officially joined the NRM in March but UFA party members Baker Ssenyonga Byayi and Isma Makumbi say that she never relinquished her position as party president and they were counting on her as the UFA flag bearer for Rubaga North in 2021.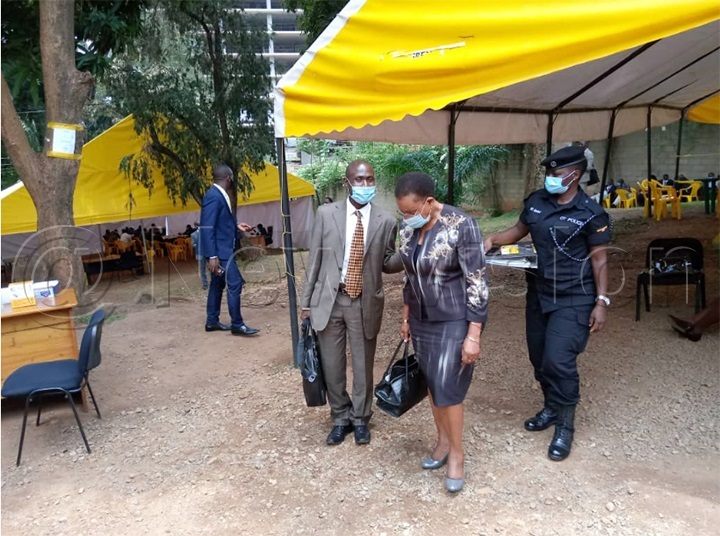 "Our clients lodged with you their petition on August 28 seeking nullification of Kamya's nomination to contest for flag bearer Rubaga Division yet she is still the current president general and chief accounting officer for their legally recognized and politically active Uganda Federal Alliance," the petition by Bumpenje and Co. Advocates reads in part.

They contend that Kamya's nomination as NRM flag bearer contravenes the 1995 constitution and the Political Parties and Organization's Act therefore, the NRM elections tribunal should nullify Kamya's candidature.

The NRM's elections tribunal is a team of 20 lawyers led by Enoch Barata, established to hear and dispose of the 645 election petitions from party primary elections.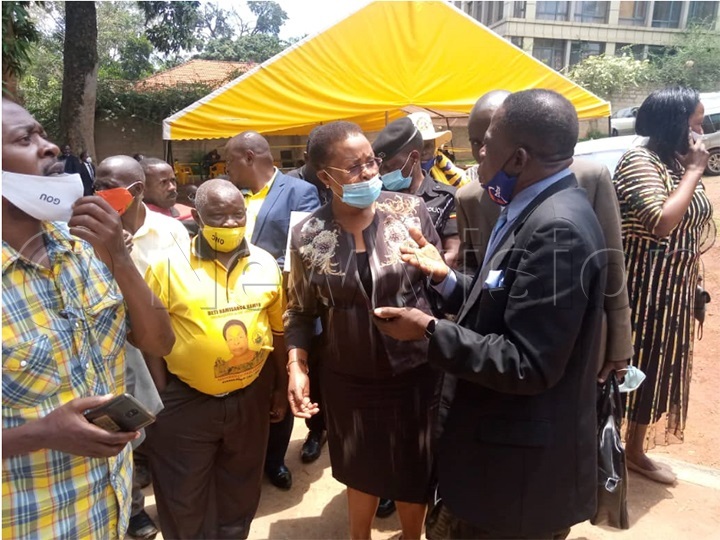 When contacted Christopher Bumpenje said that, "NRM is a public institution and any interested Ugandan has a right to petition it. As a matter of public interest, UFA members are concern that their party president is posturing as an NRM member to even benefit from their internal processes."

He said that besides UFA members, the NRM chairperson for Rubaga division, Edson Mwesigwa has also petitioned the tribunal over the same and indicated that whereas Kamya was nominated as a flag bearer for Rubaga North, she is a resident of Rubaga South.

The NRM elections tribunal that started its work yesterday (Sunday) is reviewing complainants related to election fraud including forged declaration forms, violence and voter bribery.

On September 8, the acting secretary of the Electoral Commission, Mulekwah Leonard in a letter seen by New Vision to UFA said that, "UFA last held a delegates conference between September 23 and 24 September, 2010 during which leaders were elected. Whereas the commission desired to update its records with returns from the party's recent delegate's conference, the party's letter dated November 14, 2017 requested for two months' period to respond."

Mulekwah confirmed that the current leadership of the UFA includes Kamya as party president, Boniface Ekanya as her vice, Peter Mayeku the national chairman, Richard Sebunya the secretary general, Christine Kisubi the party electoral commission chairperson and four regional representatives including their deputies.