Why some girls may not return to school after COVID-19 lockdown As a result, provision of most services, such as maternal health, reproductive health, and family planning were affected.
The well-being of thousands of girls in Busoga region is at risk, with reports of a huge number of teenage pregnancies since the start of the COVID-19 lockdown.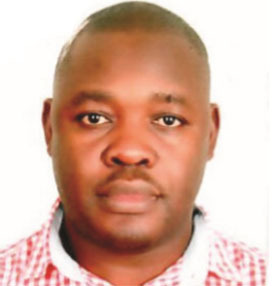 Containment measures against the virus, which included closing schools, exposed many girls to risky sexual behaviours in the community.
Dr Stephen Kiirya, the Bugiri district health officer, notes that while health was an essential service at the beginning of the lockdown, all efforts and energies were focused on prevention and early detection of COVID-19.
As a result, provision of most services, such as maternal health, reproductive health, and family planning were affected.
Service points could only be accessed by people who were visibly ill after acquiring temporary travel permits from their Resident District Commissioners (RDCs).
Early marriages and teenage pregnancies have, for years, been a national concern in Busoga subregion.
A study conducted in the region by Makerere University School of Public Health Options Consultancy Services, under the leadership of Associate Prof. Peter Waiswa, indicated that by the end of 2019, at least 86 out of every 1,000 girls in the region had gotten pregnant.
During the lockdown period (March-July 2020), teenage pregnancy increased, with 90 out of every 1,000 girls expecting a child. A close look at some of the district figures is even more alarming for some districts.
In Kaliro district, teenage mothers seeking first antenatal care services increased from 209 in June 2019 to 372 in June 2020, representing a percentage increase of 78%, while in Buyende district, the figure rose from 313 to 444 during the same period, representing a percentage increase of 42%. It was also discovered that schoolgoing girls were on contraceptives and others on condoms.
With the closure of schools and the ban on public transport, these girls could not access the contraceptive methods.
Sophie Kawala, the in-charge of Bulidha Health Centre III in Bugiri district, reported a drastic drop in the number of women accessing birth control services during the lockdown period. Adolescent pregnancy remains a major contributor to maternal and child mortality.
Complications relating to pregnancy and childbirth are the leading cause of death for girls aged 15-19.
For adolescents, pregnancy and childbirth are neither planned nor wanted and, therefore, in countries like Uganda, where abortion is highly restricted, adolescents typically resort to unsafe abortion methods, putting their lives at risk.
The same study indicated that Busoga region had an increase in post-abortion care utilisation between March-May 2020, with the highest rates recorded in Namayingo district (48%), Jinja at 37% and Kaliro at 36% compared to the same period in 2019.
The country head of Options Consultancy Services, Dr Fred Muwanga, explains the implications of the reduction in access to family planning services in the region.
Muwanga notes that the consequences shall affect all the sectors in the country. Increased teenage pregnancy rates will increase vulnerabilities in households, early marriages, an increase in sexual and gender-based violence, and food insecurity.
The likelihood of girls dropping out of school after getting pregnant is higher and these will be given limited chances to improve their skills or knowledge, which will lessen their chances of finding a job.
This will result in the overall loss of annual income that a young woman could have earned over her lifetime if she did not become a mother early.
The COVID-19 pandemic is anticipated to impact on the progress made by the Government and partners to make family planning services available, accessible and utilised. Waiswa says the Government should empower parents to provide age-appropriate sexuality information to their children to empower them to make informed sexual reproductive decisions.
The Government also invests in maternal services to promote safe delivery of teenage mothers, neonatal and child health to ensure survival. There is also a need for increased vocational and entrepreneurship training for teenage mothers for sustainable income generation.
The health ministry and partners, through district local government structures, should maintain the different service delivery models, including community-based distribution, outreaches to health facilities, static clinics, among others.
The ministry should inform the community level on the availability of family planning services and how these can be accessed during the COVID-19 pandemic period.
The education sector should also think through strategies for young mothers to be reintegrated in the schools to secure their future.
The writer is the evidence and accountability advisor, Women's Integrated Sexual Health Project; Options Consultancy Services.