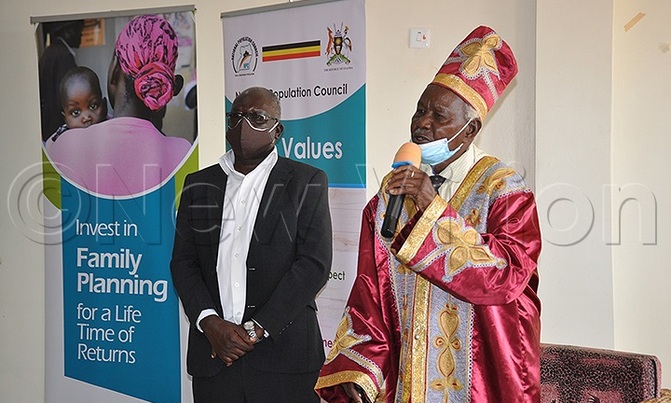 Lango Cultural Foundation passed a resolution to integrate sexual reproductive health rights and family planning in its cultural activities.
FAMILY PLANNING
Seventy-six-year-old Acen Tamali Okao of Inomo village in Lira district may have regrets, but she is not about to give up. Okao has 10 children because she was ignorant about family planning. However, she has taken it upon herself to save and educate younger women in her village on the benefits of having children they can take care of.

Women keep streaming into Okao's compound every day for family planning counselling. She attends to them in small groups and takes breaks in between to administer the different methods about family planning.

Okao is among the Lango cultural leaders who embraced family planning. Last week, the Lango Cultural Foundation passed a resolution to integrate sexual reproductive health rights and family planning in its cultural activities in an effort to mitigate child marriages, defilement and teenage pregnancies.

Together with the support from Reproductive Health Uganda (RHU), and the National Population Council, the Lango cultural leaders met to set ways to administer family planning methods to the young mothers. The decision was led by paramount chief Won Nyaci Yosam Odur Ebii in Lira city.

Yosam Odur said family planning should be taught, especially to women if the Lango culture is to be preserved.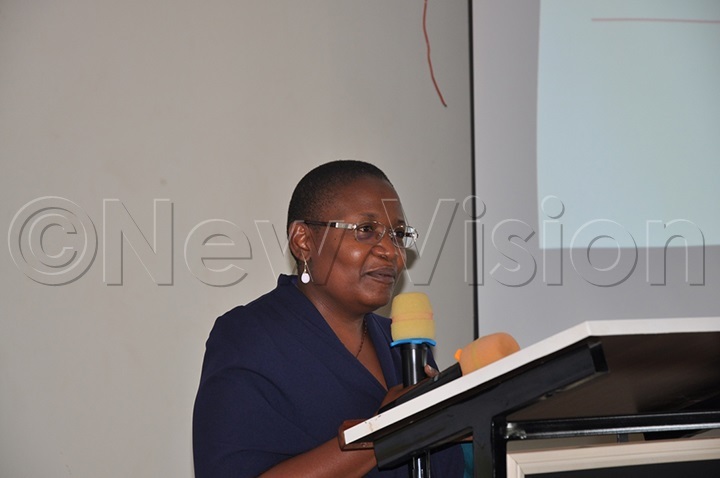 "Many young girls leave their homes to rush for early marriages, there are single mothers with many children, but when you tell them to go back (to their ancestral) homes, they don't want to do that", he said.

As leaders, we need to sensitise young women. "I am requesting, if possible, let us invite some women (into such meetings), as well and tell them what we are talking about", he advised.

Samuel Mbiiwa, the Lira District's Chief Administrative Officer (CAO), said the quality of any country's population is a driver to the country's development.

"We really have to emphasise on good parenting and education for all youths in Lango sub-region. If we involve cultural leaders, religious leaders and political leaders to champion Family planning services, Lango region will have a reduction of teenage pregnancy", he said.

"A population with a high purchasing power can provide market for domestic goods and services. For a population to contribute to the development of the country, it should be of the right quality in terms of demographics, skills, and knowledge.

Family planning is a vehicle that can ensure we have the right population to contribute to the middle-income status of this country", Mbiiwa said.

Jackson Chekweko, the executive director of RHU, said countries need a successful family planning programme to develop.

"Population affects sustainable development objectives in virtually all sectors - education, health, agriculture, environment, the economy, and urban development. The USA, which is the most powerful economy, has a family planning programme and their fertility rate is at 2.5%. China has a fertility rate of less than 2%", he explained to members.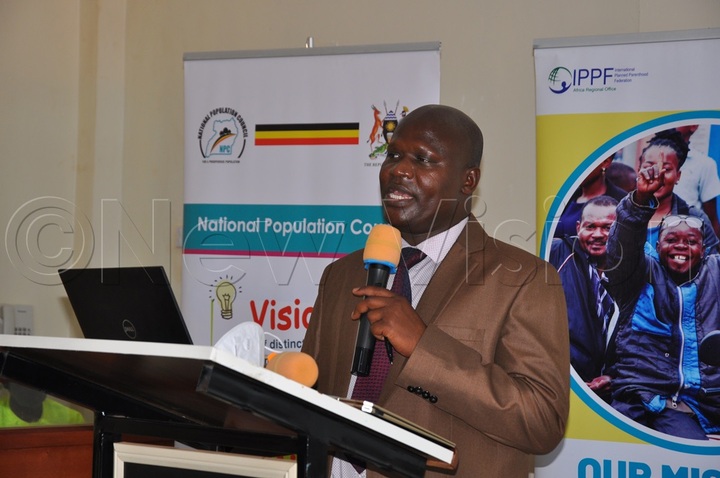 Chekweko said it is time to empower the cultural leaders with the right information so that they can make the right choices and decisions for their people.

Milton Odongo, the Resident District Commissioner (RDC), Lira said without giving access to sexual and reproductive health services to especially women, not much can be achieved.

"A large family size makes it difficult for families and the government to make the requisite investments in education and health, that are needed to develop high-quality human capital and achieve higher incomes and socio-economic development", the report states.

George Ongom, a minister under the paramount chief said the want to improve the population's health.

"We will support and integrate family planning messages in all our speeches at community gatherings and meetings at all levels. We will also integrate family planning in all our cultural budgets and clan constitutions", he said.

"A big population of young people can remain a burden to the country, unless deliberate efforts are made to invest in their education, health, skilling, access to jobs, coupled with an enabling economic environment and good governance and accountability", Sr. Hellen Akongo Diocesan Health coordinator from Lira catholic diocese said.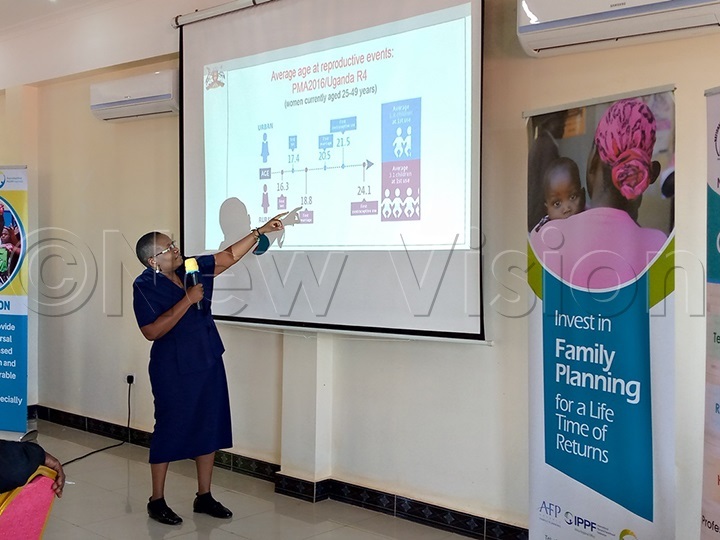 She advised that the time is now for cultural leaders to come together and address the issues and implications of a young population.

Innocent Byaruhanga the acting commissioner culture and family affairs from the Ministry of Gender, Labour and Social Development said to halt teenage pregnancies, priority ought to be put in education. "When girls stay in school longer, they will delay pregnancy. So, even if they got pregnant, we need to strive to take them back to school, instead of marrying them off", he said that's what the government is trying to do.

Byaruhanga advised that information should be disseminated to the youth about the risks of sexual and reproductive health.

Edmond Acheka the District Health Officer said there is much that still needs to be done, "Community family planning services should be emphasised for a healthy and productive community in our region"

He said they need to educate the communities about Family planning to accelerate fertility decline. Need to emphasise on use Family planning as an investment to harness the demographic divide

What locals say

Bosco Olulung from Inomo village said it's important to strengthen enforcement of laws concerning defilement, GBV, and child neglect in the region. "As leaders, we need to conduct community hearing and engagement to discuss ways to reduce teenage pregnancy and increased contraceptive use at all levels".

John Odongo from Otuke village said as cultural leaders, they need to keep sensitising the communities from time to time on family planning uptake, early marriages, and teenage pregnancy.

The meeting was hosted under the auspices of Reproductive Health Uganda (RHU), National Population Fund.