TRADE
Cross border, traders are not sure if during the planned opening of Uganda's borders and airports, traders and business people will be allowed in and out of the country.
Margaret Auma, chairperson Elegu Women Cross Border Traders Association said they were not clear if they would be allowed to cross with their goods.
Auma said they coped with doing business with the South Sudan counterparts by sending them by trucks. "Truck drivers drive the goods to Nimuli Border Post in South Sudan. They leave them there and come back.
Payments are done by mobile money," Auma said. She said if traders are allowed to move they will be able to travel where necessary.
Business activities are likely to pick up as the airport, borders open to tourists, visitors and returning Ugandans on Thursday October 1.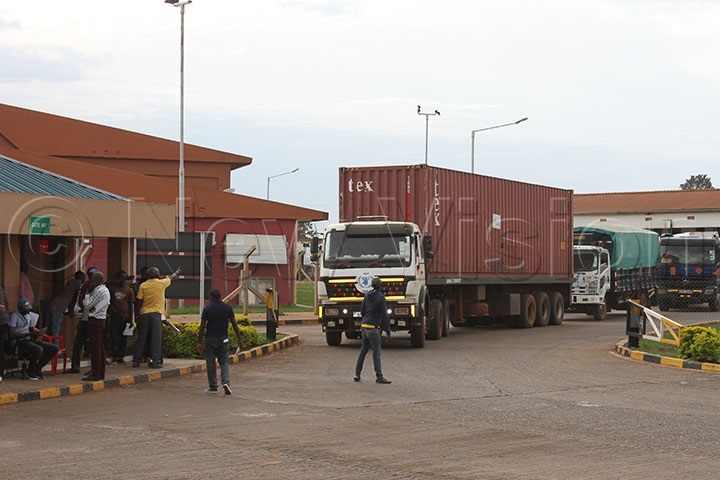 Jacob Siminyu the spokesperson, Directorate of Citizenship and Immigration Control told the media in Kampala that those coming into Uganda should have negative COVID-19 test results done at least 72 hours or less before crossing into Uganda's borders, airports or ports.
Uganda has 53 border points. "Business people will use the same procedure required of tourists. Business people can use the opportunity to enter and exit Uganda," Siminyu said.
He said immigration officials were well prepared to receive tourists and returning Ugandans. He added that there is adequate social distance spacing, seats with spaces at all points of entry and exit.
"I don't expect confusion at the points of entry because we have adequate space," Siminyu said. He said business people would follow the same system like the tourists.
Goods are bought by transporters, the mechanism of transportation will continue. He said the self- isolation for those returning takes place at home.
He said EAC has a system for testing truck drivers and results transmitted and monitored electronically. He said truck drivers that are negative are allowed to move, while those that are positive are handled by health teams. They are also replaced by their colleagues as they get treatment. He said monitoring of illegal entry points was on going.
Before the lockdown, communities living within the close radius of borders were allowed to cross in and out freely. These communities often have relatives and business across the borders.
President Yoweri Museveni recently announced that Entebbe International Airport and land borders would reopen and resume operations for tourists after more than six-month closure as part of measures against the spread of COVID-19.
The president said any passenger arriving in Uganda must be in possession of a negative COVID-19 polymerize chain reaction (PCR) test result from an accredited laboratory in the country of origin.
Museveni said returning Ugandans with negative PCR results would be allowed to go home, and the health ministry will only get their addresses for follow up.
Airlines in the country, the carrier Uganda Airlines, Turkish Airlines, Kenya Airways, Qatar Airways, Air Tanzania, Ethiopian Airlines, Fly Dubai, Rwanda Air, KLM, Emirates, Brussels Airlines, and Tarco Aviation are expected to resume flights following the president's announcement.
Entebbe International Airport was closed to passenger traffic since March except for evacuation and repatriation flights and cargo. The closure hit sectors hard like tourism, which mostly relies on aviation.

Civil Aviation Authority in a letter to the airlines' executives said 13 flights to and fro the airport have been cleared for the first day, while 10 flights are confirmed for the second. The tourism industry has asked the government to enable flights into Uganda to enable the revival of the tourism industry. The tourism sector is one of the largest foreign exchange earners for Uganda.