Nuwashaba allegedly trafficked Kyamagero (deceased), raped and beheaded her, abandoning the headless body in the bush.
COURT|MURDER|AGGRAVATED DEFILEMENT
MASAKA - Joseph Nuwashaba, 22, who allegedly raped and beheaded Faith Kyamagero, a 5-year-old girl in Masaka has been charged and remanded.

Nuwashaba was on Friday (September 25, 2020) arraigned before Masaka Magistrates' Court and charged with three counts of murder, aggravated defilement and child trafficking.

Grade One Magistrate, Grace Wakooli, read Nuwashaba the charges but declined him from taking plea to the same, saying the offences were capital in nature and only tried by the High Court.

"Carefully listen to the charges against you but don't plead because my court has no jurisdiction to try you but the High Court," Wakooli said before reading the charges to Nuwashaba.

The Magistrate also cautioned the accused to remain silent until his committal to the High Court where he will be free to air his defence and say whatever he ought too.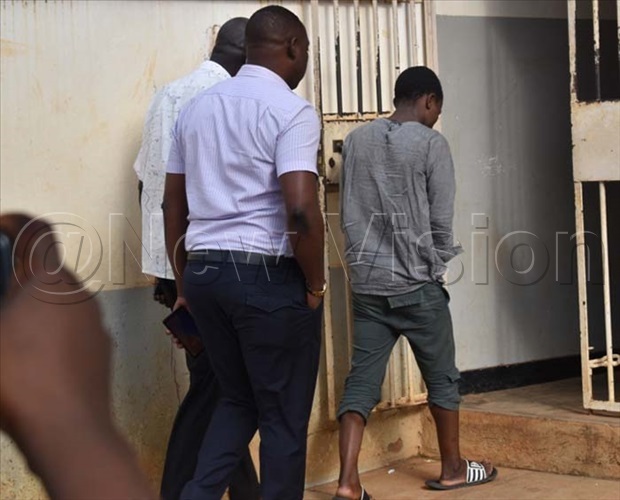 The charge

Prosecution purports that on September 13, 2020 at Kijjabwemi village in Masaka city, the accused lured Kyamagero from her parents' home with intent to traffic her.

That upon trafficking Kyamagero (deceased), Nuwashaba, raped and beheaded her, abandoning the headless body in the bush.

The arrest

Last week, Police arrested Nuwashaba at Parliament with a head and he confessed that he was taking it to one of the female legislators as a gift.

He later recorded a confession statement at Buganda Road Chief Magistrates' Court in Kampala. The Criminal Investigations Directorate boss, Grace Akullo, confirmed that Nuwashaba recorded an 'extra-judicial statement.'

The case was adjourned to October 12, 2020 for mention.