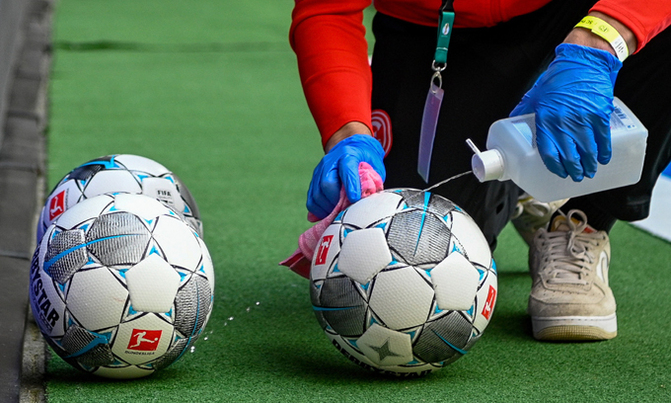 Home advantage has been wiped away. The first eight fixtures of the 2020-21 season saw six home teams losing to their visitors.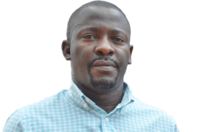 Four months after the Premiership's 'Project Restart,' the Covid-19 pandemic's reverberating effect has spread beyond the terraces to the green if the results from the opening weekends are anything to go by.
Home advantage has been wiped away. The first eight fixtures of the 2020-21 season saw six home teams losing to their visitors. The days when home teams enjoyed the advantage of the 12th player - the fans - are seemingly gone. For now.
Arsenal, Newcastle, Leicester City, Everton, Wolves, and Chelsea are the first to benefit from this new phenomenon which, if taken lightly, could become the new normal. Fulham, West Ham, West Brom, Tottenham, Sheffield Wednesday, and Brighton; were all shockingly outplayed by their visitors. Even champions Liverpool; facing a Leeds team that is making a return to the big time after 16 years, had to call on their superior mental fortitude and experience to rescue the game. Blame it on Covid-19.
Some old stories remained, however. Of Mohammed Salah, Jamie Vardy, and Pierre Aubameyang. Routine goal scorers who, for the last four seasons have become the feature of the Premier League. A hat trick for the record-breaking Egyptian who, besides joining Teddy Sheringham as the only players to ever score in four successive season openers, became the first Liverpool player to score a hattrick on the opening day of the season since John Aldridge 31 years ago. Vardy has now scored 105 league goals in 212 games. The great Didier Drogba scored 104 goals in 254 games. Aubameyang will never be a Thierry Henry, but not since the legendary Frenchman have Arsenal had a more prolific marksman. After pushing each other for the top marksmanship last season, the three hunters are back in the game park.
The match that was much anticipated; Liverpool vs Leeds, lived up to its high billing. Seven goals, two quality finishes, high on entertainment, low on defensive discipline. The game had the hallmarks of a derby. A seesaw affair between two teams with a cultured football tradition. As the pendulum swung from one end to the other, Jurgen Klopp and Marcelo Bielsa's attacking philosophies got stretched but both remained loyal to their beliefs. Pragmatism could save them the points but they preferred to keep their identity. Pep Guardiola is in good company.
The last featured game at Anfield ended with a 5-3 scoreline in favour of the champions against Chelsea. It was the night when Liverpool was finally crowned champions. Liverpool at Anfield, do not care about score lines as long as they emerge victorious. They are now on 60 games unbeaten at home.
The jury was out on Frank Lampard. Chelsea's opening fixture had kept everyone guessing. After spending £200 million in the transfer market, would they sweep Brighton aside? Apart from Timo Werner's industry, Kai Havertz's technical quality, and Reece James's promise, their 3-1 win did not tell us anything new about a team that is still searching for an identity. They have a chance tomorrow when they host Liverpool, to show their full potential under Lampard. After losing both home and away fixtures last season, a different result will be a mark of improvement, though not necessarily intent.
The real surprise of the opening weekend was Arsenal's gritty 3-0 away win over Fulham. After conceding 48 goals last season; the second-worst defense in the top eight, the expectation was that their FA Cup and Community Shield wins over Chelsea and Liverpool which were based on sound defensive organization taught them something - you win nothing with a poor defense. In a typical away performance, they stifled Fulham and struck on the counter. It was a victory for Mikel Arteta's tactics. Again.
Jose Mourinho had never lost to Carlo Ancelotti and also, had never lost a season opener. Everton had not won away at any of the top six sides since 2013. At Tottenham Hotspur stadium on Sunday, Mourinho lost to the Italian and the season opener for the first time. Everton won at a top six for the first time in 41 games.
Once more; Harry Kane, Dele Ali, Son Heung-Min, Lucas Moura, and Eric Dier were lukewarm. Two seasons ago, they looked world-class. Under Mourinho, Spurs; 40 points behind champions Liverpool at the close season, don't seem to have a plan or purpose. They were a team of promise under Mauricio Pochettino but under the Portuguese, they are abject and pathetic. As Chelsea host Liverpool in this weekend's highlight fixture, Spurs' visit to Southampton who also lost to Crystal Palace has become a juicy fixture too.