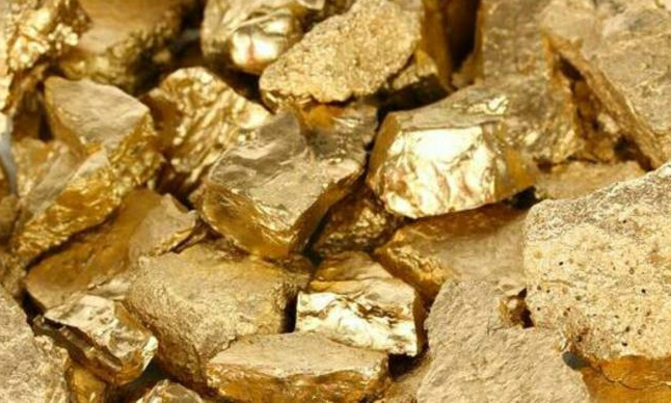 President Yoweri Museveni has repeatedly reminded mining investors to add value to Uganda's minerals.
REFINERY

Last month (August), the Uganda Chamber of Mines and Petroleum partnered with the energy ministry to launch a 90-day oil and mining media campaign themed: "The Journey, Opportunities, Linkages, Challenges and Readiness for Development."

The drive, according to Dr. Elly Karuhanga, the chairman of Private Sector Foundation Uganda (PSFU), was motivated by the ongoing preparations to develop Uganda's oil and gas wealth and the revamping of the mineral sector amidst the ongoing COVID-19 pandemic.

One of the sponsors of the campaign, African Gold Refinery, has responded to the call to revamp the minerals sector by intensifying value addition to gold.

The Entebbe-based refinery is producing gold coins and is soon adding minted bars and jewelry by mid-2018.

After recently making its first set of gold coins through artisanal methods, AGR is soon mechanizing the process and hopes to produce gold bars and jewelry as well, which can be customized to the client's demand.

President Yoweri Museveni has repeatedly reminded mining investors to add value to Uganda's minerals, arguing that their exportation in raw form denies the country a lot of revenue and investments.

Before he left, AGR founder and former CEO, Alain Goetz left behind a system within which the President's call for value addition would be met, since at each stage in mineral and metal processing, production and employment is stimulated through linkages to other industries in the economy.

Launched on February 20, 2017, AGR is the first high-capacity gold refinery in sub-Saharan Africa.

Specializing in melting gold and silver through a high performance electric induction furnace, the company uses the proven Aqua Regia method, a chemical process that removes the impurities from the precious metals by dissolving them.

The processed gold is at a purity of 99.99% of pure metal, that is, extremely pure bullion, which can be casted in finished line bars or jewels.

AGR has contributed to the fight against smuggled gold in the Great Lakes Region, with the refinery increasing the level of transparency in the industry while availing statisticians a better opportunity to track the amounts of product traded and the revenues collected.

The first-class refinery has meant that the gold is now mapped, reducing the amount that is being smuggled.