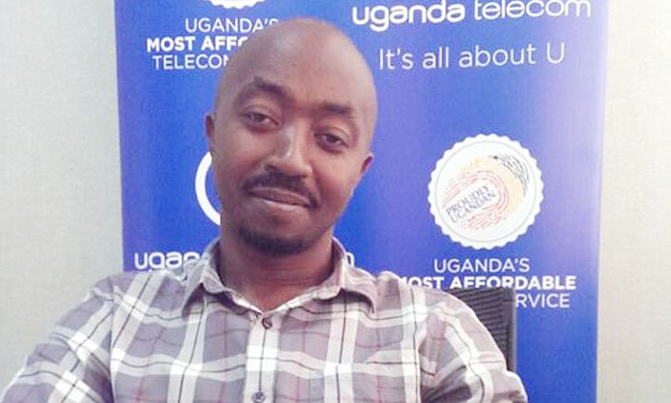 Whereas the road of yesterday was tarmac, Internet access is the road of today and tomorrow
In one of the dailies of Friday, September 4, 2020, in an article entitled 'Govt asked to reduce the cost of internet for e-learning' the secretary and academic registrar of Victoria University are quoted asking the Government to intervene and reduce the high cost of internet to enable e-learning for students short of which many students will not afford and will have to register a dead year.
Further the Permanent Secretary Ministry of ICT is quoted recommending these institutions to subscribe to programmes like Research and Education Network of Uganda (RENU) that aims to provide subsidised internet to academic institutions. Whereas the RENU solution provides subsidised internet to academic institutions, it does not do the same for students at home. The problem alluded to by the Victoria University Officials is for a student at home, who is not allowed to be at the University campus due to Covid-19.
Needless to add that if a student of Victoria University in the heart of the Capital City cannot afford internet, then what of that one in Muni, Kumi or Kabale University. Not wanting to paint a doomed picture, the good news is that we have a solution to affordable and accessible internet access for all Ugandans in our hands. According to the Council on Foreign Relations in June 2020, there were more internet users in Africa than Latin America, North America or Middle East.
About 525 million internet users in Africa, 447 million in Latin America and the Caribbean, 328 million in North America and 174 million in the Middle East. About 40% of all Africans were online last month with usage varying from country to country; 83% in Kenya, 56% in South Africa and 60% in Nigeria.
These figures are in tandem with Facebook that puts internet penetration in Africa at 39.3%, 87.3% in Kenya, 55% in South Africa and 61.2% in Nigeria as of March 31, 2020. The same Facebook report puts Uganda at 40.4%, Rwanda at 46.2% and Tanzania at 38.7%. 40% of Africans to have access to the internet is exciting and an indicator of a bright future with majority of Africans having access to information and communication.
Whereas the road of yesterday was tarmac, Internet access is the road of today and tomorrow. To access education, markets, medicine, health services, transport, news, e.t.c, you need the internet. The tarmac road just completes the transaction today where there is physical exchange, but the actual transaction is on the internet, termed online. As such, the Government must equally invest in logical roads (ICTs) as it does in physical roads.
Over years, the Government has invested heavily in the National Backbone Infrastructure (NBI), Data Centres under different Agencies and in several software applications with innovation taking centre stage at the Ministry of ICT and National Guidance. Whereas this is all good the NBI is like the RENU solution, delivering at the Head Offices, but not to the common Ugandans. You and me at home cannot utilise the NBI to access internet, generate revenue for Government and actively participate in sustainable economic development with internet being a catalyst. Kenya realised that and invested in Safaricom and Telekom Kenya to distribute services to all Kenyans irrespective of location and further broadened participation in the Safaricom venture through an IPO that allowed many Kenyans and other interested persons to economically participate. This is in addition to other several interventions in the sector has enabled Kenya to more than double internet penetration of Uganda at 87.3%.
On realising that, the Tanzania Government three years ago embarked on the same road by reclaiming full shareholding in the then Tanzania Telecommunications Company Limited (TTCL), whose metamorphosis is similar to Uganda Telecom Limited, and through an Act of Parliament made it Tanzania Telecommunications Corporation (TTC) to further push down the Government agenda on ICTs. In addition, the Tanzanian Government increased its shareholding in Airtel Tanzania to 49%. As of today, there is rapid expansion of ICT infrastructure through TTC that soon will be evident through several indicators and associated economic benefits to the people of Tanzania.
As such, it was good news when the State Minister for ICT and National Guidance was quoted in the media recently saying that the Government is now seriously understudying UTL to come up with a revamp plan just like it did with Uganda Airlines.
This would be the solution to the problem faced by education institutions as they embark on e-learning, among others. With the NBI providing a backbone for transmission, UTL would provide the access part where every Ugandan would have access to internet in the comfort of their homes. The Government can then zero rate access to educational material on the internet so that whoever is on an educational platform, website or downloading educational material does so for free.
Through UTL, the Government already owns shares in West Indian Ocean Cable Company (WIOCC) for access to internet, it has a backbone to transmit the signals on the terrestrial hence the missing part of the puzzle which is the access in our remote locations would have been solved.
One would ask why this is not possible when there are several players on the market and the answer is simple, these are not here to provide social services, but grow shareholders worth. The Government needs to actively participate in this area, as per the examples of Kenya and Tanzania, to influence accessibility and availability. It does not make sense for a private player to put a network deep in Kanungu where ROI could be low yet for the Government it does because it enables Ugandans there to access social services, information and actively participate in economic development. That way, the ROI improves overtime. This is not to say that when the Government revamps UTL, it should be a charity, no. There is an excellent Business Case for investment in Telecom in Uganda where less than 40% have access to services.
Further, UTL would reduce on dilution of the economy through repatriation of earnings in ICTs as we see today. Monies generated by UTL would stay in Uganda and used for further infrastructural developments that benefit Ugandans just like it is the case in Ethiopia, where Ethiopian Telecom Company (ETC) is the major financier of the Ethiopian Standard Gauge Railway. With UTL infrastructure revamped, combined with NBI, the Government would not need to invest heavily in infrastructure development for UBC, Uganda Police CCTV, and the like. All these would centrally use the common infrastructure.
In addition to business, Telecom is key to the security of the nation. The July 2010 bombings in Kampala are example enough where mobile phones were used to activate bombs. But on the flip side, the same mobile phones were used to track down the perpetrators.
Needless to say, that telecoms are becoming more important in security than guns. A lot of information is being exchanged on phones and this needs to be tightly secured. With developments of e-health apps where a person is able to access a Doctor, laboratory tests and medicine without leaving the comfort of their homes and have all this medical history centrally stored requires the Government to own and securely store this information. The number of money transactions through the phones have overtaken those in banks and this is the next potential path of money laundering further cementing the requirement of security through active participation.
The reason of national pride is also central to the revamp of UTL just like the national carrier, Uganda Airlines. It should be the main means of transaction and communication within and to the rest of the world.
So, with internet access, the access to health services, education, markets, information, etc is not dependent on the number of hospitals, physical educational institutions, shops or supermarkets and media houses. This is because all this and more can be accessed without leaving the comfort of your home. So, one would argue that its smarter for Government to build a telecom network than several schools/Universities with limited facilities.
E-learning will not go away after COVID-19 but is there to stay. It's the only way Government can make education affordable to all Ugandans but requires affordable and accessible internet access which is not available today. As such the revamp of UTL should happen immediately to sort out this issue. With China back in production after COVID-19, a network covering the whole country can be implemented in 6 months and every Ugandan could watch the next Presidential swearing in ceremony from the comfort of their homes. All students could start studying online from term one 2021.
The writer is a telecom consultant