The fire department is still trying to rescue some documents and items that were not destroyed.
The First Lady and Minister of Education and Sports, Mrs. Janet Museveni has arrived at Makerere University, following a fire that broke out at the University's main building.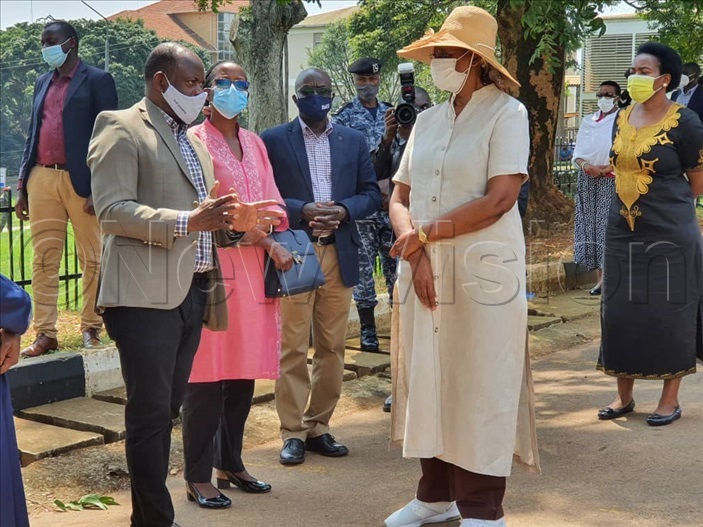 State Minister for Higher Education Dr. John Chrysostom Muyingo, says everything should be done to find out the root cause of the fire, and that the Education ministry cannot settle until it finds out what led to the destruction because the outbreak has affected the education system and Uganda at large.