The win comes with a trophy and $50,000 (sh186m) prize money, and a wild card entry for the World Athletics Championships
Diamond League 3000m results
Jacob Kiplimo 7:26.64
Jakob Ingebrigsten 7:27.05
Stewart McSweyn 7:28.02
Uganda teenage sensation Jacob Kiplimo proved unstoppable once again as he smashed the Wanda Diamond League 3000m meet record in Rome on Thursday night.
Kiplimo clocked 7:26.64 over the 7.5 lap distance not only to smash Australia's Ryan Gregson's meet record of 7:42.19 by 1.55 seconds, but also improved his person record over the distance by 17.9 seconds. The meet record had stood for 13 years.
Kiplimo ran a well-calculated race keeping behind pacesetter Ireland's Tobin Sean and the Italian pair of Norwegian Jakob Ingebrigtsen and Australia's Stewart McSweyn in the opening 2000 meters of the race.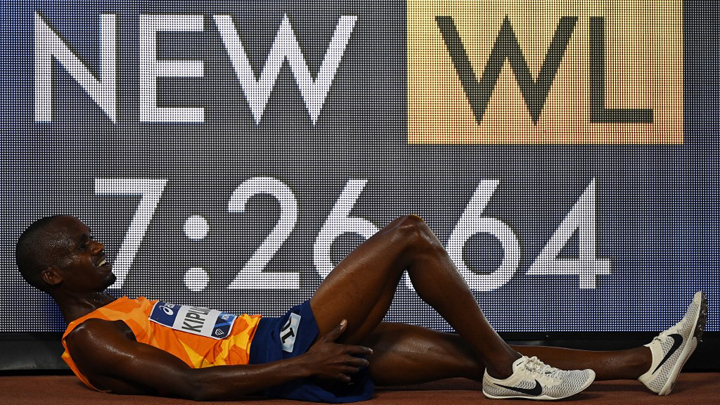 For the first four laps, Kiplimo was third in the pack until pace setter Tobin gave way with three and a half laps to go.
He was then sandwiched between Ingebrigtsen and McSweyn for about another two laps before Ingebrigtsen decided to overtake the two front runners with a lap to go.
Kiplimo would then keep pace with Ingebrigtsen before he engaged gear on the home straight to edge him to the Diamond League 3000m championship by 41 microseconds.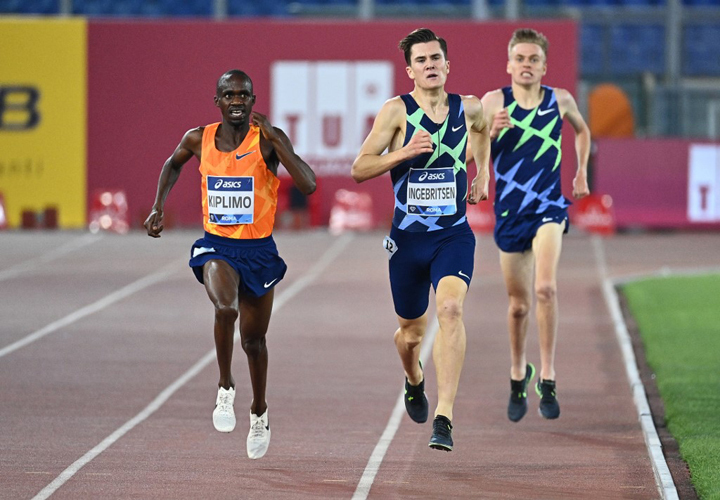 Kiplimo's win comes with a trophy and $50,000 (sh186m) prize money, and a wild card entry for the World Athletics Championships.
Kiplimo's performance in Rome follows another record-breaking one at the 59th Ostrava Golden Spike in the Czech Republic Last week Kiplimo clocked 12:48.63 to set a new meet record over the 5000m distance, breaking Kenya's Stephen Cherono former record of 12:48.81; set in 2003, by 18 microseconds in the Czech Republic.
The 3000m race was one of 14 disciplines lined up in the shortened, provisional calendar that have had several events rescheduled, and others cancelled as organisers continue to adapt the season in the face of the coronavirus crisis.