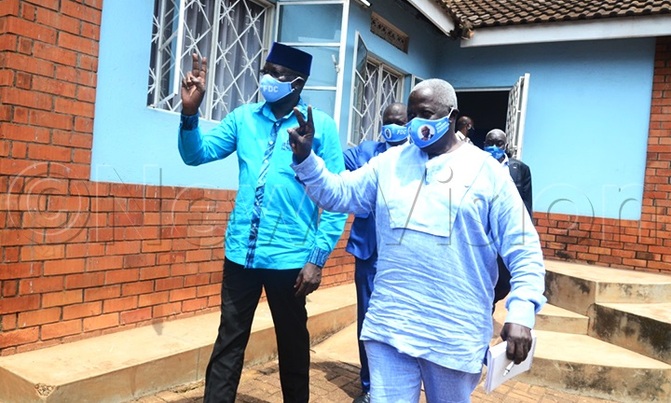 The two met at the Najjanankumbi-based- FDC headquarters amidst cheers from their supporters.
POLITICS 2021 ELECTIONS
KAMPALA - The Forum for Democratic Change, presidential flag bearer aspirants have officially kicked off with campaigns ahead of 2021 general elections.

Wasswa Biriggwa, who is also the chairperson of FDC, and Patrick Amuriat Oboi, the party President on Wednesday, unveiled their program during a meeting with their delegates from Wakiso and Kampala respectively.

The two met at the Najjanankumbi-based- FDC headquarters amidst cheers from their supporters.

They said that if they are entrusted with support, they will fight against land grabbers, poverty, impunity, injustice, sectarianism, and unemployment among other things.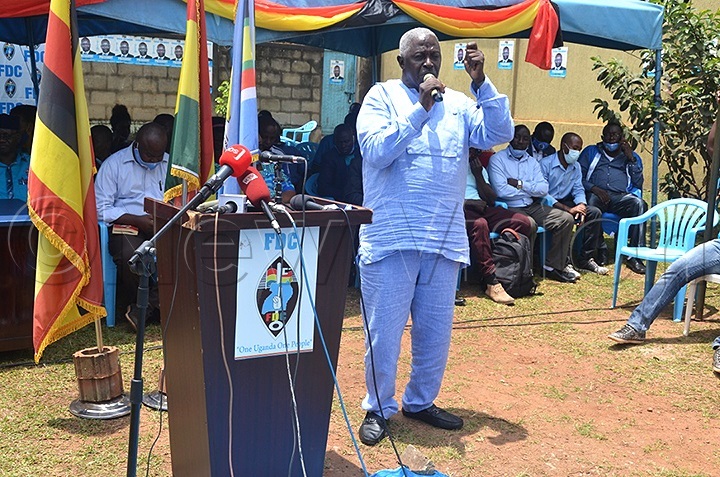 However, Biriggwa said, he will use dialogue while Amuriat said he would apply force to oust the sitting government.

"When you give me the party flag, I will engage President Yoweri Museveni for talks to ensure that Uganda experiences a peaceful Power transition because our youths, women, yarn for development, not destructions," said Biriggwa.

Biriggwa also vowed to regulate religious leaders whom he accused of exploiting their subjects by siphoning money from them instead of empowering them through supporting their small businesses to boost their income.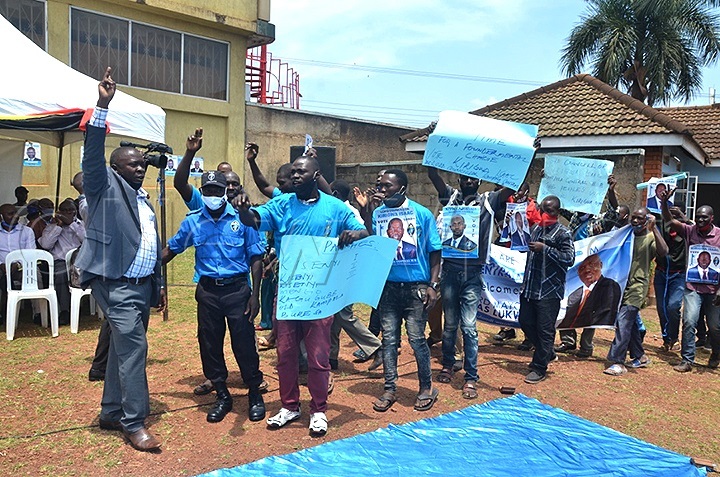 He said that if elected president, he will feed the school children across the country and empower each household, financial support worth sh100, 000 for six months.

He also vowed to promote a mobile health unit system to decongest hospitals and also enable easy access to medical facilities.

Meanwhile, Amuriat, who hails from the eastern part of Uganda, assured the delegates that his people have already endorsed him. He asked those in Buganda, Western, Southern, and those in Northern, to emulate them.

Amuriat also tried to speak in Luganda in a bid to convince the delegates to vote for him as the party flag bearer for FDC come 2021.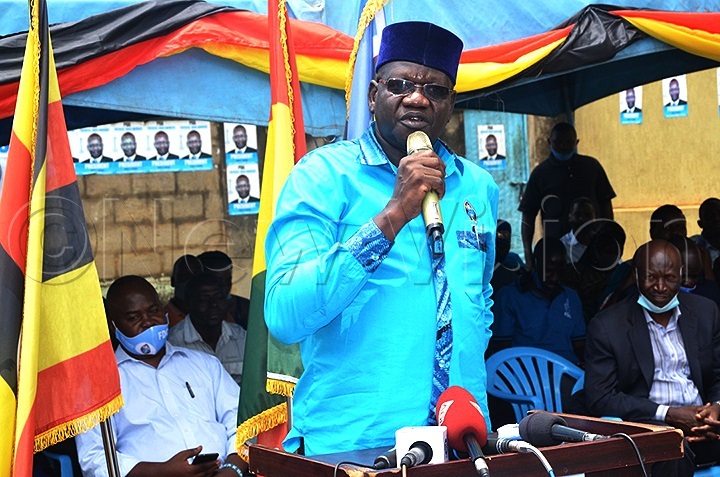 He attributed the prevailing regional imbalances and unemployment to the prevailing nepotism, sectarianism, and impunity orchestrated by the sitting regime.

He said, "When you vote for me and I become president, I will fight and ensure restoration of presidential term and age limits," he said.

After Wakiso and Kampala meeting, the FDC electoral Commission chairperson, Boniface Toterebuka Bamwenda said the aspirants shall hold their second delegates meeting in Busoga region and Bukedi respectively.