HOMES AND CONSTRUCTION
It is a fact that cleanliness and hygiene in a home or any other establishment is often exhibited in the bathroom first and elsewhere later.
It is here that one can easily tell the level of cleanliness of a home. People who value personal hygiene and appearance, therefore, must be careful to mind the state of their bathrooms. The need to enhance the appearance of these wash-rooms becomes even more critical when bedrooms are joined to them.

There are several products on the market that make it easy for one to enjoy the luxury of their private moments in pure class and elegance. Many people consider sanitary products as an element of lavishness the rich and the affluent fuss about.
However, these products are necessities and not luxuries. They add to the basic necessities of one's own well. Many shops in Kampala have home products of style and quality that will compel you to love your bathroom.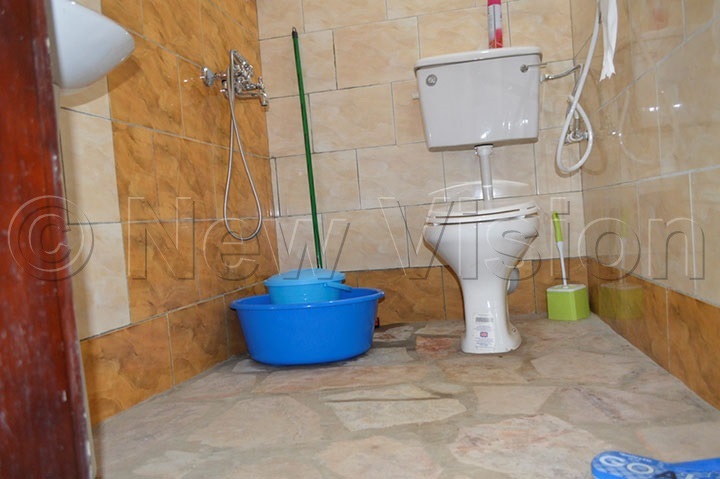 Paul Bogere, a plumber, says there is a wide range of display of sanitary products that are imported from the UK and Italy.
Ugandan shops have sanitary ware like bathtubs, water closets, hand wash basins-often referred to as sinks, mixers, bath and shower basins, diverter and sink, bidets, taps and bath accessories like soap dishes, towel rails and toilet paper holders.
There is also an extensive colour collection ranging from green, blue, dark and light brown, mars and Neptune.

Luxurious bathrooms
Gabriel Kasumba, the chairman of Uganda National Plumbers Association says bathtubs have been popular for many years. In addition to the many functions they offer, tubs give bathrooms a luxurious feel.
Choosing the right tubs for a bathroom is something a homeowner must be intentional about. According to Kasumba there are several factors to consider, including sizes, shapes and features. Kasumba says bathtubs come in different designs, sizes and materials.
"Some are metallic and plastic, while others are made from fibre. Before buying a bathtub, one should consider function in relation to aesthetic value," Kasumba says.

Types of tubs
Alcove tubs
Jane Kateregga, who works at BAM Hardware in Matugga, says Alcove tubs are surrounded walls on three sides. As such, it is easy to install them because they are firmly held by bars and rails. They are also served by wall-mounted taps and drains.

Drop-in tubs
Kateregga says these are built on raised platforms. Some have steps leading to them to make it easy for the user to get in and out.
Free- standing tubs
These are made of hard plastic and are designed to stand on the floor. "Free standing bathtubs are good for spacious bathrooms since they can be placed anywhere," Kateregga says.

Standard tubs
Kasumba says standard bathtubs are common in homes because they carry a lot of water. They need walls to be installed.

Pyramid bathtubs
The name pyramid is derived from its shape. This type is normally fixed in the corner of the bathroom because of its shape. A pyramid bathtub is ideal for those with limited space. Since it is fixed between walls, it is easy to put an enclosure around it.

Cowrie oval
These are more like standard bathtubs, but are oval shaped. They are elegantly shaped and require walls to be installed.

Prices
The prices of bathtubs differ depending on the material, but on average, they range from sh600,000 to sh7,500,000.

Materials
A bathtub's material affects its appearance, shape, durability and most especially, its price.

Features
According to Kasumba all bathtubs, no matter the design, should have safety rails for support in case one slides in the bathtub. They should have an outlet for waste water and an in-built soap dish.

Installation
Bogere says care should be taken when installing a bathtub because any mistake can lead to disaster. A bathtub should be placed on a slab that can support the weight of the water and user. He says one should scrub the bathtub with detergent to keep it clean.