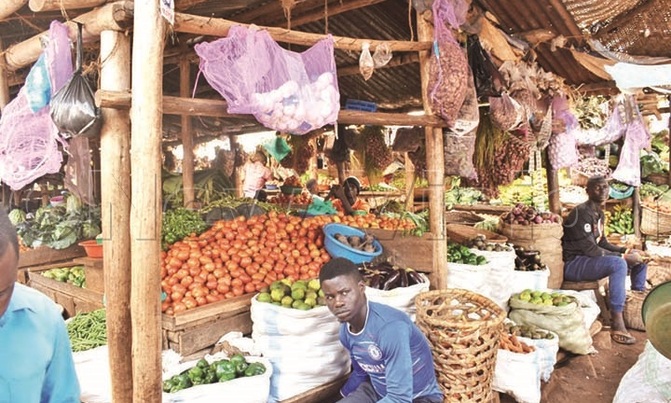 "The number of cases could go up if schools and churches open."
The Masaka COVID-19 task force is on high alert over the surging number of COVID-19 cases in the area.
Masaka city has become a hot spot in the greater Masaka region. Dr Nathan Onyach, the director of Masaka Hospital, said five cases have been found at Masaka central market, four among staff of Masaka district local government and one is a community case.
He attributed the increasing number of cases to ignorance about the highly contagious virus. At the onset of the pandemic, the Mutukula border was the focal centre of the virus in the region. However, the cases spread to the communities of Mutukula, Kasensero landing site and Nangoma sub-county.
By August, Mutukula had registered 40 community cases, Kasensero 16 and Nangoma 11.
Health officials attributed the rise in the number of cases to the direct engagements with Tanzanian truck drivers and the lack of operational quarantine centres.
Onyach said since last month, they have been receiving three to five cases of suspected cases every week, from Kyotera.
He attributed this to the reduced number of positive cases among Tanzanian truck drivers. Onyach said loosening the lockdown regulations allowed people back to the urban centres, which increased the spread of the virus. He also noted that villages are at a lesser risk because people are not crowded.
He, however, said the number of cases could go up if schools and churches open.
He said could even be more cases than is known because not everyone is tested since the test kits are not readily available. He also said the challenge in sending samples to the testing centres and receiving results in time compounds the problem. Dr Ronald Reagan Mutebi, the head of community testing in Kyotera, said testing in Mutukula has been put on hold because the GeneXpert machine lacks cartridges.
He said they are currently relying on testing centres in Kampala, which are also overwhelmed, hence delays in receiving results. He also noted that the number of cases has reduced because truck drivers have been taking the necessary precautions.