ACCIDENT |

A woman has died in a procession at Namayumba in Wakiso district.

The deceased was identified as Elizabeth Namatovu, 50, a resident of Luguzi in Namayumba town council, Wakiso district.

The procession was organized Tuesday by the mayor of Namayumba town council Nelson Kalyango Kasenene who wants to retain his seat.

According to Ked Francis Nsamba who was part of the procession, Namatovu's died after the vehicle carrying supporters smashed her head as she tried to pick her hoe which had fallen.

The incident occurred at Lukomwa village as they were moving towards Namayumba town where the rally was going to be held.

Namatovu was a single mother of six.

However, there was disagreement between some UPDF officials and the police on whether the body should be taken to Mulago hospital for post mortem or not.

Police wanted the body to be taken for post-mortem which was against the view of the army officials present.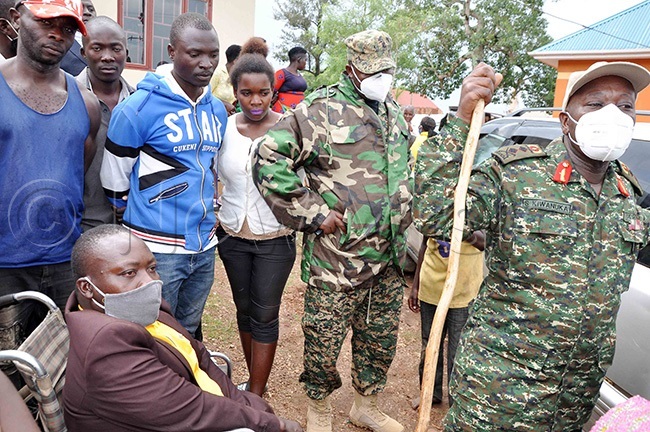 Later Gen. Sam Kiwanuka, said they agreed to take the body to Mulago hospital and sent someone along to make sure the body is returned to Namyumna for a decent burial.

"We are the ones supposed to help our people and if we do not, then no one can come to their rescue but now it's okay since we have sent someone to follow up," said Kiwanuka.

Kiwanuka however, called upon Namayumba residents to be calm and vote their local leaders amicably.

He, however, warned Namayumba residents against vote-rigging saying they will face arrest.