While launching the food ambulance in Busega, Mohammed Ddumba, the proprietor of the idea, said that he is observing President Museveni's cry to help the needy during this period.
HEALTH VIRUS RELIEF
KAMPALA - More than 400 Covid-19 patients in Government hospitals to receive free food.

The food will include, Matooke, Rice, Posho, Sweet potatoes, Millet flour, Irish potatoes, pumpkin, yam and greens.

While launching the food ambulance in Busega, Mohammed Ddumba, the proprietor of the idea, said that he is observing President Museveni's cry to help the needy during this period.

Ddumba is a ground Engineer at Entebbe International Airport and a chef. When he discovered that some Covid-19 patients in isolation centres are sleeping on empty stomachs and others are eating unbalanced food, he looked for ways of helping and it through food distribution that he would want to help.

He wanted to start distributing food to the sick during Ramadan but it was not possible because of the stringent measures which were employed to stop the spread of the coronavirus, now that life is getting back to normal, he wants to fulfil his dream of helping others.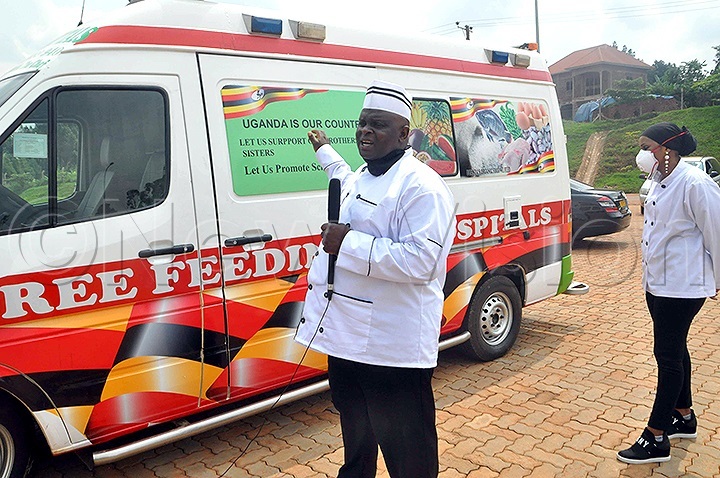 "Most of Uganda's urban residents are a hand-to-mouth lot. They have to work every day to be able to get what to eat. Now imagine a scenario where one is sick, no job and is in hospital, it means that person has to depend on the hospital food which sometimes is not balanced, that is why I have come up with the idea to give them healthy and balanced food," said Ddumba.

According to Ddumba, the food will be for free and it will be strictly for the sick who cannot afford a meal.

"We have people in hospitals who have no relatives to bring them food or they have relatives but they cannot afford to take them food because of the distance or they cannot afford. It is those that I want to help. We have developed the food ambulance to deliver the food at different hospitals," Ddumba said.

Mulago National referral hospital will be the starting point of the exercise, it will be followed by Entebbe Grade B, Kawempe and Kiruddu hospital every once a week. The food will be served by Ddumba's daughters and sons who will act as savers.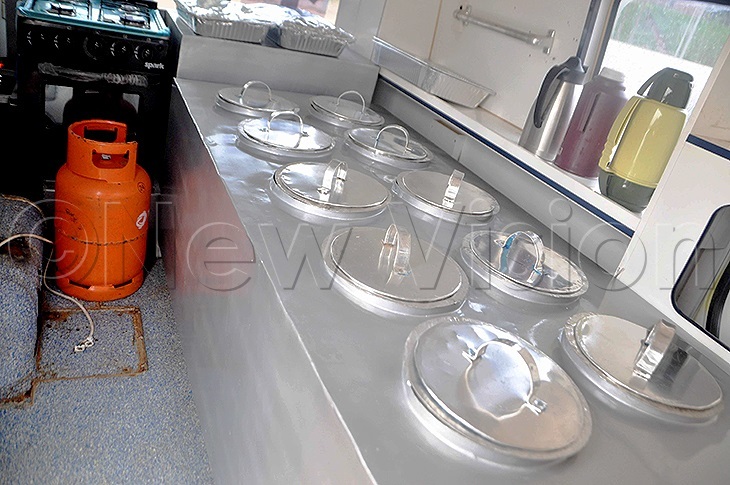 The food ambulance has a capacity of serving 400 people in a day. The ambulance has different flasks that store food. There is enough oxygen in the car and 300 litres of water reserve. It has a gas cylinder and gas cooker to warm water for those who might want coffee or tea. Most of the tea will be sugar-free. Since airports are closed and that is where he works, he will be the one preparing all the meals as he has a lot of time.

Ddumba called upon the government and all good Samaritans to join him and see that they give back to those who cannot afford.

"For now I can afford to serve the food but I know with time, I might run out of resources yet I want to continue serving my fellow Ugandans. I would like to appeal to every person out there, anyone with much to join me and we offer support to our brothers and sisters. these are tough times and we need each other," he said.

His generous gesture is a true illustration of the popular saying that a friend in need is a friend indeed.

"People are asking me how will I benefit, God will pay me and my children and grandchildren will benefit from this generosity," noted Ddumba.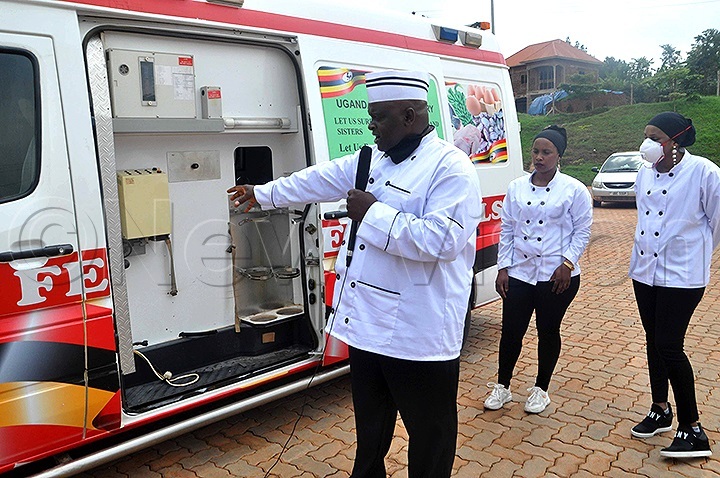 He hopes to get permission from the ministry of works and ministry of health to give his food ambulance right of way so that whenever there is an emergency maybe landslides, he can be able to deliver food to the affected people.

Getting the idea

Ddumba said while in the United Kingdom working as a cleaner in a certain restaurant, a chef gave him an opportunity to cut tomatoes and it is from that moment that he threw away the rug and started cooking, then later he became a chef tester.

"I was helped by someone who told me to throw away the rag and come to the kitchen. I learnt everything from the job and I rose through the ranks till I became a chef. I can prepare all recipes you know. It is from that background that I also want to give back to my people from the knowledge I acquired from someone else who did not know me," Ddumba said.