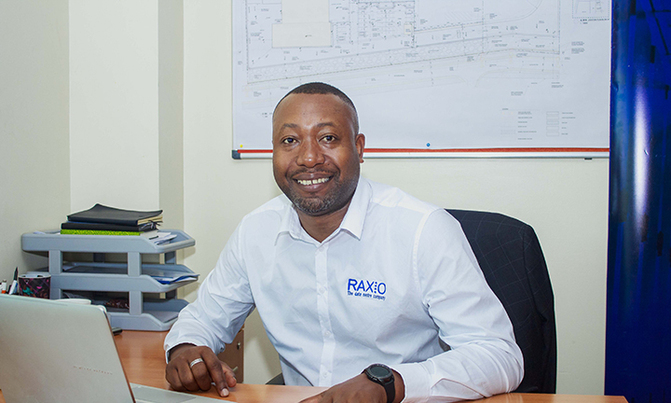 The spike in demand could have been mostly ignited by the work from home approach, introduced by most companies as a measure to curb the spread of COVID-19.
Although COVID-19 has disrupted business in most sectors of the economy, the telecom sector has remained resilient, riding on the demand for data and content, sector players have said.

The spike in demand, they said, could have been mostly ignited by the work from home approach, introduced by most companies as a measure to curb the spread of the pandemic, since its outbreak in March.

The General Manager of Raxio Data Centre, James Byaruhanga said demand for data from the Small Office Home Office (SOHO) and the Micro, Small and Medium Enterprises (MSMEs) segments is expected to grow further over the coming years.

He said this will be driven by the steady growth in the number of internet connections, increasing popularity of cloud computing, and consolidation of the work from home arrangement by most companies.

"The local MSME and SOHO market is also expected to grow at a healthy rate over the next few years driven by a reduction in expenditure in the MSME and SOHO markets, an increase in consultancy and service businesses, and a surge in internet connections," he said.

This was revealed during the unveiling of their new reseller partners (Velocity Global, Africell, Roke Telkom and Sombha Solutions Store), who are expected to further deepen demand for internet-based services, especially in the small-scale segment.

He said as companies continue to lay off workers, many have turned to the internet to survive, which in turn fosters innovation and demand for data and content.

"Remember, we still have limited movement of people, but also our demographics speak in favour of youths. These two alone call for migration to e-commerce and it is driving innovation and virtual competition," he said.

He said:" Our new partners are expected to extend bite-size colocation solutions to their clients in the MSME, SOHO and consumer market segments."

According to the Uganda Communications Commission, Uganda's internet penetration reached 42% in 2019, with up to 19 million Ugandans connected to the internet, with majority being mobile phone users.

Andrew Jombwe, Managing Partner, Velocity Global said cloud is now at the core of every business information technology strategy in demand in the country.

He said with equipment, space, and bandwidth available to MSMEs, coupled with offsite back up services and virtual server hosting, ICT based innovation is likely to register a further spike.

The Africell Uganda Chief Commercial Officer Neeraj Gala said the availability of data centres in the country has also provided reliable local hosting for various business needs which is a critical success factor for many business organisations.

Michael Mukasa, Chief Commercial Officer, Roke Telkom said availability of a carrier-neutral data centre has boosted demand for cloud services, as customers grow a penchant for seamless connectivity.

According to Haruna Nyanzi Lule, the chief executive officer, Sombha Solutions Store, demand for ICT services has grown across the divide through health, retail, manufacturing, financial services and banking sectors.