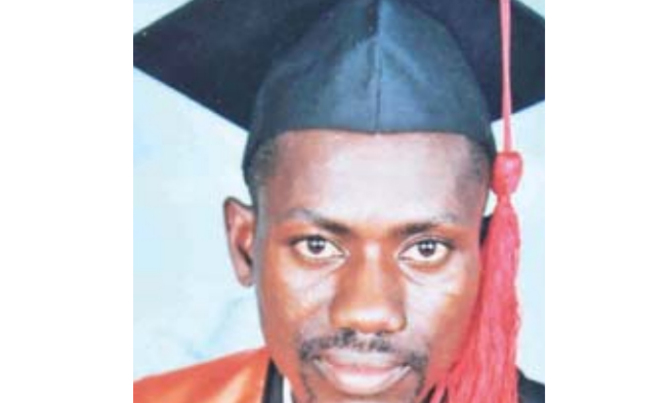 After graduating with a diploma in education, Ssekajja realised that money from teaching could not sustain his needs and responsibilities. He ran from his landlord and soon joined the brick-making business to make ends meet.
After Lawrence Ssekajja, 30, graduated with a diploma in education in 2003, his parents left the responsibility of educating his two siblings to him.

Ssekajja, who had just started working, could not decline the responsibility, lest his siblings lost out on the chance to get an education. One was in S2, the other still in primary school.

By then, Ssekajja was renting a two-room house in Dandira, Mukono district and was struggling to pay rent with his meagre income.

To make ends meet, with the new fees responsibility, he started teaching in five private schools in Mukono and Wakiso districts.

He taught at St. Stephens, Mukono, Light College, Mukono, Kings Nangwa Comprehensive and Kirinya High School. In each school, he taught twice a week.

Ssekajja would miss lunch at one school to be able to arrive at another for the afternoon lesson on time. Still, the money did not add up.

He would only bag sh180,000 from all the schools per month. During the school holidays, since there was no teaching going on, he would not earn anything.

"Some days I would go without a meal because I had no money," he says.

One time, a friend told him that brick-laying is a paying business, so he joined. He identified a piece of land at Lwanyonyi in Nama subcounty, Mukono district and began to pay in installments.

The piece of land cost him sh1m. Every evening, after teaching, Ssekajja would jump on his bicycle and ride to Lwanyonyi to mix soil and make bricks.

He would work till late in the night and then ride back to Dandira, where he stayed.

He says returning home late in the night somehow helped him dodge his landlord. Due to a chain of financial commitments, many times he took long to pay rent.

After accumulating a number of bricks, Ssekajja would identify buyers and sell to them.

He would use the money to pay school fees for his siblings and buy their requirements.

The business clearly paid off, because Ssekajja is still making bricks.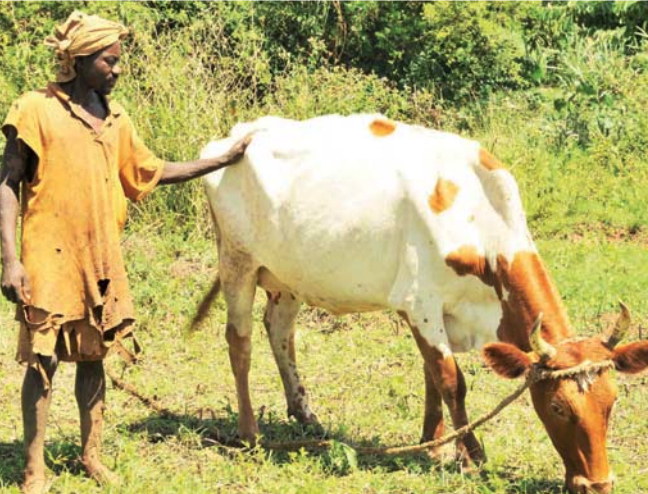 Today, he prides himself in making over 140,000 bricks since he started the business.

He has also managed to build his own house for which he did not buy a single brick. He made them himself.

If there is anybody who values the old adage "hard work pays," it is Ssekajja.

One of his siblings has since completed his studies and the other is almost finishingIn 2007, Ssekajja returned to school to further his education and in 2009, he graduated with a degree in Education.

But his academic achievement did not come on a silver plate. Ssekajja studied during the holidays, like many other teachers who return to institutions to upgrade.

Every day, he would ride his bicycle from Mukono to Makerere University.

"It took me two hours every morning to ride to the university and I would reach there sweating. In the evening, lectures would end at 5:00pm and I would embark on the journey home, still on my bicycle. I usually reached home at 10:00pm," Ssekajja says.

He says he had only one shirt and one pair of trousers, so he could not afford to change, like many of his friends, before going for lectures.

One day, a colleague met Ssekajja riding to Kampala for lectures and made fun of him.

"He told me that I would not make it if I had chosen to ride a bicycle to Kampala for lectures. But that gave me more courage to disprove him," Ssekajja narrates.

One day, to avoid reaching late for exams at Old Kampala SS, Ssekajja spent a night at the veranda of the examination room.

Once, on his way to the university, he veered off the road and fell down with his bicycle. His books fell into a pool of water, so he lost his notes.

But still, Ssekajja did not return home. Ssekajja cleaned his shirt and proceeded to the university for lectures.

Ssekajja's income is now getting more stable by the day. He has bought two crossbreed cows for milk and rears 50 local chicken. He also sells water and rears six pigs.

Ssekajja's dream is to make his home self-sustaining before he returns to the university to pursue further studies.