"Milton Obote and Kabaka Mutesa's political alliance was destined to end in disaster" Christopher Iga.
Christopher Iga's home in Butebe village in the outskirts of Mukono is fortified with a high wall that keeps prying eyes at bay.

It is a sunny afternoon and the dry spell has scorched his beautiful lawn. Iga ushers me into his home office at the extreme end.

"I volunteered to save the Kabaka of Buganda and the lives of more than 200 Buganda loyalists, who would have been massacred by Obote's soldiers during the 1966 Buganda Crisis," he says with pride.

Without doubt, Iga has led a busy life, and at 80, he still seems busy.

It took a lot of negotiating to fix an appointment with him. After leaving the Kampala mayoral office, he went back to auditing, which he declares was his first life before politics took hold of him.

Tough background

Iga's passion for work perhaps came from his difficult childhood. Although he is not certain about the exact date of his birth, his parents, Boaz Wakiku and Ziporah Nakagwe, settled for August 15, 1933 as his birthday.

Like many of his contemporaries, Iga hails from poverty-stricken, Bulemezi sub-country, Luwero district.

When he reached school-going age, his uncle, Kibirige, a teacher in Chadwick Namate Primary School in Entebbe, asked for him.

Iga says Kibirige was also poor and he recalls learning to write using stones in the dust.

"But before you finished writing the first word, the wind would come and blow it away," he says with a chuckle.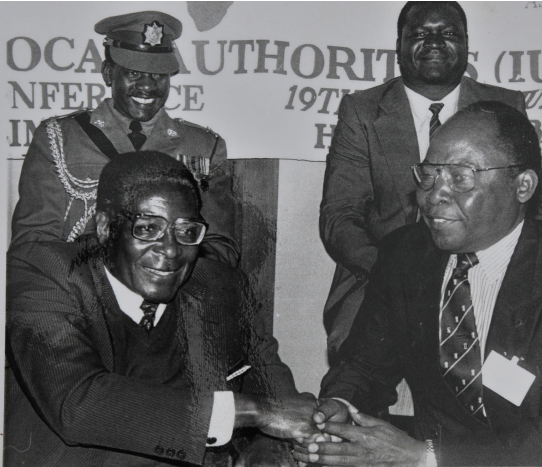 In the subsequent years, he had to do odd jobs in order to supplement his tuition fees.

But even under such conditions, Iga exhibited academic excellence and good behaviour which attracted people willing to help him further his education.

After primary school, he was admitted at Mengo SS where his passion for accountancy gained momentum.

Hero in 1966

By the time Uganda gained her independence in 1962, there was little in Iga's early life to indicate that he would jump on the political bandwagon.

By that time, he was working as a chief accountant at Mitchell Courts, a company that was owned by Belgians.

He had just married his first wife and wanted to settle down for his family.

But like many others who had participated in the 1962 independence polls, he could not believe that the country that was described as the "Pearl of Africa" could decline to a state of mismanagement because of greed, mistrust and betrayal.

Iga, then in his mid-30s believes the Buganda crisis of 1966 was just a bubble that was meant to burst.

He reasons that Milton Obote and Kabaka Mutesa's political alliance was a marriage of convenience that was destined to end in disaster since they had nothing in common.

As it turned out, within a few years, the Kabaka, the first president of Uganda was ousted by Obote, then a prime minister.

Iga says he saw it coming, but was helpless to avert the situation, although he tried to pass on the information to the Kabaka.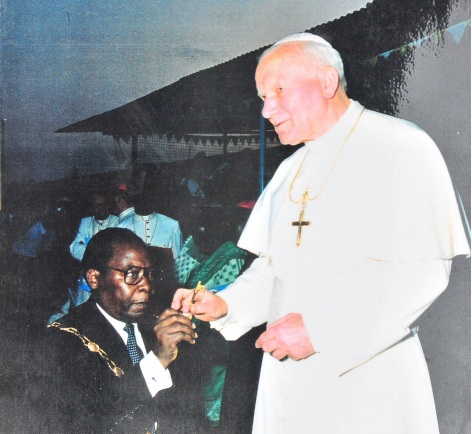 He says he also tried to rescue close to 200 people from harm's way when soldiers of Uganda Army approached.

Asked about his role then, he answers: "I was a concerned Muganda doing voluntary work."

He explains that his first wife, who was then working in the welfare department of the Police force, informed him about the impending attack on Lubiri which culminated into the Buganda crisis.

"The situation was tense, but I had to pass on the information to the Mengo establishment. Because of the urgency of the matter, I sent it through a close friend who was working in the Lubiri. Fortunately, the Kabaka got the message in time," Iga says.

"Muteesa's reaction was simple and he said: 'I did not know that Obote could go to that extreme, but let me try to organise myself.'

"After informing the Kabaka, I drove off to inform the mayor of Kampala but he could not make sense of what I was telling him and yet the political tension was building," he recalls.

Meanwhile, several arrests were made, some key people were put under custody and main roads accessing Lubiri were cordoned off.

Ex-Buganda service men armed with spears and clubs flooded the Lubiri in an attempt to defend the Kabaka, but it was obvious they could not match the well trained soldiers of the Uganda Army.

"I talked to them about their likely fate and started moving them out of the danger zone. By the time the Uganda Army, under the command of Col. Idi Amin stormed Lubiri in the wee hours of May 24, 1966, I had done his heroic part," Iga says.

He says the Kabaka tried to put a gallant fight before he escaped through Burundi en-route to England where he died years later.

To date he says the number of those who were killed during the attack will forever remain a mystery.

"I stared in horror at carnage in Lubiri," he says, while trying to blot out the image of the dead bodies that were piled inside and the stench of rotting flesh in the air.

Days of drama

Iga was deeply involved in the early years of Uganda's theatre until the mysterious death of Byron Kawadwa, a gifted dramatist who Iga considered his mentor in drama.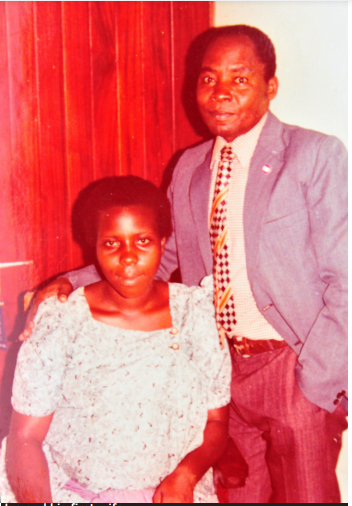 He describes Kawadwa as a jolly, likable man who was gifted in scriptwriting as well as directing plays.

With his direction, Kampala City Players ousted the whites' dominance in theatre.

Tables were turned during the annual drama competition which was held at the National Theatre, when Kampala City Players emerged the winner with a play, Ono Ye Kampala which highlighted the plight of people living and working in Kampala.

The second play, Amakula g'a Kulabako was timely during the late 1960s when the relationship between Buganda and central government was severed.

"I was still working as a chief accountant at Mitchell Courts, but I was also part of the casting crew in Kampala City Players," he says, recalling the dark memories.

"Kawadwa met his fate shortly after his return from the African Theatrical Competition in Nigeria. Amin had been told that the play was against his government.

Obviously the director of the group was the prime target," he states.

"We were all seated at the National Theatre when suddenly a group of plain clothes security men showed up and asked for Kawadwa.

We tried to shield him, but he was clubbed and put in a car boot and whisked off. And that was the last time we saw him alive," Iga recounts.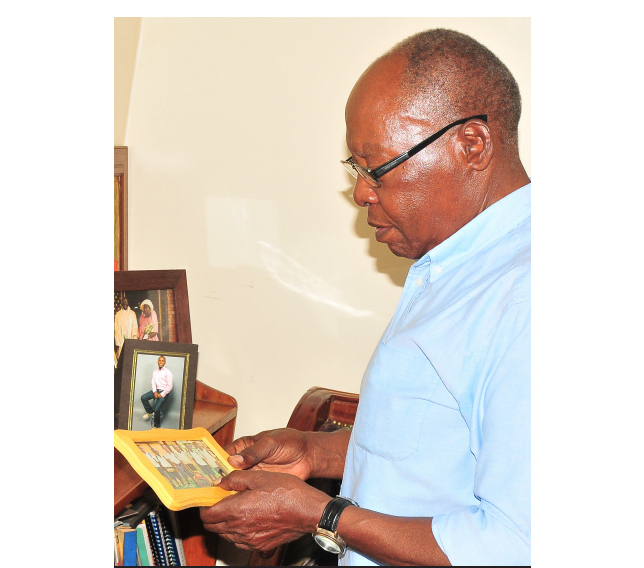 Iga, who had a private a car, says they embarked on a frantic search with other members for Kawadwa, but it took them days to locate Kawadwa's decomposing body.

He says the horrible scene will forever be engrained in his heart.

The stench of the rotting body of his mentor remained in his car for weeks in spite of the strong detergents that were used to clean the car.

He says Kawadwa's death permanently ended his acting career and his love for drama.

He retreated into his private life, busying himself in his auditing firm; Associated Central Accountants and Co which he formed in 1973.

The making of a politician

Politics was not his calling, at least not in his early life. But being good at public speaking, when the opportunity presented itself during the 1980 general election, Iga grabbed it.

But like the saying goes "politics is a dirty game," his first bid ended in defeat in what he believes was foul play orchestrated by his opponents on the Democratic Party ticket in Kampala South Constituency.

"The primaries were held under wraps, I was told about the ongoing exercise when the time was almost up," he recalls bitterly.

Eventually, Ssebaana Kizito emerged the winner of Kampala South Constituency.

He decided to retreat to his auditing business. In 1986, with the introduction of the new Local Council (LC) system, he was persuaded by those who believed in his political prowess, to stand for office.

He started at the LC1 level, but soon rose to LC3 chairperson, Makindye Division in 1987.

Later, through the electoral colleges (nine members from each division) he was elected the mayor of Kampala in 1989.

He served for eight years. Before he threw in the towel, Iga worked as the Residential District Commissioner of Masaka from 1999 to 2000, and in the same capacity in Bushenyi district from 2000 to 2002.

Speaking about his achievements, a bit of warmth glows on his face. He considers himself an achiever and a pacesetter.

With the assistance of the World Bank funds under the First Urban project, several markets were constructed; including Nateete and Bugolobi markets during his tenure.

He says the funds to build the new taxi park were raised from the defunct Kampala City Council coffers.

He, however, points that there were hurdles like acquiring land, convincing vendors and the resistance from the taxi operators notably Uganda Taxi Operators and Drivers Association.

Iga claims he used his personal allowances to pay school fees for bright and needy children.

"I have paid school fees for over 100 children," he says.

The elderly former mayor has also served on various boards of schools and Nsambya Hospital for 20 years.

Throughout his service, Iga considers himself an administrator more than a politician.

Like a typical Muganda, Iga refuses to delve into the details of the number of children he has, but says he is currently happily married with one wife, Deborah. His first wife whom he met in 1962, sadly passed on.